Competitive Carriers Association (CCA) conference :
Small and regional carriers are taking different approaches to 5G and fixed wireless, said Eric Boudriau, Ericsson North America head-customer unit regional carriers, at the Competitive Carriers Association (CCA) [1.] conference on September 28th in Portland, OR. "Everybody starts from a different position," he said. Fixed wireless is "really, really accelerating" in the U.S. and internationally, he said. Other executives stressed the importance of addressing federal infrastructure rules to better fund wireless.  The discussion was streamed live from Portland, Oregon.
Note 1. CCA was founded in 1992 by nine rural and regional wireless carriers as a carrier centric organization. Since its founding, CCA has grown to become the nation's leading association for competitive wireless providers serving all areas of the United States.
Alaska's GCI deployed 5G in its first market in the spring of 2020, in the middle of the COVID-19 pandemic, said John Myhre, vice president-wireless technology. "We've done very well," he said. "We are continuing to roll out 5G as we roll through different markets." GCI hasn't decided what spectrum bands it will use for a fixed-wireless offering, Myhre said. "As a fixed and mobile provider, we have options," he said. "It's making sure that we fit the market and the requirement against the technology, not try to force it.  In Alaska, everything is just really big. Any project that we do is a big project." GCI is laying fiber to reach the Aleutian Islands, he noted, in a $58 million project requiring more than 800 miles of undersea cable to reach rural markets.
"We are actively looking at fixed (wireless)," with trials to start in the next 18 months, he said. Wisconsin-based Cellcom launched 5G in February, said CEO Brighid Riordan. The carrier is deploying some fixed wireless using 4G and citizens broadband radio service spectrum and has found the roll out challenging, she said. "We love our trees in Wisconsin, we love the lakes," she said. "When there's a valley, when there are trees, it provides a challenge," she said. Small carriers need government funding to reach some markets, Riordan said. "If it were easy to provide broadband to every rural person in America, it would already be done," she said: "There's not necessarily a business case for these very rural customers."
UScellular is still deploying 5G, market-by-market, said Rebecca Thompson, vice president-government affairs. The carrier started with high-band, she said. "As we get access to some more of our mid-band spectrum we'll have a much more robust 5G product in the future," she said. When the provider will get some of its licenses remains to be determined. "There's some clearing and coordination … and we will still have to actually get the licenses for some of that spectrum," she said. Mid-band "has proven to really help with geographic reach in a cost effective way" and "is really critical to deploy in rural areas,"  The "good news" is fixed wireless is "mature — it's ready, it's reliable, it's offering speeds that people want at home," Thompson said. It shouldn't be a foregone conclusion" that the NTIA's broadband, equity, access and deployment program won't fund fixed wireless, she added.
UScellular wants to see "less of the thumb on the scale" favoring fiber, she said. Federal funds so far are biased toward fiber and the wireless industry has to fight for more neutral rules for making awards, Boudriau said. Fixed wireless may see the most deployment "where the government isn't involved," Myhre said: "We have areas where we may not get funding, but we still have a need."
References:
https://www.cca-convention.org/
https://www.ccamobile.org/about-cca#AboutUs
…………………………………………………………………………………………………………………………………………………………………………………………………..
CTIA at MWC-Las Vegas:
CTIA President Meredith Baker said Wednesday at the start of the Mobile World Congress in Las Vegas. "We're here to talk about what 5G is," she said: "5G is innovation. 5G is competition, and most importantly, 5G is here."
Baker said the wireless industry needs "the right policies" from the government. "Take C band as proof," she said. "Turning on a portion of that spectrum saw speeds increase up to 50%, and that was 100 MHz. Imagine what 150 or 200 more could do. Well, we shouldn't have to imagine. … We need more mid-band — licensed mid-band in large contiguous blocks." The wireless industry also needs Congress to extend the FCC's auction authority, set to expire Friday, and designate more bands for auction, she said.
Baker also discussed the importance of fixed wireless. "For many Americans, the first 5G killer app is home broadband," she said. "The fastest growing broadband provider is now a wireless company," she said. U.S. wireless carriers already offer fixed service to 70 million homes, she noted.
More than 300 million AT&T customers are covered by 5G, all of the company's major handsets support the new generation of wireless "and we've got business models being created," said David Christopher, executive vice president-business development and strategic alliances. "But it is early days," he said. Christopher spoke with Recon Analytics' Roger Entner.
"We're two years in," Entner responded: "At this point in the 4G period we still thought that sending pictures was the killer app for 4G. We were wrong." Deploying a new G "is not a 100-meter dash," he said. "This will take years."
"There's a very good chance that we don't know what the killer app for 5G is," Christopher said. Augmented reality and the massive IoT will  be important. The median speeds of 5G are already four times that of 4G two years ago, he said: "Latency is a stickier wicket. … It's something that will certainly get better." In some cases, better speed is "masking" the need for improved latency, he said.
Reference:
https://communicationsdaily.com/article/view?search_id=595619&id=1374622
U.S. rural wireless carriers want increased funding for 5G in the areas they serve.  The FCC is planning to allocate $9 billion in the next few years to help finance the construction of 5G networks in rural parts of the U.S.  However, rural carriers want more.  A lot more.
"For many carriers, upgrading to 5G in remote areas will not generate new revenues from existing customers, and likely will not attract many new ones," wrote the Coalition of Rural Wireless Carriers in a recent filing to the FCC. "Accordingly, the commission should include in any proceeding it opens a proposal to develop a mechanism for providing support for operations and maintenance, to ensure that facilities in remote areas remain operational and that carriers have an opportunity to upgrade them."
The Coalition of Rural Wireless Carriers membership is comprised of Bristol Bay Cellular Partnership; Carolina West Wireless, Inc.; Cellular Network Partnership, a Limited Partnership, d/b/a Pioneer Cellular; Cellular South Licenses, LLC d/b/a C Spire; East Kentucky Network, LLC, dba Appalachian Wireless; NE Colorado Cellular, Inc. d/b/a Viaero Wireless; Nex-Tech Wireless, LLC; Smith Bagley, Inc.; Union Telephone Company dba Union Wireless; United States Cellular Corporation; and United Wireless Communications, Inc.. A number of these operators have already embarked on 5G deployments.
The Coalition asked the FCC to recommend that Congress update the universal service contribution mechanism, as per this statement in their FCC filing:
"It its upcoming report, the FCC should recommend that Congress enact urgently needed revisions to the universal service contribution mechanism. While the Coalition agrees that the Commission likely has authority to assess broadband under the current classification of broadband service, use of that authority is certain to be challenged in court, delaying a final resolution of the matter for years to come. Congress is best positioned to update the contribution mechanism, including addressing the issue of whether edge providers should contribute to universal service."
"It is clear that consumers view access to wireless connectivity as vital. Unfortunately, many parts of the United States, especially rural America, are at risk of being left behind," wrote the Competitive Carriers Association (CCA) [1.] in its filing to the FCC. The CCA represents many of the nation's smaller wireless network operators. The group argued that more FCC funding is needed to address what it calls the "5G gap."
Note 1. CCA was founded in 1992 by nine rural and regional wireless carriers as a carrier centric organization. Since its founding, CCA has grown to become the nation's leading association for competitive wireless providers serving all areas of the United States.  CCA is committed to being the premier advocacy organization for competitive wireless carriers and stakeholders. CCA will use advocacy, leadership, education, and networking opportunities to help competitive carriers grow and thrive in the wireless industry.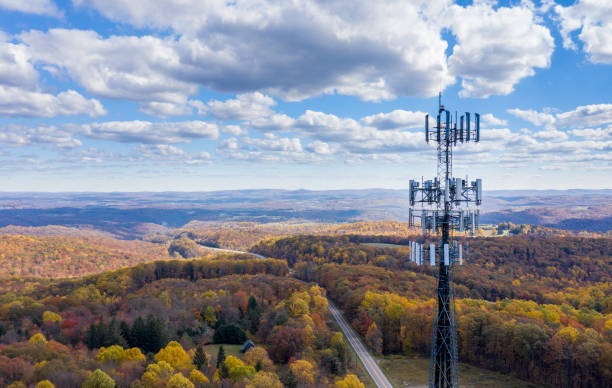 …………………………………………………………………………………………………………………………………………………………………………………………………………………………………………………………………
Both the CCA and the Coalition of Rural Wireless Carriers pointed to a recent 5G network buildout model released by financial analysis firm CostQuest. That firm's report found that $36 billion is needed to support ubiquitous 5G connectivity in the US – far more than the $9 billion the FCC set aside in 2020 for its 5G Fund.
"Establishing the 5G Fund further secures United States leadership in 5G and will close the digital divide and bring economic opportunities to rural America," the agency argued at the time.
However, FCC officials have said that they plan to wait to allocate the 5G Fund until after the agency finishes developing updated maps that show where broadband is available in the US – and where it is not.  The Coalition wrote in their FCC Filing:
"With respect to the 5G Fund, we urged the Commission to rectify the prior Commission's premature decision to adopt a rule providing that areas currently receiving unsubsidized 4G LTE service are ineligible for inclusion in the 5G Fund auction. Under the current rule, a rural area that has unsubsidized service at, for example, 5/1, 6/1, or 7/1 Mbps (downstream/upstream bit rates) will be ineligible for universal service investment for a decade. To say to rural citizens that their current service — which is well below typical 5G standards — is what they can expect to receive until the mid-2030s, directly contradicts Section 254(b)(3) of the Act which requires the Commission to develop policies that make rural service quality reasonably comparable to that in urban areas."
The FCC is aware of this conundrum.  "For too long, our broadband maps have been a patchwork with information gaps that impeded the ability of policymakers to assure that critical funding efforts could be precisely targeted to deploying broadband facilities to consumers and communities most in need," according to FCC Chairwoman Jessica Rosenworcel.
"We asked the commission to report to Congress that it intends to open a proceeding to develop a record on whether the size of the 5G Fund should be substantially increased to accelerate and sustain mobile broadband investment. We also asked the commission to consider in such a proceeding whether it should develop a middle-mile fiber funding program to increase fiber connectivity to cell towers located in remote areas," the Coalition of Rural Wireless Carriers concluded.
References:
https://www.fcc.gov/ecfs/search/search-filings/filing/10719203442014
https://www.fcc.gov/ecfs/search/search-filings/filing/106302599815573
https://irp.cdn-website.com/cd1ed710/files/uploaded/CostQuest%20National%205G%20Model.pdf
https://www.lightreading.com/digital-divide/rural-us-wireless-carriers-ask-for-more-5g-subsidies/d/d-id/779195?
---