DNA has fastest 5G network in Finland
Finnish network operator DNA [1.] said it achieved the highest average 5G download speed in seven out of eight cities measured in Omnitele's latest benchmark of local mobile networks. Speeds were compared in Helsinki, Espoo, Vantaa, Tampere, Turku, Jyvaskyla, Lahti and Pori.  All of those cities showed a generally high level of performance due to the expansion of DNA's 5G network.
Note 1. DNA Oyj (DNA Plc) is a Finnish telecommunications group that provides voice, data and TV services. In December 2020, it had over 3.5 million subscription customers.
………………………………………………………………………………………………………………………………………………..
DNA achieved average scores over 30 percent faster than its nearest competitor in Helsinki, Espoo and Vantaa, and its lead was even greater in Lahti, at over 50 percent faster.
Across all the measurements, DNA had the highest speed, at 588 Mbps, followed by Elisa with 460 Mbps and Telia at 413 Mbps. The research was conducted in June and July 2022.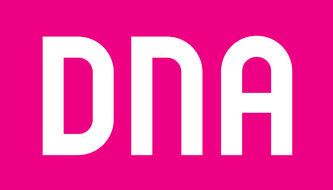 DNA says, "With the DNA Koti 5G connection, you get guaranteed fast internet and congestion-free access to your Nettikaista turnkey installation. Our installer brings all the equipment with him, installs the external receiver and ensures that the 5G internet works."
DNA's 5G network already covers half of Finns – and the network is expanding to new areas all the time. In a study conducted by Omnitele, the average download speed of DNA's mobile network was the highest in the cities : Helsinki, Espoo, Vantaa, Lahti, Pori, Turku and Tampere.
References:
https://www.dna.fi/5g-liittymat
https://www.telecompaper.com/news/dna-claims-fastest-mobile-network-in-finnish-cities–1433913
---