Finnish network operator DNA [1.] said it achieved the highest average 5G download speed in seven out of eight cities measured in Omnitele's latest benchmark of local mobile networks. Speeds were compared in Helsinki, Espoo, Vantaa, Tampere, Turku, Jyvaskyla, Lahti and Pori.  All of those cities showed a generally high level of performance due to the expansion of DNA's 5G network.
Note 1. DNA Oyj (DNA Plc) is a Finnish telecommunications group that provides voice, data and TV services. In December 2020, it had over 3.5 million subscription customers.
………………………………………………………………………………………………………………………………………………..
DNA achieved average scores over 30 percent faster than its nearest competitor in Helsinki, Espoo and Vantaa, and its lead was even greater in Lahti, at over 50 percent faster.
Across all the measurements, DNA had the highest speed, at 588 Mbps, followed by Elisa with 460 Mbps and Telia at 413 Mbps. The research was conducted in June and July 2022.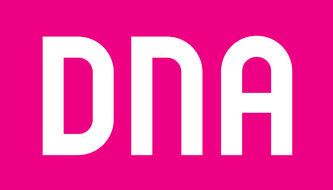 DNA says, "With the DNA Koti 5G connection, you get guaranteed fast internet and congestion-free access to your Nettikaista turnkey installation. Our installer brings all the equipment with him, installs the external receiver and ensures that the 5G internet works."
DNA's 5G network already covers half of Finns – and the network is expanding to new areas all the time. In a study conducted by Omnitele, the average download speed of DNA's mobile network was the highest in the cities : Helsinki, Espoo, Vantaa, Lahti, Pori, Turku and Tampere.
References:
https://www.dna.fi/5g-liittymat
https://www.telecompaper.com/news/dna-claims-fastest-mobile-network-in-finnish-cities–1433913
Among the 15 markets with 5G improvements ranked by Opensignal, South Korea's 432.7 Mbps was first, followed by Malaysia's 382.2 Mbps and Sweden's 333.9 Mbps (see table below). The Philippines maintains the second lowest 5G speed of 138.6 Mbps, only ahead of Thailand's 122.7 Mbps.  Malaysia led all markets on the ratio of download speed improvement with its 5G about 26 times faster than its 4G, but Opensignal said there are only a few subscribers in the country and 5G speed could decline when adoption increases.
The Philippines has recorded the highest improvement in 5G video experience in the world as telco giants continue to invest heavily in network expansion to enhance internet speed.  Opensignal said the country topped all markets worldwide in terms of improvement in mobile video streaming experience using 5G.
"The Philippines continues to see a tremendous uplift with the shift from 4G to 5G by topping the 5G Video Experience uplift category with a 79 percent increase in its score," Opensignal said.
The Philippines bested the 73 percent boost in 5G video experience in Malaysia, 64 percent in Chile and Thailand and 61 percent in Indonesia.
5G usage for video would continue to increase due to the superiority of its streaming quality when compared to 4G.  "With Opensignal's new video streaming tests including higher resolutions that are more suited to a 5G world, we see greater difference in video streaming experience using 5G compared with 4G. The uplift with 5G is now considerably higher," Opensignal said.
According to Opensignal, the Philippines ranked third on the difference in internet speed between the two technologies, with 5G here nearly nine times faster than 4G. "Excluding Malaysia, Chile continues to top the 5G download speed uplift table, followed by the Philippines with the same position as in the last benchmark comparison," Opensignal said.
In the Philippines, Smart Communications and Globe Telecom offer 5G to subscribers, leaving behind telco newcomer Dito Telecommunity in the competition.
For the year, Smart's parent PLDT Inc. is spending P85 billion for its capital expenditures to be used for the firm's increased commitment in 5G roll out.
Meanwhile, Globe installed 380 new 5G sites in the first quarter as part of efforts to hook up as many users to 5G as possible.
References:
https://www.philstar.com/business/2022/07/23/2197311/philippines-posts-highest-improvement-5g-video-experience
https://www.opensignal.com/reports/2022/04/philippines/mobile-network-experience
https://www.opensignal.com/2022/06/22/benchmarking-the-global-5g-experience-june-2022
Research conducted by CELLSMART, a division of French managed services provider SmartCIC, has found that 5G upload speeds are in many cases insufficient to support data transfer for enterprise applications.  The Global Cellular Performance Survey was based on independent field tests conducted by 2,536 telecoms network engineers in 51 countries to capture network performance data and then analyzed by the CELLSMART team.
The CELLSMART Global Cellular Performance Survey collects data from telecoms network engineers working in the field to provide an up-to-date snap shot of actual performance across cellular technologies. It is using the data it collects in its planning, network selection and service development and monitoring for fixed wireless enterprise customers.
Top 5 Metro Markets – 5G Average Download Speed
• Cannes (France)
• Munich (Germany)
• Nashville (US)
• Oslo (Norway)
• Singapore
"The research shows how MNOs have prioritized 5G download speeds in their initial rollouts and now there's an opportunity to focus on enterprise demand for rapid upstream data transfer. 5G networks are showing upload speeds that are 13% of their download speeds while 4G has a balanced download/upload symmetry with 36%.  Based on the research sample, we saw 5G delivering higher latency than 4G in some cases. This may be due to a number of the 5G tests being run on low-band networks. Where results have been taken in areas with mmWave, there are dramatically different results including downloads in excess of 800mbps, uploads in excess of 250mbps and latencies of sub 10ms," said Toby Forman, CEO at SmartCIC.
For capturing network performance data, speed tests were run by 2,536 telecoms network engineers across 51 countries in 331 unique locations globally. Each engineer conducted the tests independently in the field and submitted result anonymously between March 25, 2022 and May 6, 2022. Data samples were collected from Africa, Asia, Australia, the Americas and Europe. The CELLSMART team did the data analysis.
Top 5 Mobile Network Operators – Maximum Download Speeds (All Technologies)
• du (UAE)
• Telia (Sweden)
• Deutsche Telekom (Germany)
• EE (UK)
• Singtel (Singapore)
However, upload speeds were on average only 31.27 Mbps – just 55% better than the 4G global average.
"We went out to our global network of 25,000 engineers and asked them to log network performance wherever they were operating. Over time, as we see more results added to our database and we'll be able to provide an accurate and evolving snapshot of how cellular technologies are performing in the field. This initial cut of data is just the start of the process. As we begin to see greater density of results globally we will those into insights for our customers and the broader market," said Forman. "We did this because this information simply didn't exist on a global scale and we believe the market needs intelligent cellular solutions," he added.
References:
CELLSMART research reveals mobile operators must increase upload speeds on their 5G networks to be enterprise-ready
https://www.missioncriticalmagazine.com/articles/94098-research-reveals-mobile-operators-must-increase-upload-speeds-on-5g-networks
---