TM and ZTE Malaysia to develop next-gen hybrid cloud 5G core network
Telekom Malaysia Berhad (TM) and ZTE have entered into a new strategic partnership to build out a hybrid cloud 5G core network in Malaysia which is designed for future technologies and will lead the way for next-generation networks.  It's a three year strategic partnership and the hybrid cloud aspect is part of a plan to 'foster innovation and advancement of state-of-the-art technologies' for TM's 5G Core project, which includes bare metal containers, SDN-based architecture, hardware acceleration, CUPS, and 3-layer decoupling.
As well as generally improving network bandwidth and speed in Malaysia, it's also pitched as a means to which TM can provide new connectivity services to healthcare, finance, transportation, and education, develop smart city and IoT applications, and it is 'anticipated to revolutionize Malaysia's telecommunications industry.
The integration of this converged network will strengthen TM's capabilities to provide seamless connectivity and exceptional network performance, serving a diverse range of industries, including healthcare, finance, transportation, and education. Additionally, the hybrid cloud 5G core network will aid in the growth of smart cities, Internet of Things (IoT), and other next-generation technologies that necessitate rapid, low-latency connectivity.
This collaboration marks a significant achievement in the advancement of 5G technology in Malaysia, with the novel hybrid cloud 5G core network anticipated to revolutionize Malaysia's telecommunications industry. With the deployment of these sophisticated technologies, customers will gain unparalleled user experience, while also improving the network's dependability, safety, and efficiency.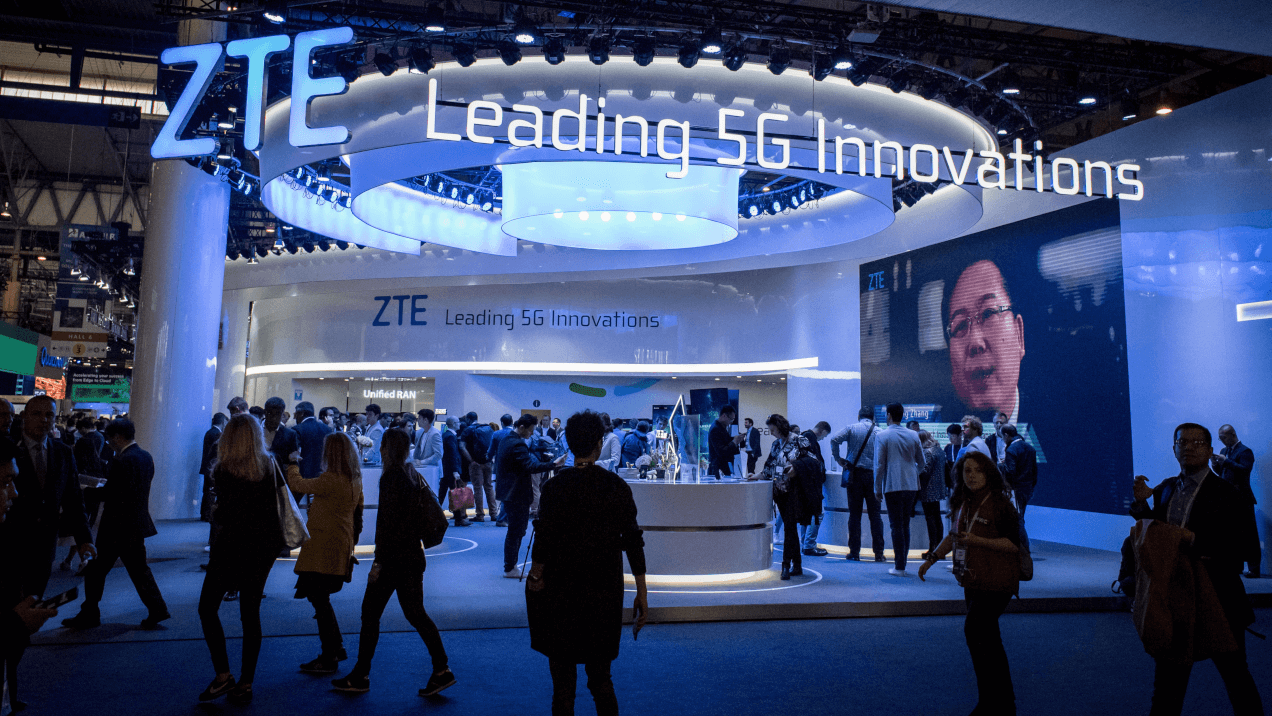 Source: Jordi Boixareu/Alamy Live News
"TM is pleased to partner ZTE in building a hybrid cloud 5G core network that is designed to meet the rising needs for future technologies," said Jasmine Lee Sze Inn, TM's Executive Vice President for Mobile. "This strategic partnership will transform 5G-enabled networks to deliver innovative solutions and services through our state-of-the-art network and infrastructure, and enable seamless connectivity and exceptional network performance."
Steven Ge, ZTE Malaysia's Chief Executive Officer added: "We're excited to strengthen our partnership with TM through the development of a hybrid cloud 5G core network. This will accelerate the launch of 5G network across Malaysia, which will bring forth new innovation into the market. As a global leading provider of information and communication technology solutions, we are confident that the advancement of our hybrid cloud 5G core network will be the model for future networks. ZTE is committed in this collaboration that will put Malaysia as one of the leading countries in the region to roll-out its 5G network."
It's broadly the same pitch as was delivered in places where the 5G rollout is more advanced, such as the US and Western Europe. While we don't appear to be much closer to the utopian vision of smart cities over here, there has been some progress in private 5G networks in enterprise and industry settings – though much the emphasis now is on things like 5G SA and mmWave to bring the initial promises over the line.
East Asian contracts may be increasingly important for ZTE following U.S. led bans on Chinese vendor (Huawei and ZTE) equipment and phones.  As a result of sanctions, ZTE has become more reliant on its home market. It increased domestic sales 9.2% last year compared to 3.4% offshore, with the China market now accounting for 69% of the total, up from 64% three years ago.
Chairman Li Zixue said 2022 was the start of ZTE's "strategic expansion phase." He said the company had achieved good growth from innovative products including server and storage, 5G industry applications, auto electronics, digital energy and smart home.  "We firmly grasped the opportunities presented by the global trend of digitalization and low-carbon green principles," he said.
The company further ramped up R&D spending. Research outlays rose 14.9%, mostly on 5G-related products, chip, server and storage businesses. R&D spending accounts for 17.6% of revenue, up from 13.8% three years ago, with the research division now totaling 49% of total headcount.
Li added that ZTE would seek opportunities for industrial transformation presented by new energy and digitalized industries. While the external environment would likely become more unpredictable, "the digital economy has grown into an irreversible trend."  He also said ZTE would "persist in an approach of precision and pragmatism in 2023," targeting domestic opportunities in the digital economy and seeking breakthroughs in large telco customers offshore.
"We will strengthen our corporate resilience and control operating risks to achieve prudent growth," Li concluded.
References:
https://www.zte.com.cn/global/about/news/tm-and-zte-malaysia-enter-into-a-strategic-partnership-to-develop-next-generation-tech-through-hybrid-cloud-5g-core-network.html
https://telecoms.com/520567/tm-and-zte-team-up-on-hybrid-cloud-5g-core-network-in-malaysia/
https://www.lightreading.com/asia/zte-hikes-full-year-earnings-by-19-/d/d-id/783787?
---