by Kaustubha Parkhi, edited by Alan J Weissberger
Cloud-native network functions (CNF) promise to change the dynamic of telecommunications network function engineering. The advent of 5G has added impetus to this change. Insight Research is at the cutting edge of CNF market analysis.  Here are a few excerpts from our new report on the Virtualized Network Function Orchestrator (VNFO) market
Insight Research considers Virtual Machines (VMs) and Containers to be the major Virtual Network Function Orchestration (VNFO) methodologies.  Network functions synthesized using VMs and Containers qualify as Virtual Network Functions (VNFs), in our opinion.  That latter term has taken on much broader context since it was first introduced in the context of Network Function Virtualization (NFV) at the OpenFlow World Congress in 2012.
VNFs orchestrated by Containers are sometimes referred to as cloud-native NFs (CNFs).  Insight Research has also employed this term as early as 2020. Over time however, we have observed that the usage of CNFs is neither consistent nor uniform.
Most 'traditional' Management and Orchestration (MANO) schemes such as ONAP, OSM and all proprietary offerings now support Containers and Kubernetes [1.]. Containers are thus one more mean towards achieving the end-objective of VNFs.   As such, Insight Research finds it more appropriate to use VNF as an umbrella term and refer to VM or Container as the specific virtualization methodology.
Note 1.  Kubernetes, also known as K8s, is an open-source system for automating deployment, scaling, and management of containerized applications.
The question then arises – where would we slot network functions (NFs) orchestrated by containers encapsulated in VMs? Answer is containers. Similarly, NFs orchestrated by VMs encapsulated in containers are slotted under VMs.
The table below breaks down the VNFO market by virtualization methodology.
We see Containers gaining major market share from VMs such that they are running away with the VNFO market.  The advantages of containers over VMs are all well known. Containers are sleeker and when employed with optimal microservice granularity – considerably faster as well.
Additionally, VMs have a head start over containers and have established a solid legacy which will hold good for near to midterm future.  However, barriers surrounding container adoption are gradually dissolving with differing momentums across end-applications. The greater the performance differential, the greater is the adoption potential for Containers in end-applications.
Initiatives such Nephio have placed Kubernetes in the center of the VNFO universe. In short, it's a matter of time before Containers push VMs to be the dominant VNFO virtualization vehicle.  However, many question arise.
Here are a few questions for starters:
 Is the NFVO the same as service orchestrator?
 Is the NFVO the same as SDN controller?
 Is Kubernetes an orchestrator?
 Since containers and VMs can be embedded inside one another, how do we stamp which virtualization methodology they are using?
 If a proprietary MANO uses portions of open source code, should it be considered proprietary?
After picking the brains of numerous experts who were unfailingly patient in unravelling their thinking, Insight Research has been able to arrive at a set of clearcut definitions and assumptions that address the above queries and more.
To buy the report or download an executive summary, please visit:
https://www.insight-corp.com/product/vnfo-ripe-for-change/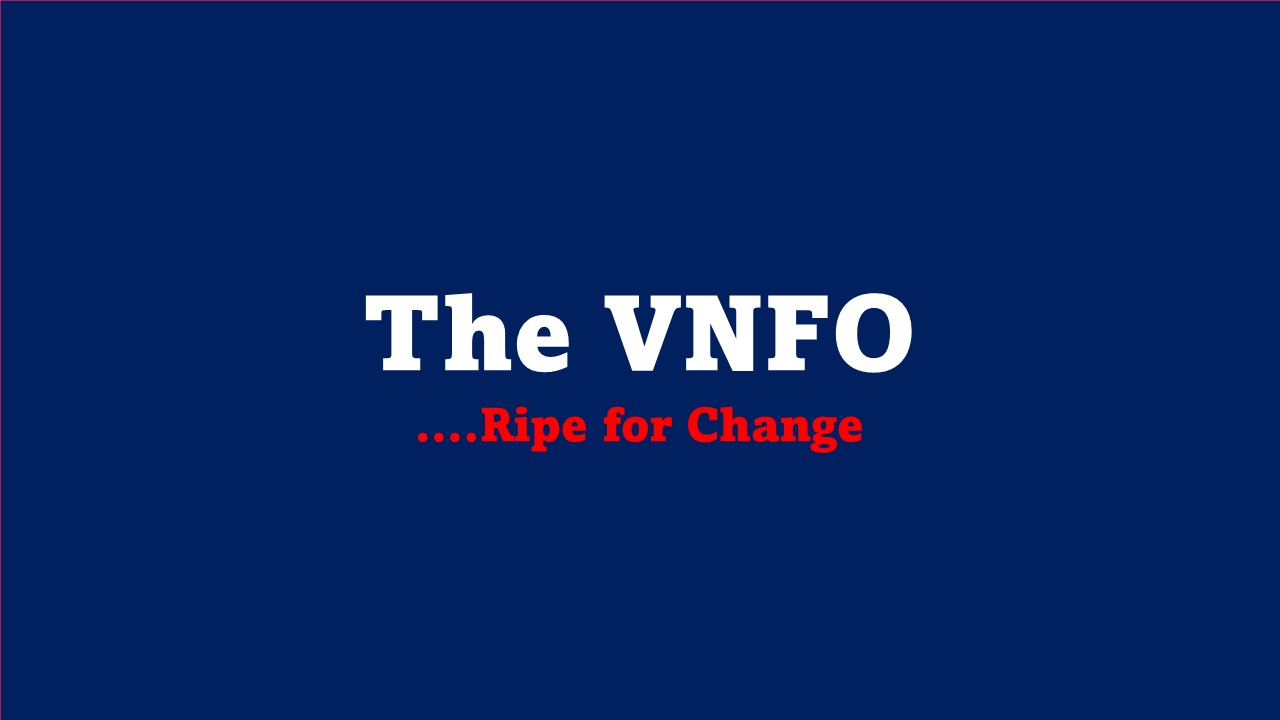 by Michael Howard of IHS-Markit (co-founder and lead analyst at Infonetics)
Network Function Virtualization (NFV) MANO (management and network orchestration) and VNF (virtual network function) software revenue was $3.5B in 2016 and is expected to reach $5.9B for 2017, according to the NFV Hardware, Software, and Services biannual market tracker from IHS Markit.
NFV revenue is not all new: it includes displaced revenue and newly identified parts of existing market segments. In 2021, 49% of the NFV revenue will be new revenue from software and outsourced services, and 8% will be displaced revenue spent on NFVI server/storage/switch hardware purchased instead of purpose-built network appliances. The remaining 43% represent spend on VNF software.
"Operators around the world are planning or extending their NFV environments to customer sites on CPE (customer premises equipment), which we are calling uCPE (universal CPE). We expect operators will spend $11M on physical "uCPE" hardware in 2017, growing to $448M in 2021," stated Michael Howard, Executive Director Research and Analysis for Carrier Networks at IHS Markit.
"In our 5th annual global carrier surveys on SDN and NFV, 82% of respondents indicated they are deploying or plan to execute VNFs on uCPE located at customer sites (with 97% in COs and 85% in DCs). Because this is such a large part of operator plans and products available now, we have sized and forecast the uCPE market," Michael Howard added.
Above illustration courtesy of IHS-Markit
…………………………………………………………………………………………
Editor's Note:  NFV and MANO Backgrounder:
………………………………………………………………………………………………………………………..
NFV Reference Architecture showing NFV Orcestrator and VNF Manager
Above illustration extracted from the ETSI NFV MANO Specification
Recently, there's been more innovation around the MANO portion of the NFV infrastructure and a recognition that MANO might need more development as a model given the gap between the MANO layer in NFV and the OSS/BSS (operations support systems/business support systems) portion of network operator  businesses that handle the core orchestration and billing functions as shown above.
………………………………………………………………………………………………………..
More NFV Market Highlights (IHS-Markit):
·         Revenue to vendors and systems integrators for outsourced services for NFV projects will grow to $16.6B in 2021 with a 2016-2021 CAGR of 23%.
·         NFV software (NFV MANO and VNFs) revenue will grow to $15.5B in 2021 with a 2016-2021 CAGR of 36%.
·         NFV hardware (NFVI server, storage, and switches) revenue will grow from $696M in 2016 to $3.1B in 2021 with a 2016-2021 CAGR of 35%.
·         Service providers will invest $2B in hardware and software for the enterprise vCPE use case in 2021, and $293M for the consumer vCPE use case.
…………………………………………………………………………………………….
NFV Hardware, Software and Services Report Synopsis:
The IHS Markit NFV Hardware, Software, and Services market tracker provides biannual worldwide and regional market size, forecasts through 2021, analysis and trends for:
(1) NFV hardware [servers, switches, storage and uCPE],
(2) software: NFV MANO, Virtual Network Functions (VNF) [SD-WAN, mobile core & EPC, PCRF & DPI, security, IMS, SBC & DCS, video CDN, vRouters, and other VNFs],
(3) outsourced services for NFV projects, plus NFV use case spending [consumer vCPE and enterprise vCPE].
Vendors tracked include Amdocs, ADVA, Ciena, Cisco, ClearPath, Ericsson, Fujitsu, HPE, Huawei, Juniper Networks, Metaswitch Networks, Nakina Systems, Nokia, Nuage Networks, NEC, NetCracker, Oracle, ZTE, and others.
……………………………………………………………………………………..
Editor's Note:
I strongly respect Mr. Howard's work ethic and primary market research findings.  While not having read this latest report, I'm sure it's excellent.  However, I'm still much more pessimistic on the NFV market due to the lack of standards for exposed interfaces/APIs and backward compatibility (especially hybrid network management) with the installed base of non NFV equipment/boxes.
ABI Research on NFV Market:
ABI Research forecasts that North America will lead the NFV market, accumulating $13 billion in NFV-related investments during 2022, while Europe will experience the highest growth rate at an estimated 53% CAGR between 2017 and 2022. Early adopters claim several benefits to NFV-enabled systems, which include reductions in network CAPEX & OPEX, service agility, and reduced deployment times for new network elements.
"In 2015 and 2016, the market experienced some early successes but mostly reconsiderations and failures with NFV," says Neha Pachade, Senior Analyst at ABI Research. "Early adopters conducted proof of concept testing and NFV-integrated system demonstrations with the aim to understand the true impact of NFV in the technical, operational, and cultural domains. Our forecasts indicate that NFV will become a sizeable opportunity for vendors, although it is not yet clear whether it will cannibalize existing hardware-based product lines or create new market use cases."
ABI Research estimates that total NFV market revenues will reach $38 billion in 2022. Hardware spend—including servers, storage devices, and switches—will reduce with time, while software and services will have higher growth rates of 55% and 50%, respectively. Although the market is evolving and technical expertise is starting to mature, the standardization and multi-vendor involvement challenges will remain stagnant for the next couple of years. Software and services vendors will have opportunities to identify NFV use-cases in enterprise verticals and use these to offer end-to-end integrated systems.
"Early contracts and market trends illustrate the biggest winners are likely to be the established vendors, including Ericsson, Huawei, and Nokia, as well as specialists like Amdocs and Netcracker, with systems integration becoming more important each day," concludes Pachade. "Several vendors also place heavy and risky bets on open source software, which may increase business opportunities but may also create difficult choices for them in the future, particularly if telco interest in specific open source projects fizzles out. For the time being, NFV is mostly considered as a cost-cutting exercise, since new revenue opportunities require a transformation in a much broader context, which is more likely to be driven by 5G, after 2020."
These findings are from ABI Research's Network Functions Virtualization Tracker and Forecasts report.
---