Orange and Equinix announced today a collaboration to expand the Orange Telco Cloud footprint, using Equinix's Bare Metal as a Service capability—Equinix Metal®—to speed the deployment of Orange's New Generation International Network.
This new business model enables Orange to provide business and wholesale customers with powerful on-demand Telco Cloud Points of Presence (PoPs), delivering essential services such as SD-WAN, CDN, 5G roaming and voice services, with an expected latency below ~10 milliseconds.
Three locations will be deployed by the end of this year: Amsterdam, Madrid and Seattle.
The advancement of network-based services, largely driven by evolving customer requirements around speed of deployment and flexibility, is compelling network providers to deploy a new class of connectivity and infrastructure platform. Indeed, the Equinix 2022 Global Tech Trends Survey found 72% of companies surveyed around the world are planning to expand in the next 12 months, despite economic concerns and supply chain challenges—and they're relying on digital strategies to achieve that.
By integrating with Equinix's automated dedicated Bare Metal (see image below) as a Service located in proximity to its existing networks at Equinix, Orange can quickly meet customer demand for growth, deploying in weeks from inception (instead of months).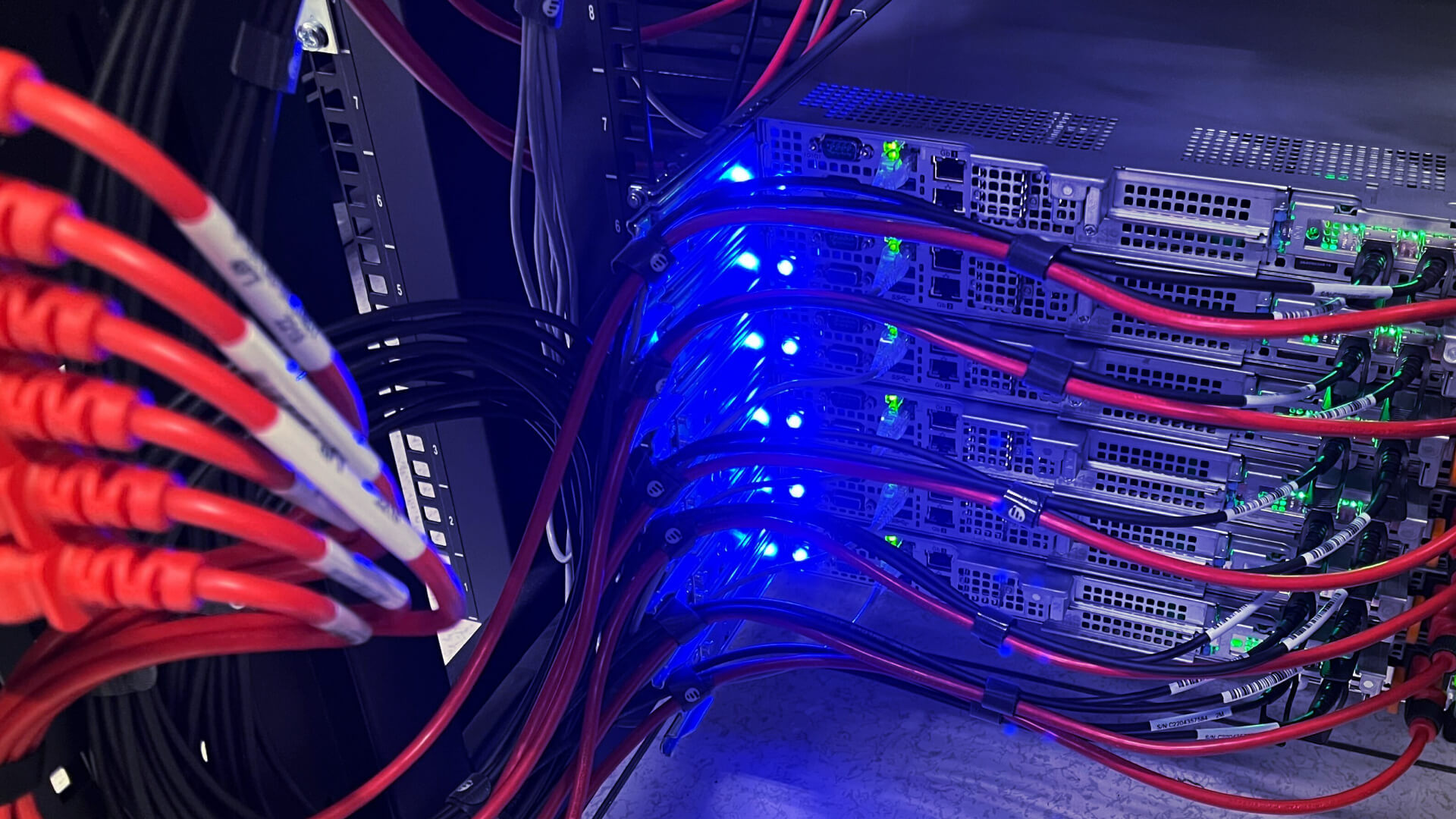 Equinix Metal infrastructure (Image source: Equinix)
……………………………………………………………………………………………………………………….
Leveraging Equinix Metal, Orange accelerates its next-generation services without the up-front CAPEX or complexities of global supply chains, while retaining full choice and control over IT infrastructure and digital transformation projects.  This approach to cleaner energy consumption was also determinant for Orange to choose to partner with Equinix, in line with its 2040 carbon neutral objective, on top of its strategy to avoid energy consumption where there is no customer demand.
"We are delighted to partner with Equinix to deploy Orange Telco Cloud PoPs technology on top of Equinix Metal," explained Jean-Luc Vuillemin, Executive Vice President, International Networks at Orange. "By embracing an 'as a service' infrastructure model and focusing investment in our SDN and VNF capabilities, Orange can provide a fully flexible and elastic solution to customers, speed up the deployment of our planned 100 Telco Cloud PoPs, and quickly adapt capacity to meet demand. This confirms Orange's position as a trusted infrastructure partner, optimizing application performance with secured and consistent connectivity, regardless of end user location, and supporting cloud management and transformation."
Through its Telco Cloud Platform, Orange uniquely provides customers with end-to-end optimized levels of performance, security and flexibility. Powered by industry-leading innovation in virtualized network functions and software-defined networks (SDN), Orange already has 40 SDN PoPs around the world and is targeted to reach 100+ "Telco Cloud PoPs" by 2024 as part of its eNGINe (New Generation International Network) transformation program. Each Telco Cloud PoP can host virtualized network service functions such as voice, 5G, CDN, SD-WAN or Security Services, as well as connect customers to key content and cloud service providers. With its Telco Cloud PoP architecture, Orange's customers can access and manage applications in the cloud with reliable, fast connectivity, and choose from an expanded portfolio with on-demand and adapted services.
"We have a rich 20-year history of collaboration with Orange and are pleased to see them accelerate innovation for their customers by becoming the first provider to combine their extensive global network footprint at Equinix with the new possibilities provided by our investments in automated digital infrastructure capabilities. We're excited to see them expand this offering into additional markets in 2023," said Zachary Smith, Global Head of Edge Infrastructure Services at Equinix.
Iiro Stubin, principal product manager for Equinix Metal, told Light Reading that Equinix Metal provides pre-installed storage at Equinix locations that is ready for customers to access when additional network capacity is required. Equinix Metal also integrates with a library of application programming interfaces (APIs) for "an element of automation," said Stubin.  "That's kind of been in the heart of our service portfolio to build more data center locations into different regions, where our telco customers can then expand and we've been working with Orange very closely to let them expand their PoPs globally with us," Stubin added.
Orange EVP Jean-Louis Le Roux told Light Reading that about 20 of the operator's existing 40 Telco Cloud points of presence (PoPs) are deployed in collaboration with Equinix but utilize Orange's hardware. Le Roux said the three new PoPs will rely on Equinix hardware instead of deploying Orange's own compute and storage hardware.  "We keep control because on top of this hardware, we deploy our own SDN [software defined network] stack.  So we keep control over our digital transformation. This elasticity is really useful for us; we can easily add or remove a compute server or storage server, really following the customer activity."
Le Roux added that a "pay-as-you-grow" model provides Orange with the ability to deploy storage for its customers without upfront capital expenses or the worry of navigating a troublesome supply chain.
Orange said the partnership with Equinix will provide the network operator with the ability to "meet customer demand for growth" in weeks versus months.
Courtney Munroe, Vice President for Telecommunications Research at IDC commented:
"This partnership between Orange and Equinix is a smart move enabling Orange to enhance its existing platform and its ability to facilitate reliable, agile digital capabilities for its customers—all while being able to more quickly meet customer demand by using Equinix Metal. IDC research shows that enterprises look to Telcos and digital infrastructure providers as key partners for hybrid IT infrastructure and cloud networking requirements. Furthermore, the enhanced Telco Cloud Platform will improve Orange's operational efficiency, and flexibility, and most importantly will allow it to offer enhanced low latency performance and on-demand requirements for enterprises around the world."
About Equinix:
Since its founding in 1998, Equinix has helped the world's networks connect and deploy services for their customers. Today, digital leaders like Orange are looking to move even faster. This has fueled Equinix's strategy to help unlock value from their existing network presence in its data centers, with an as a Service model that delivers choice and control of dedicated infrastructure, powered by clean and renewable energy.
Equinix Metal® provides developer-friendly physical compute, storage and networking infrastructure services to help digital leaders move faster and more easily access Equinix's unique ecosystem of thousands of enterprises, clouds, services and networks.
About Orange:
Orange is one of the world's leading telecommunications operators with sales of 42.5 billion Euros in 2021 and 137,000 employees worldwide at 30 June 2022, including 76,000 employees in France. The Group has a total customer base of 282 million customers worldwide at 30 June 2022, including 236 million mobile customers and 24 million fixed broadband customers. The Group is present in 26 countries. Orange is also a leading provider of global IT and telecommunication services to multinational companies under the brand Orange Business Services. In December 2019, the Group presented its "Engage 2025" strategic plan, which, guided by social and environmental accountability, aims to reinvent its operator model. While accelerating in growth areas and placing data and AI at the heart of its innovation model, the Group will be an attractive and responsible employer, adapted to emerging professions.
References:
https://www.prnewswire.com/news-releases/orange-and-equinix-bring-cloud-agility-to-telco-infrastructure-through-groundbreaking-as-a-service-capability-301614445.html
https://www.lightreading.com/digital-infrastructure/orange-and-equinix-expand-virtualized-network-services-to-customers-in-europe-and-us/d/d-id/780041?
Equinix and Vodafone have announced plans to build a new subsea cable hub in the northern Italian port of Genoa, to be called GN1.
Under the deal, Vodafone will land the 2Africa cable system at Genoa and use Equinix's GN1 facility as a strategic interconnection point for the subsea cable system, with a connection on to Milan and the rest of Europe.
The partners said the EUR 1 billion 2Africa cable will be ready for service in 2023, a 37,000 km system circumnavigating the continent of Africa and directly connecting 16 countries in Africa to Europe and the Middle East, with a design capacity of up to 180 Tbps on key segments. To facilitate interconnection, GN1 will have a direct fiber connection to ML5, the soon-to-be opened Equinix flagship data center in Milan.
The newly-announced GN1 hub will be Genoa's first carrier-neutral data center, offering customers secure colocation and interconnection services, as well as the ability to directly tap into Equinix's digital ecosystems and colocation facilities in Milan. It will provide a capacity of 150 cabinet equivalents, and colocation space of around 560 square meters.
The combination of 2Africa's landing in the new Genoa site and the direct connection to Milan means GN1 will offer a new, complementary and diverse alternative option for the Mediterranean region. As Genoa's first carrier-neutral data center, GN1 will offer customers secure, resilient colocation and interconnection services, as well as the ability to directly leverage Equinix's digital ecosystems and colocation facilities in Milan. It will provide a capacity of 150 cabinet equivalents, and colocation space of approximately 6,000 square feet (560 square meters).
2Africa is expected to deliver more than the total combined capacity of all subsea cables serving Africa today, with a design capacity of up to 180 Tbps on key segments of the system. This will be vital to help build a digital society ready for services that require a large amount of data transfer, such as cloud computing or video.
The need for robust digital infrastructures can be seen across the world, and Africa is no exception. The continent is experiencing a critical period of digital transformation and development of its digital economy. In the next few years, digital technologies are expected to be a factor in improving African people's quality of life and driving economic development in the region.
The GSMA predicts that the number of mobile internet users in Africa will continue to grow rapidly, primarily due to the popularization of smartphones and lack of fixed-line infrastructure, which has led to a boom of new services such as mobile payment, instant messaging, online streaming media and short video.
Highlights/Key Facts:
The 2Africa project includes partners from China Mobile International, Facebook, MTN GlobalConnect, Orange, stc, Telecom Egypt, Vodafone and WIOCC. The cable system will underpin digitization across the African continent by bringing greater capacity, quality and availability of internet connectivity between 

Africa

 and the rest of the world.
Responsibility for landing the 2Africa cable is split between the 2Africa parties depending on location. Vodafone is leading all European landings, along with selected other sites.
As the home of the interconnected cloud®, Equinix is a natural destination for subsea cable systems and a gateway to new opportunities for system operators and their customers. Equinix hosts over 2,950 cloud and IT service providers on its global platform and can support subsea cable systems in 40 subsea-enabled metros around the world. When subsea cable systems are linked to cloud and content ecosystems on Platform Equinix®, users can access a variety of scalable cloud services almost anywhere they need to be. And because Equinix is carrier-neutral, subsea system operators can offer excess network capacity to customers who otherwise couldn't as quickly or efficiently reach the markets being served by new subsea architectures.
GN1 is being built in line with global environmental standards and will contribute to a portfolio of some of the most energy-efficient data centers in the world. Indeed, GN1 is expected to utilize 100% renewable energy. As the world's digital infrastructure company, Equinix is working to protect, connect and power a more sustainable digital world by proactively addressing its ESG impacts. Equinix recently scored the highest rating on its first response to the DPP's Committed to Sustainability survey, and joined European cloud infrastructure and data center providers and European trade associations to form the Climate Neutral Data Centre Operator Pact and Self-Regulatory Initiative.
ML5 will be a new flagship International Business Exchange™ (IBX®) data center in 

Milan

 that offers state-of-the-art colocation, as well as a host of advanced interconnection services—including Equinix Fabric™ and Equinix Internet Exchange®—enabling virtual interconnections to some of the largest cloud providers in the world, such as Amazon Web Services, Microsoft Azure, Oracle Cloud Infrastructure and Google Cloud. When opened, ML5 will provide capacity of 500 cabinet equivalents and colocation space of approximately 15,000 square feet (1,400 square meters).
The Global Interconnection Index (GXI) Volume 4, a market study recently published by Equinix, forecasts that overall interconnection bandwidth—the measure of private connectivity for the transfer of data between organizations—will achieve a 45% compound annual growth rate (CAGR) from 2019 to 2023, globally. The expected growth is driven by digital transformation, and specifically by greater demands from enterprises extending their digital infrastructure from centralized locations to distributed edge locations.
Quotes:
Nick Gliddon

, Director, Vodafone Carrier Services:
"The 2Africa project is vitally important to improving connectivity between 

Europe

, 

Africa

 and the 

Middle East

, and will also improve intra-European connectivity. By linking 

Spain

 and 

Portugal

 directly to 

Genoa

 and 

Milan

, the system will avoid fiber bottlenecks that naturally occur between 

France

 and 

Spain

, further strengthening Vodafone's Gigabit networks."



Emmanuel Becker

, Managing Director, 

Italy

, Equinix:
"

Italy

 is an important growth market for Equinix in EMEA, as it's a strategic interconnection point for the region and beyond. We are working to give our customers improved access to the expanding global subsea cable network, so they have increased opportunities to expand internationally. Thanks also to the opening of our new data center in 

Milan

, ML5, we are creating an interconnected metro area where customers can connect with strategic business partners in 

Italy

 and across the world."


Eugene Bergen Henegouwen, President, EMEA, Equinix:
"I am thrilled we are adding a new metro to our EMEA portfolio. Equinix's 

Genoa

 site provides a great landing hub for subsea cable operators, whilst at the same time boosting the digital ecosystems at our recently announced 

Milan

 flagship, ML5. Equinix continues to focus on expanding its position as a global connectivity service provider. Our commitment is always to support the increasing demands we're seeing from companies globally to accelerate their digital transformation. We're helping businesses connect to everything they need to succeed, and will continue to do so."



Marco Bucci

, Mayor of Genoa City:
"We are very excited to be the host city for the new subsea hub GN1, that will serve as a landing point for the 2Africa cable in the north of 

Italy

. 

Genoa

 is known for the central role it has played in maritime trade for many centuries. Thanks to GN1, the city will become one of the main digital harbors of 

Europe

, and play a key role in global data transfer."
References:
https://www.prnewswire.com/news-releases/equinix-and-vodafone-collaborate-to-build-digital-hub-in-genoa-connecting-africa-europe-and-the-middle-east-301234324.html
https://www.telecompaper.com/news/equinix-and-vodafone-announce-genoa-hub-for-subsea-cables–1373724
https://blog.equinix.com/blog/2021/01/15/equinix-submarine-cable-momentum-is-accelerating/
---