India's Tech Mahindra and Microsoft have announced a collaboration to enable cloud-powered 5G SA core network for telecom operators worldwide.  As a part of the collaboration, Tech Mahindra will provide its expertise, comprehensive solutions, and managed services offerings to telecom operators for their 5G SA Core networks. Tech Mahindra will provide its expertise like "Network Cloudification as a Service" and AIOps to global telecom operators for their 5G Core networks. AIOps will help operators combine big data and machine learning to automate network operations processes, including anomaly detection, predicting fault and performance issues.
CP Gurnani, Managing Director and Chief Executive Officer, Tech Mahindra said, "Today, it is critical to leverage next-gen technologies to build relevant and resilient services and solutions for customers across the globe. At Tech Mahindra, we are well-positioned to help telecom operators realize the full potential of their networks and provide innovative and agile services to their customers while also helping them meet their ESG commitments. Our collaboration with Microsoft will further strengthen our service portfolio by combining our deep expertise across the telecom industry with Microsoft Cloud. Further to this collaboration, Tech Mahindra and Microsoft will work together to help telecom operators simplify and transform their operations in order to build green and secure networks by leveraging the power of cloud technologies.  At Tech Mahindra, we are well-positioned to help telecom operators realize the full potential of their networks and provide innovative and agile services to their customers while also helping them meet their ESG commitments."
Tech Mahindra believes the 5G core network will enable use cases such as Augmented Reality (AR), Virtual Reality (VR), IoT (Internet of Things, and edge computing. Of course, 5G URLLC performance requirements, especially ultra low latency, in the RAN and core network must be met first, which they are not at this time.  The company will leverage the Microsoft Azure cloud for its sustainability solution iSustain to measure and monitor KPIs across all three aspects of E, S & G. iSustain will help operators address the challenge of measuring and reducing carbon emissions from the networks while meeting demands of the countless energy intense digital technologies, from AR/ VR to IoT.
Anant Maheshwari, President, Microsoft India said, "Harnessing the power of Microsoft Azure, telecom operators can provide more flexibility and scalability, save infrastructure cost, use AI to automate operations, and differentiate their customer offerings. The collaboration between Tech Mahindra and Microsoft will help our customers build green and secured networks with seamless experiences across the Microsoft cloud and the operator's network.  Azure provides operators with cloud solutions that enable them to create new revenue generating services and move existing services to the cloud. Through our collaboration with Tech Mahindra, Microsoft will further help telcos overcome challenges, drive innovation and build green and secured networks that provide seamless experiences by leveraging the power of Microsoft Cloud for Operators."
The partnership is in line with Tech Mahindra's NXT.NOWTM framework, which aims to enhance the 'Human Centric Experience', Tech Mahindra focuses on investing in emerging technologies and solutions that enable digital transformation and meet the evolving needs of the customer.
About Tech Mahindra:
Tech Mahindra offers innovative and customer-centric digital experiences, enabling enterprises, associates and the society to Rise. We are a USD 6 billion organization with 163,000+ professionals across 90 countries helping 1279 global customers, including Fortune 500 companies. We are focused on leveraging next-generation technologies including 5G, Blockchain, Metaverse, Quantum Computing, Cybersecurity, Artificial Intelligence, and more, to enable end-to-end digital transformation for global customers. Tech Mahindra is the only Indian company in the world to receive the HRH The Prince of Wales' Terra Carta Seal for its commitment to creating a sustainable future. We are the fastest growing brand in 'brand strength' and amongst the top 7 IT brands globally. With the NXT.NOWTM framework, Tech Mahindra aims to enhance 'Human Centric Experience' for our ecosystem and drive collaborative disruption with synergies arising from a robust portfolio of companies. Tech Mahindra aims at delivering tomorrow's experiences today and believes that the 'Future is Now.'
References:
https://news.microsoft.com/en-in/tech-mahindra-and-microsoft-join-hands-to-bring-cloud-powered-5g-core-network-modernization-to-telecom-partners/
Orange and Equinix announced today a collaboration to expand the Orange Telco Cloud footprint, using Equinix's Bare Metal as a Service capability—Equinix Metal®—to speed the deployment of Orange's New Generation International Network.
This new business model enables Orange to provide business and wholesale customers with powerful on-demand Telco Cloud Points of Presence (PoPs), delivering essential services such as SD-WAN, CDN, 5G roaming and voice services, with an expected latency below ~10 milliseconds.
Three locations will be deployed by the end of this year: Amsterdam, Madrid and Seattle.
The advancement of network-based services, largely driven by evolving customer requirements around speed of deployment and flexibility, is compelling network providers to deploy a new class of connectivity and infrastructure platform. Indeed, the Equinix 2022 Global Tech Trends Survey found 72% of companies surveyed around the world are planning to expand in the next 12 months, despite economic concerns and supply chain challenges—and they're relying on digital strategies to achieve that.
By integrating with Equinix's automated dedicated Bare Metal (see image below) as a Service located in proximity to its existing networks at Equinix, Orange can quickly meet customer demand for growth, deploying in weeks from inception (instead of months).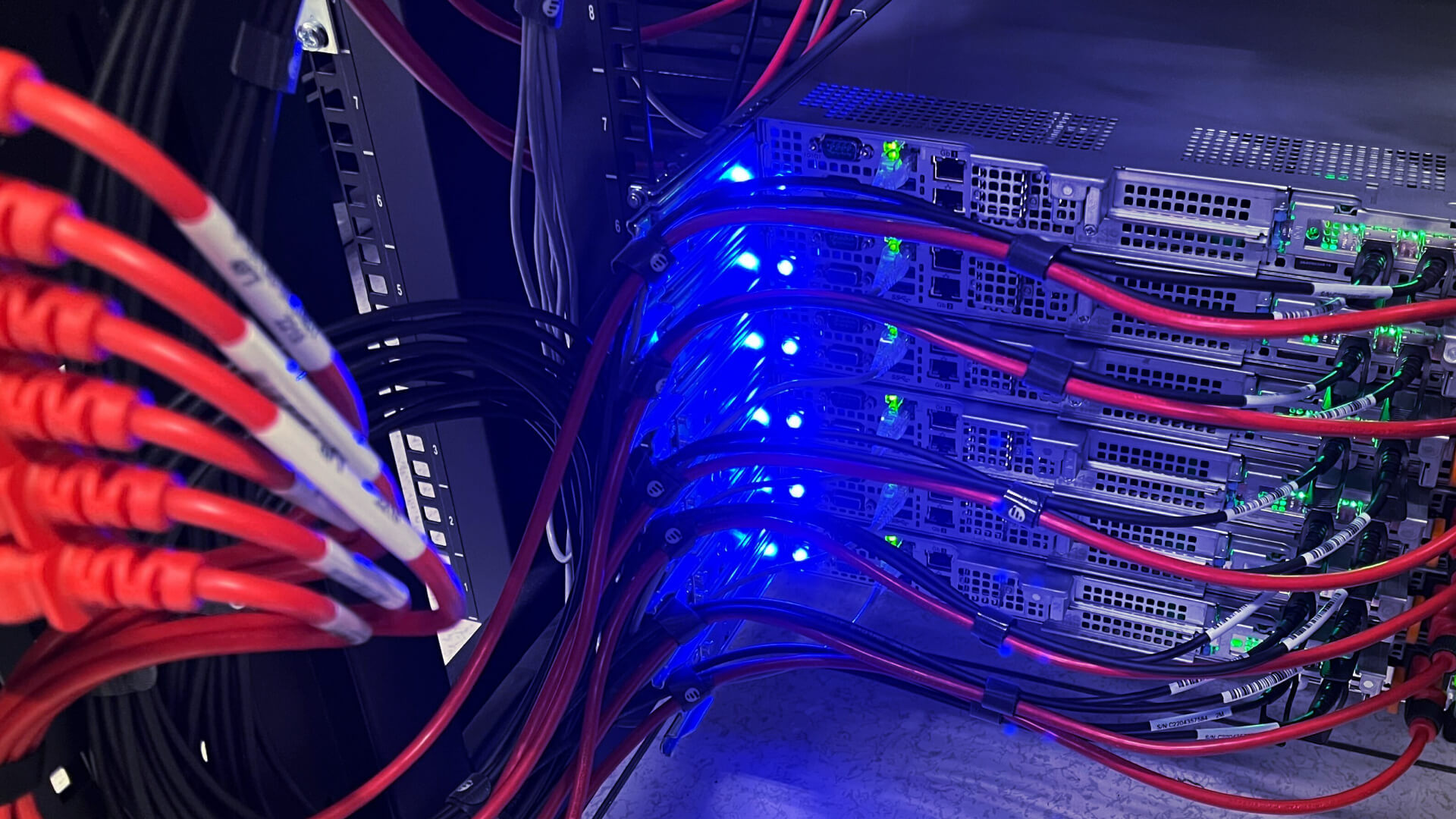 Equinix Metal infrastructure (Image source: Equinix)
……………………………………………………………………………………………………………………….
Leveraging Equinix Metal, Orange accelerates its next-generation services without the up-front CAPEX or complexities of global supply chains, while retaining full choice and control over IT infrastructure and digital transformation projects.  This approach to cleaner energy consumption was also determinant for Orange to choose to partner with Equinix, in line with its 2040 carbon neutral objective, on top of its strategy to avoid energy consumption where there is no customer demand.
"We are delighted to partner with Equinix to deploy Orange Telco Cloud PoPs technology on top of Equinix Metal," explained Jean-Luc Vuillemin, Executive Vice President, International Networks at Orange. "By embracing an 'as a service' infrastructure model and focusing investment in our SDN and VNF capabilities, Orange can provide a fully flexible and elastic solution to customers, speed up the deployment of our planned 100 Telco Cloud PoPs, and quickly adapt capacity to meet demand. This confirms Orange's position as a trusted infrastructure partner, optimizing application performance with secured and consistent connectivity, regardless of end user location, and supporting cloud management and transformation."
Through its Telco Cloud Platform, Orange uniquely provides customers with end-to-end optimized levels of performance, security and flexibility. Powered by industry-leading innovation in virtualized network functions and software-defined networks (SDN), Orange already has 40 SDN PoPs around the world and is targeted to reach 100+ "Telco Cloud PoPs" by 2024 as part of its eNGINe (New Generation International Network) transformation program. Each Telco Cloud PoP can host virtualized network service functions such as voice, 5G, CDN, SD-WAN or Security Services, as well as connect customers to key content and cloud service providers. With its Telco Cloud PoP architecture, Orange's customers can access and manage applications in the cloud with reliable, fast connectivity, and choose from an expanded portfolio with on-demand and adapted services.
"We have a rich 20-year history of collaboration with Orange and are pleased to see them accelerate innovation for their customers by becoming the first provider to combine their extensive global network footprint at Equinix with the new possibilities provided by our investments in automated digital infrastructure capabilities. We're excited to see them expand this offering into additional markets in 2023," said Zachary Smith, Global Head of Edge Infrastructure Services at Equinix.
Iiro Stubin, principal product manager for Equinix Metal, told Light Reading that Equinix Metal provides pre-installed storage at Equinix locations that is ready for customers to access when additional network capacity is required. Equinix Metal also integrates with a library of application programming interfaces (APIs) for "an element of automation," said Stubin.  "That's kind of been in the heart of our service portfolio to build more data center locations into different regions, where our telco customers can then expand and we've been working with Orange very closely to let them expand their PoPs globally with us," Stubin added.
Orange EVP Jean-Louis Le Roux told Light Reading that about 20 of the operator's existing 40 Telco Cloud points of presence (PoPs) are deployed in collaboration with Equinix but utilize Orange's hardware. Le Roux said the three new PoPs will rely on Equinix hardware instead of deploying Orange's own compute and storage hardware.  "We keep control because on top of this hardware, we deploy our own SDN [software defined network] stack.  So we keep control over our digital transformation. This elasticity is really useful for us; we can easily add or remove a compute server or storage server, really following the customer activity."
Le Roux added that a "pay-as-you-grow" model provides Orange with the ability to deploy storage for its customers without upfront capital expenses or the worry of navigating a troublesome supply chain.
Orange said the partnership with Equinix will provide the network operator with the ability to "meet customer demand for growth" in weeks versus months.
Courtney Munroe, Vice President for Telecommunications Research at IDC commented:
"This partnership between Orange and Equinix is a smart move enabling Orange to enhance its existing platform and its ability to facilitate reliable, agile digital capabilities for its customers—all while being able to more quickly meet customer demand by using Equinix Metal. IDC research shows that enterprises look to Telcos and digital infrastructure providers as key partners for hybrid IT infrastructure and cloud networking requirements. Furthermore, the enhanced Telco Cloud Platform will improve Orange's operational efficiency, and flexibility, and most importantly will allow it to offer enhanced low latency performance and on-demand requirements for enterprises around the world."
About Equinix:
Since its founding in 1998, Equinix has helped the world's networks connect and deploy services for their customers. Today, digital leaders like Orange are looking to move even faster. This has fueled Equinix's strategy to help unlock value from their existing network presence in its data centers, with an as a Service model that delivers choice and control of dedicated infrastructure, powered by clean and renewable energy.
Equinix Metal® provides developer-friendly physical compute, storage and networking infrastructure services to help digital leaders move faster and more easily access Equinix's unique ecosystem of thousands of enterprises, clouds, services and networks.
About Orange:
Orange is one of the world's leading telecommunications operators with sales of 42.5 billion Euros in 2021 and 137,000 employees worldwide at 30 June 2022, including 76,000 employees in France. The Group has a total customer base of 282 million customers worldwide at 30 June 2022, including 236 million mobile customers and 24 million fixed broadband customers. The Group is present in 26 countries. Orange is also a leading provider of global IT and telecommunication services to multinational companies under the brand Orange Business Services. In December 2019, the Group presented its "Engage 2025" strategic plan, which, guided by social and environmental accountability, aims to reinvent its operator model. While accelerating in growth areas and placing data and AI at the heart of its innovation model, the Group will be an attractive and responsible employer, adapted to emerging professions.
References:
https://www.prnewswire.com/news-releases/orange-and-equinix-bring-cloud-agility-to-telco-infrastructure-through-groundbreaking-as-a-service-capability-301614445.html
https://www.lightreading.com/digital-infrastructure/orange-and-equinix-expand-virtualized-network-services-to-customers-in-europe-and-us/d/d-id/780041?
---