Japan network operator KDDI announced today that it has signed an agreement with SpaceX to introduce satellite-to-cellular service in Japan. Leveraging SpaceX's Starlink low earth orbit (LEO) satellites and KDDI's extensive national wireless spectrum, this partnership aims to enhance cellular connectivity in areas, including remote islands and mountains that have been traditionally hard to reach using conventional 4G and 5G networks.
The partnership is slated to introduce SMS text services as the initial step, starting as early as 2024. At a later date, voice and data services will follow suit. The company also announced the service will work with almost all existing smartphones on the KDDI network.
The service is planned to be provided based on the establishment of radio-related laws and regulations in Japan.
Source: SpaceX
…………………………………………………………………………………………………………………………………
SpaceX first announced plans to provide cellular connectivity with T-Mobile in the US last year. At the time Elon Musk invited other companies to join them, and while there were no immediate takers, KDDI is now the third company to sign a deal.
Earlier this year New Zealand's telecommunications company, One NZ (formerly known as Vodafone), announced it has signed an agreement with SpaceX to offer mobile coverage across the country, eliminating cellular dead zones.
KDDI and SpaceX also invite carries worldwide to join the ecosystem of mobile network operators bringing next generation satellite enabled connectivity to their customers.
■About KDDI:
KDDI's au network enables our customer's daily lives and helps them share unforgettable moments. We are proud of providing 99.9% "population coverage" to the people of Japan. Unfortunately, only a small portion of the Japanese land mass is habitable and often it is difficult to use traditional technologies to provide coverage from coast to coast. Our extensive network continues to grow in coverage as we deploy more fiber and satellite backhauled base stations. In addition to our continued efforts, we will provide "connecting the unconnected" experience, by enabling smartphones to connect to satellites.
■About Starlink by SpaceX:
Starlink delivers high-speed, low-latency internet to users all over the world. As the world's first and largest satellite constellation using a low Earth orbit, Starlink delivers broadband internet capable of supporting streaming, online gaming, video calls and more. Starlink is engineered and operated by SpaceX. As the world's leading provider of launch services, SpaceX is leveraging its deep experience with both spacecraft and on-orbit operations to deploy the world's most advanced broadband internet system, as well as a Direct to Cell constellation of satellites to provide connectivity directly to unmodified LTE cell phones.
References:
https://news.kddi.com/kddi/corporate/english/newsrelease/2023/08/30/6937.html
KDDI teams up with SpaceX to bring Starlink-powered cellular service to Japan
There are currently 4,852 operating satellites in Low Earth Orbit (LEO) from some eighty nations, though roughly half are U.S. commercial and government/military satellites. They are essential for everything from nuclear command and control, climate observation to GPS, and the internet, streaming video, and ATMs. Moreover, an already crowded earth orbit is getting worse. The private sector is driving the new space economy enabled by new technologies to miniaturize satellites, like the aforementioned cubesats. Google and Elon Musk's SpaceX alone plan to launch some 50,000 cubesats in this decade.
Currently, Starlink (owned by SpaceX) has approximately 2,200 small satellites in LEO and working. That's about half of SpaceX's planned first-generation network of 4,408 Starlink satellites.
The 4,400 satellites will be spread among five different orbital "shells" at different altitudes and inclinations. SpaceX, founded and led by Elon Musk, has stated it eventually intends to launch as many as 42,000 satellites.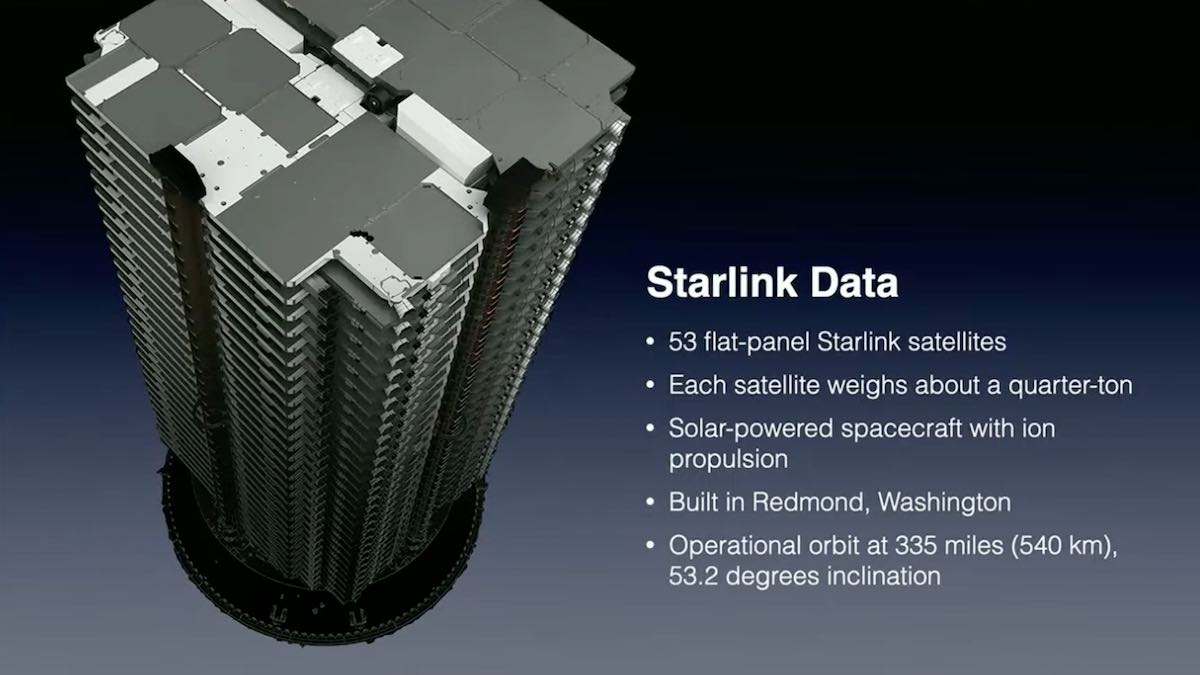 An explosion of private-sector space business—from satellite launches and space shuttles to the quest for mining asteroids and planets—has blurred the line between civilian and military activities, racing ahead of any duly considered global regulation. Dealing with space junk, however, is the most promising area for cooperation.  The threat of space debris to all nations' vital economic and national security assets in space—democracy-autocracy polarization notwithstanding—would, like climate change, seem such an instance.
Last November, Russia shot a missile into space to test its anti-satellite technology to see if it could destroy or incapacitate one of its own orbiting satellites. It did. The U.S. State Department says that missile smashed the Russian spacecraft into 1,500 large pieces and hundreds of thousands of smaller fragments, which resulted in a dangerous cloud of debris. That forced the crew aboard the ISS (International Space Station) to take shelter in their escape pops, SpaceX's Dragon capsule.  The resulting debris passed close to the ISS, but didn't hit it. The crew was fine, but the incident highlighted just how big of a problem space debris can be.
In mid April, U.S. vice president Kamala Harris said the US would not conduct tests like this and called on other countries to do the same, but that promise won't reduce the space junk already out there. Missile tests are just one way that space debris is created. Sometimes used rockets and old satellites are intentionally left up in space threatening to hit satellites or space rockets. And the more of it that space junk floating around, the harder it will be to avoid.
The U.S. Department of Defense's Space Surveillance Network is the premier mechanism for monitoring space junk. Russia has some orbital monitoring capacity, but few other states do. Moreover, in addition to its unrivaled space surveillance capacity to monitor debris, the United States already has Spacing Sharing Agreements with over 100 nations to provide data and notifications to avoid collisions. These are important global public goods that can provide diplomatic leverage for shaping space rules and standards on space debris. The United States had given a heads-up to China about such risks during the Obama administration, according to well-placed sources.
In addition, private sector firms and startups in Japan, the United States, and Europe are devising ways to remove space debris, in what appears to be a coming sector of the space economy. The U.S. Space Force's technology arm is already exploring the possibility of funding private firms to remove space debris. There are a range of methods of space junk removal being developed from satellite magnets, nets, harpoons, and even spider-like webs. These are all likely future contractors, bearing the risks of research and development.
International cooperation will be needed to effectively clean up space junk.  There are only a handful of high-performance space-faring states—the United States, Russia, China, the EU, Japan, and India. As discussed above, the United States is well-positioned as first among equals to launch an ad hoc public-private coalition of space powers partnering with the private sector to pool resources and (non-national security-sensitive) capabilities to better monitor and clean up space debris and seek mutually acceptable codes of conduct and rules for such activities.
Robert Manning and Peter Wilson suggest the methods and procedures  should be based an open architecture with adherence to the principle of form follows function: open to emerging space powers—South Korea, Brazil, Israel, and others.
References:
https://spaceflightnow.com/2022/05/13/spacex-passes-2500-satellites-launched-for-companys-starlink-network/
https://www.ucsusa.org/resources/satellite-database
https://nationalinterest.org/feature/coming-anarchy-outer-space-201934
https://arstechnica.com/video/watch/the-space-junk-problem
https://www.wsj.com/podcasts/tech-news-briefing/space-cleanup-what-will-it-take-to-clear-out-space-junk-from-orbit/b4c9ee80-f16d-488b-9a26-0090648d8a09
KDDI, Japan's second-largest mobile provider, has emerged as one of SpaceX's partners in rolling out high-speed wireless Internet coverage via satellites, according to Nikkei Asia.  It's all part of SpaceX CEO Elon Musk's goal of connecting the entire world to the internet via satellites.
SpaceX has launched hundreds of Starlink telecommunications satellites with the goal of fully starting services in Japan by the end of the year. KDDI and SpaceX will begin a network proving test in Japan this month, and coverage is expected to be commercially available next year.
The two companies will start by offering internet service to customers living in mountainous regions and islands for no additional charge. The satellite network will also serve as backup in case terrestrial telecom lines are disrupted during natural disasters or blackouts.
Once Satellite Internet service coverage increases, Starlink could field a network for smart devices, which would be used for data collection in sparsely populated places or for drone operation in otherwise hard-to-access areas.
The transmission of visuals and other large pieces of data will allow officials to remotely monitor volcanic eruptions or floods or inspect bridges and electrical towers.
For farmers, Starlink will allow them to monitor weather and crop conditions so they are better informed of when to fertilize or harvest.
Terrestrial telecom infrastructure involves a web of base stations, switching stations, fiber optic cables and backbone networks. Starlink will connect data transmissions between phones and base stations to backbone networks via satellites.
The new service is expected to provide a low-cost communications infrastructure for low-population areas because it renders fiber optic cables unnecessary. KDDI will add satellite communication antennas to base stations and install a new SpaceX transmission station at the Yamaguchi Satellite Communication Center.
Japan still has a few areas with incomplete telecom networks. At the end of March, about 9,900 people lived in locations with no mobile coverage. Even in areas with wireless coverage, it is often hard to connect with devices on islands.
KDDI covers over 90% of the population with 4G communication, but so-called platinum frequency band only extends over 60% of the land area.
A Starlink satellite can exchange signals across more than 1,000 km with low latency. The satellites orbit at lower altitudes than conventional communication satellites, which hover about 36,000 km above ground. The lower altitudes are said to enable faster communication compared to normal satellite services.
Such satellite networks services need approval from Japan's communications ministry before operations can begin. The ministry amended rules in August that opened the doors to SpaceX launching internet services in Japan. Both SpaceX and KDDI plan to obtain licenses by the end of the year.
Back when KDDI has been strong in satellite control signals ever since the company was known as Kokusai Denshin Denwa. The carrier has collaborated with SpaceX on the technological front since last year.
This current partnership entails SpaceX providing the satellites while KDDI takes care of terrestrial telecom connections.
Musk mentioned "two quite significant partnerships with major country telcos" in June during the Mobile World Congress in Barcelona. Although Musk did not disclose the companies' names, it turns out that KDDI is one of them.
SpaceX will use the service rollout in Japan, where customers expect high-quality connections, as the model for a global network.
SpaceX has been launching Starlink satellites at a rapid pace. About 400 units alone were sent into space in 12-month period starting May 2019, according to NASA. More than 1,500 of the satellites are believed to be currently in orbit.
Musk's company will continue launching satellites until it forms a constellation of over 10,000 units. There are over 3 billion people worldwide without internet access. The expansion of services would enable the global spread of digitalization.
A satellite network will be essential for making sixth generation communication a feasible reality. Driverless vehicles and similar applications will use 6G. To prevent latencies and disruptions in service, terrestrial base stations will need to work together with satellites and aerial communication drones.
Other players are jumping into the satellite telecom business. Amazon.com is spending $10 billion to create a network of over 3,000 satellites. Japanese counterpart Rakuten Group has partnered with a U.S. startup with the goal of launching satellite-powered mobile services in the next fiscal year.
NTT, Japan's leading telecom group, has teamed with Sky Perfect JSAT Holdings on developing what are essentially data processing centers in space. Those services are expected to go live in 2026.
References:
https://asia.nikkei.com/Business/Telecommunication/SpaceX-and-KDDI-team-up-to-eliminate-wireless-blind-spots-in-Japan
---