Nokia to do "whatever it takes to lead in 5G" despite flat margins in its mobile network business next year
Nokia today said it expects operating margins at its mobile networks business will be flat in 2021  in an update on strategy to streamline the Finland headquartered company into four business groups.
The immediate focus of the mobile networks business will be on executing its turnaround, Nokia said. It expects the business to deliver a comparable operating margin of about 0% in 2021 and significant improvement over the longer term, Nokia added.
Nokia announced a new strategy in October under which the company will have four business groups and CEO Pekka Lundmark said Nokia would "do whatever it takes" to take the lead in 5G.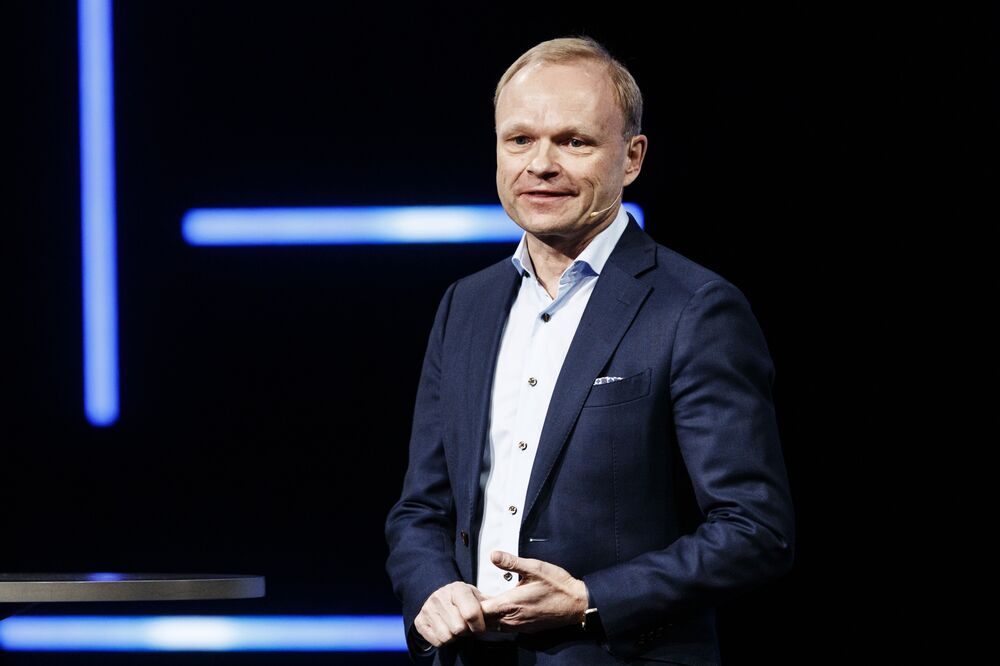 Pekka Lundmark   Photographer: Roni Rekomaa/Bloomberg
…………………………………………………………………………………………………
"We are putting in a significant technology investment in this new strategy switch… we are willing to sacrifice short-term profitability, to make sure that we really get into technology leadership," Lundmark said in a video interview.
"We are now putting so much money in R&D that we are sacrificing a little bit of the short-term profitability to get to where we want to be in the long term. Still, we are only taking contracts that make commercial sense."
"We have to remember that 5G is going to be a 10-year cycle and we are still in the very early stages of that cycle."
The company had earlier cut its 2020 operating margin forecast to 9% from 9.5% and for 2021 forecast operating margin of 7-10% for the entire company. Operating margins at its Network Infrastructure business, which includes optical and fixed networks, would be in the high single digit range in 2021.
Lundmark, who took over as CEO in August, is driving a reorganization at the telecommunications gear maker as the roll out of 5G networks gathers speed. The company said its overall outlook for next year is unchanged and it expects a margin, excluding some items such as restructuring costs, for the entire business of 7% to 10% in 2021.
The break-even margin implies that the "Mobile Networks' present status seems worse than feared," analyst Daniel Djurberg at Svenska Handelsbanken AB wrote, even as Nokia seeks "a significant improvement over the longer term" for the unit. Djurberg said he had expected a low single-digit margin.
……………………………………………………………………………………………..
Lundmark took over the top job in Nokia in August after product missteps by the company saw it lag Swedish rival Ericsson and Chinese group Huawei in the race to win deals to sell 5G network equipment.
Several senior executives have also left company as it is moving to a new operating model to be implemented on January 1st.
Lundmark said Nokia will now have 11 members in the new leadership team from 17 earlier and there were still two unannounced names who will leave the company.
Nokia has been losing out on contracts for carriers' 5G build outs, including a big contract to provide 5G technology to Verizon earlier this year which was won by Samsung Electronics Co.
…………………………………………………………………………………………..
References:
Nokia sees flat margins at 5G networks business in 2021 | Reuters
Nokia (NOK1V.FH) to Sacrifice Network Margins for 5G Growth in New Strategy – Bloomberg
---