Deutsche Telekom expands its fiber optic network in 78 cities and communities
Deutsche Telekom said it has expanded its fiber optic network for almost 7,000 companies in 78 cities and communities. Telekom is providing the companies with up to 1 Gbps speeds. The German based telco has connected industrial parks in the municipalities of Ahrensburg, Deggendorf, Lastrup, Lauf, Mainz and Mannheim among others.
Telekom is laying 560 km of fiber-optic networks to carry out the project and to connect the companies. It is using a trenching process to expand its fiber network.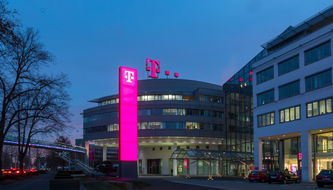 "Telekom is Germany's digital engine. That is why we are building our network seven days a week, 24 hours a day. In the city as well as in the countryside. We are massively accelerating our roll-out. In the coming year, we will go one better and invest around six billion euros in Germany. By 2030, every household and every company in Germany should have a fiber-optic connection. We will build a large part of this. But our competitors are also in demand," said Srini Gopalan, Member of the Board of Management of Telekom Deutschland.
He also commented on the new German government's plans in terms of digitization: "The new coalition is focusing on FTTH as THE technology of digitization. We explicitly welcome this. Faster processes – including for applications and approvals – will also help us to speed up fiber roll-out. We support the digital set off in our country. Digital networks should bring people together. Their roll-out should no longer be stuck in paper files."
References:
https://www.telecompaper.com/news/deutsche-telekom-expands-network-for-7000-companies–1413189
https://www.telekom.com/en/media/media-information/archive/turbo-for-fiber-and-5g-643014
---