ZTE using TSMC's 7-nm process to build custom chips for its 5G base stations
ZTE is on a roll! China's #2 telecom firm said in its annual report that it gained market share in China last year for servers, core networks and storage solutions — the three areas where Huawei is a key player.   Revenues grew at a double-digit percentage rate last year, rising inside and outside China and across all three business units – carrier (networks), enterprise (business) and consumer (gadgets).
With TSMC's business booming, Nikkei Asia believes that ZTE is quietly building a technological edge in the base station market for fifth-generation (5G) cellular connectivity. These base stations are used by telecommunications carriers to meet consumer demands, and the publication believes that ZTE has designed its equipment to be based on the 7-nanometer (nm) process node.
The company [ZTE] has been utilizing some of TSMC's most advanced chip production technology — the so-called 7-nm tech — to build processors for its 5G base stations. Sources said it also uses the Taiwanese chipmaker's advanced chip packaging technology, which uses stacking technology to arrange chips with different functions into one package.
Nikkei Asia also said that Huawei's inability to conduct business with TSMC due to American sanctions has left the field wide open for ZTE. The company is targeting double-digit growth for its server and base station segment, and it is also interested in TSMC's leading-edge chip node, which is the company's 5nm process.
However, while ZTE might not be sanctioned to procure the latest chip technologies from TSMC, the company still can not sell its 5G base stations to several Western companies. This has resulted in it focusing its efforts mostly on China, as the U.S. will rely on small cell 5G Open RAN platform developed by Qualcomm Incorporated on the 4nm node.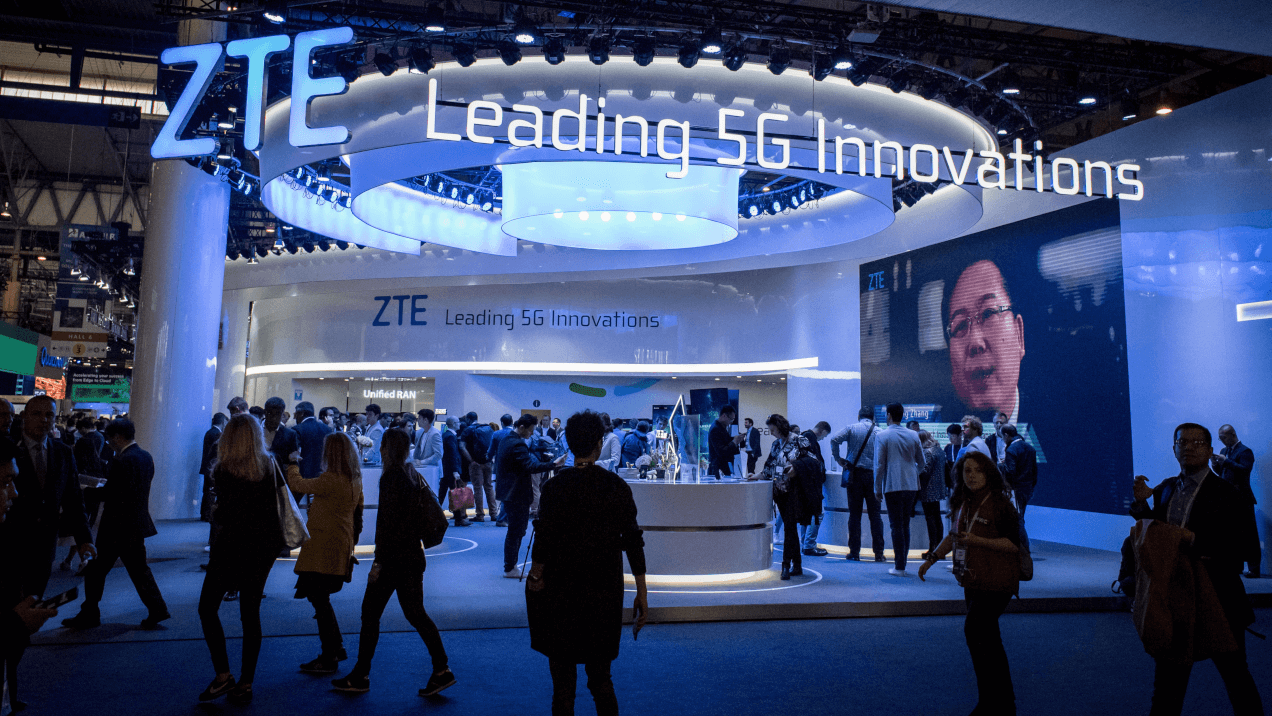 Source: Jordi Boixareu/Alamy Live News
"ZTE has turned quite aggressive in pursuing its chip capability in the past few years. Although the volume is still small, it is showing impressive progress," said one unnamed source.
TSMC, as well as ZTE, seems to be on a very solid growth track. On the back of another robust set of quarterly financials Q4 FY21 and a strong balance sheet, the world's #1 chip making firm announced a massive capex budget hike to increase manufacturing capacity in "advanced process technologies," including 2nm, 3nm, 5nm and 7nm.
TSMC also sells products built on the 4nm, which is a design extension of the company's 5nm process families. Different process technologies marketed under the 4nm branding are expected to commence production from the second half of this year to the first half of 2023.
References:
https://asia.nikkei.com/Business/China-tech/China-s-ZTE-boosts-chip-capabilities-amid-Huawei-s-crackdown-woes
https://wccftech.com/tsmc-reveals-36-revenue-growth-as-chinas-zte-reportedly-using-7nm-for-5g/
https://www.lightreading.com/asia/zte-has-designs-on-chips-with-tsmc/d/d-id/775180?
---