UK's Manufacturing Technology Centre (MTC) installs a standalone 5G private network from BT and Nokia
BT is participating in a UK publicly funded 5G Standalone (SA) core network testbed project with Nokia.  Officially unveiled this week, the project involves installation of Nokia's 5G SA equipment at Coventry's Manufacturing Technology Center (MTC).
This project is part of the West Midlands 5G (WM5G) initiative, which is supported by the UK government's 5G Test Beds and Trials funding program.  It will give SMEs, corporate members, neighboring universities, and the wider industry the opportunity to explore private 5G and on-premises multi-edge computing to drive forward innovation in the region beyond the duration of the programme. 
The goal is to "explore private 5G and on-premises multi-edge computing to drive forward innovation in the region beyond the duration of the program," according to the group's announcement.
Businesses and universities, along with "wider industry," are given the chance to use MTC facilities to test the technology. This includes the center's recently launched "5G-enabled demonstrator system," which provides features such as 5G-connected robotics, computer vision and edge computing.
One use case under review is an "automated inspection process" to prove how intelligent automation and advanced connectivity could enable manufacturing sites to maximize productivity and utilization of inspection technology (while also reducing footprint and product waste).
MTC points out that traditional in-person inspections can be time consuming and prone to human error. Neither are they automatically recorded.
BT Enterprise CEO Rob Shuter told Light Reading: "It's why 5G conversations in the enterprise space are more around deploying a private network over a manufacturing facility, a harbor, a military base etc," he said. "I'd say we're in the early stages of that. The technology is still maturing and customer needs are sort of emerging in a co-creation phase. I think we'll be in that phase for most of this year, and it'll probably be industrial scaling in '23, '24 and '25."
BT's new Division X is spearheading the company's efforts to sell new solutions to enterprise customers. Marc Overton, former Sierra Wireless SVP, was recently appointed Division X managing director.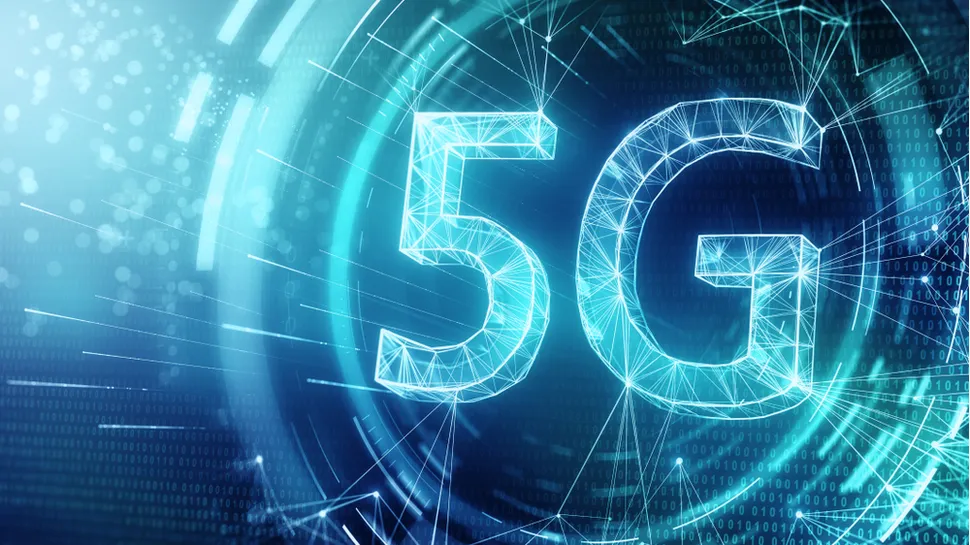 Quotes:
Andy Street, Mayor of the West Midlands, said: "This innovative collaboration between WM5G and MTC will enable some of our region's most cutting-edge businesses to power forward their pioneering work in computing and robotics alongside our dynamic universities. Given the commitment to Innovation Accelerators set out in the Levelling Up White Paper, this announcement is wonderfully timed". 
Robert Franks, Managing Director at WM5G, said: "Manufacturing is at the heart of the economy in the West Midlands, and at WM5G we are working collaboratively with our partners to ensure that public and private sector organisations can remain competitive in the global marketplace and develop cutting edge technologies to advance their capabilities. 
"We are so pleased to have delivered a successful trial in partnership with nexGworx and BT at the MTC, driving forward the transformation of manufacturing productivity for the region. The learnings and outcomes from our demonstration will now be used and applied across the sector to ensure best practice is carried forward, and to accelerate the adoption of 5G technology more widely." 
Alejandra Matamoros, Technology Manager in the MTC's Digital Engineering Group, said: "Our connected facility at the MTC will allow manufacturers of all sizes, research, and technology suppliers to explore the benefits of 5G in manufacturing. Through our enduring collaboration with nexGworx and BT we are now planning to further build on the initial capability we've created here at the MTC to push the boundaries of what can be achieved with the help of 5G technology.
"We hope that this project will inspire further development of innovative solutions to solve real business challenges and develop new opportunities through advanced wireless connectivity."
……………………………………………………………………………………………………………………….
https://www.wm5g.org.uk/news/the-manufacturing-technology-centre-mtc-installs-a-standalone-5g-private-network-to-help-manufacturers-boost-productivity/
https://www.lightreading.com/5g/bt-gets-into-5g-sa-testbed-with-nokia/d/d-id/776162?
https://www.itproportal.com/features/how-private-5g-networks-are-providing-the-key-to-tomorrows-high-quality-connectivity/
---