BT announced Monday that it has successfully tested four component-carrier (4CC) carrier aggregation on a 5G Standalone (SA) network in commercial frequencies. Using EE's live network, BT said it and Nokia were able to combine four low-band and mid-band radio channels in and 2 GHz and 3 GHz range. BT claims to be the first operator in Europe to achieve this feat, calling this particular demonstration of advanced carrier aggregation "a major leap forward" for the evolution of 5G.  Carrier aggregation is seen as the key to achieving optimal data transmission speeds for 5G.  
"As we migrate to a 5G standalone core network, this technology milestone is vital to giving our customers the best experience" commented Greg McCall, Managing Director of Service Platforms at BT.
Working in collaboration with Nokia, BT's Networks team have successfully combined four low-band and mid-band radio channels, (2.1, 2.6, 3.4, 3.6 GHz), using Nokia's 5G Radio Access Network technology in EE's live network spectrum.
The trial was conducted in two stages; it was first performed in BT's Radio Lab in Bristol, and then moved outdoors, onto a radio mast at BT's Adastral Park in Suffolk, where the team successfully achieved 4CC on 5G SA radiating in EE's regular radio spectrum. Not only is it the first time in Europe that a network operator has achieved 4CC on 5G SA using commercial spectrum, but it is also the first time it has been achieved outside of a lab in Europe.
Most 5G networks today are Non-Standalone ("NSA"), meaning 5G is supported by existing 4G infrastructure. 5G Carrier Aggregation ("CA") over a standalone 5G network represents a major leap forward in the evolution of 5G infrastructure, effectively combining several transmission bands into one connection. Every new carrier added allows for higher capacity and speed directly to customer devices.
Greg McCall, Managing Director Service Platforms BT, commented: "Our trial with Nokia is another demonstration of building the most advanced network for our customers. 5G Standalone, coupled with edge compute, will unlock new opportunities for customers looking to develop new services. Furthermore, this technology showcases what's possible for devices in the future in terms of supporting carrier aggregation, which is an important part of customer experience."
"Carrier Aggregation (CA) means combining or aggregating several carriers within or across available frequency bands – referred to as component carriers – for achieving higher data rates. Each additional component carrier increases the available bandwidth and, therefore, improves throughput. In the case of carrier aggregating Frequency-Division Duplex (FDD) and Time-Division Duplex (TDD) spectrum together, this also enables a value-adding solution that "stretches" the site coverage area that can offer those higher data rates," said Nokia.
Mark Atkinson, SVP, Radio Access Networks PLM, Nokia, commented: "We are once again delighted to be deepening our partnership with BT, supporting them with our industry-leading Carrier Aggregation technology for this trial. Nokia and BT have a long history in investing in cutting-edge technologies and this trial is another example of what our companies can achieve together."
Greg McCall, managing director of service platforms at BT, said the test showcases demonstrates his company's commitment to building out the most advanced mobile network.
"5G Standalone, coupled with edge compute, will unlock new opportunities for customers looking to develop new services," said McCall.
In May, Australian mobile operator Optus, Nokia, and Samsung Electronics Australia announced a successful test of three-component-carrier (3CC) CA technology over a 5G SA network. At the time, Nokia noted its commitment to prioritize the development of 5G carrier aggregation across the sub-6 GHz 5G spectrum. At the time, Nokia used its latest commercial AirScale Baseband and radio portfolio over Optus' commercial network. The trial combined the FDD band (2.1 GHz) with the TDD band (2.2 GHz + 3.5 GHz) using CA technology.
References:
https://newsroom.bt.com/bt-and-nokia-claim-european-first-by-combining-four-channels-of-spectrum-on-a-5g-standalone-network/
BT is participating in a UK publicly funded 5G Standalone (SA) core network testbed project with Nokia.  Officially unveiled this week, the project involves installation of Nokia's 5G SA equipment at Coventry's Manufacturing Technology Center (MTC).
This project is part of the West Midlands 5G (WM5G) initiative, which is supported by the UK government's 5G Test Beds and Trials funding program.  It will give SMEs, corporate members, neighboring universities, and the wider industry the opportunity to explore private 5G and on-premises multi-edge computing to drive forward innovation in the region beyond the duration of the programme. 
The goal is to "explore private 5G and on-premises multi-edge computing to drive forward innovation in the region beyond the duration of the program," according to the group's announcement.
Businesses and universities, along with "wider industry," are given the chance to use MTC facilities to test the technology. This includes the center's recently launched "5G-enabled demonstrator system," which provides features such as 5G-connected robotics, computer vision and edge computing.
One use case under review is an "automated inspection process" to prove how intelligent automation and advanced connectivity could enable manufacturing sites to maximize productivity and utilization of inspection technology (while also reducing footprint and product waste).
MTC points out that traditional in-person inspections can be time consuming and prone to human error. Neither are they automatically recorded.
BT Enterprise CEO Rob Shuter told Light Reading: "It's why 5G conversations in the enterprise space are more around deploying a private network over a manufacturing facility, a harbor, a military base etc," he said. "I'd say we're in the early stages of that. The technology is still maturing and customer needs are sort of emerging in a co-creation phase. I think we'll be in that phase for most of this year, and it'll probably be industrial scaling in '23, '24 and '25."
BT's new Division X is spearheading the company's efforts to sell new solutions to enterprise customers. Marc Overton, former Sierra Wireless SVP, was recently appointed Division X managing director.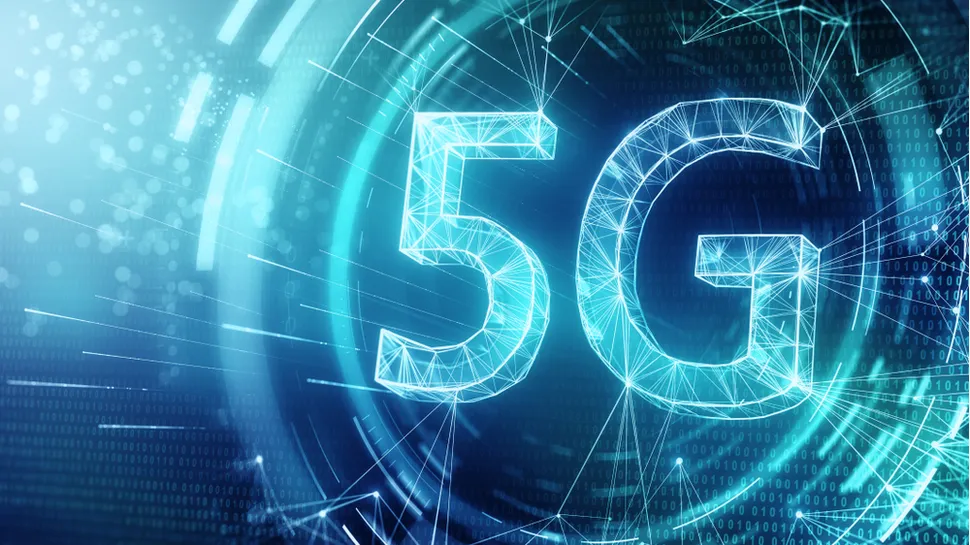 Quotes:
Andy Street, Mayor of the West Midlands, said: "This innovative collaboration between WM5G and MTC will enable some of our region's most cutting-edge businesses to power forward their pioneering work in computing and robotics alongside our dynamic universities. Given the commitment to Innovation Accelerators set out in the Levelling Up White Paper, this announcement is wonderfully timed". 
Robert Franks, Managing Director at WM5G, said: "Manufacturing is at the heart of the economy in the West Midlands, and at WM5G we are working collaboratively with our partners to ensure that public and private sector organisations can remain competitive in the global marketplace and develop cutting edge technologies to advance their capabilities. 
"We are so pleased to have delivered a successful trial in partnership with nexGworx and BT at the MTC, driving forward the transformation of manufacturing productivity for the region. The learnings and outcomes from our demonstration will now be used and applied across the sector to ensure best practice is carried forward, and to accelerate the adoption of 5G technology more widely." 
Alejandra Matamoros, Technology Manager in the MTC's Digital Engineering Group, said: "Our connected facility at the MTC will allow manufacturers of all sizes, research, and technology suppliers to explore the benefits of 5G in manufacturing. Through our enduring collaboration with nexGworx and BT we are now planning to further build on the initial capability we've created here at the MTC to push the boundaries of what can be achieved with the help of 5G technology.
"We hope that this project will inspire further development of innovative solutions to solve real business challenges and develop new opportunities through advanced wireless connectivity."
……………………………………………………………………………………………………………………….
https://www.wm5g.org.uk/news/the-manufacturing-technology-centre-mtc-installs-a-standalone-5g-private-network-to-help-manufacturers-boost-productivity/
https://www.lightreading.com/5g/bt-gets-into-5g-sa-testbed-with-nokia/d/d-id/776162?
https://www.itproportal.com/features/how-private-5g-networks-are-providing-the-key-to-tomorrows-high-quality-connectivity/
---