AWS and OneWeb agreement to combine satellite connectivity with cloud and edge computing
Amazon Web Services (AWS) has signed an agreement this week with LEO satellite internet provider OneWeb to explore potential horizontal and vertical use cases that arise from bundling satellite connectivity with cloud and edge compute resources.
The objective is to develop a satellite constellation management solution as a service, making it available to both corporate clients and those already working in the space sector. OneWeb and AWS will work closely together on four key initiatives:
•    Business Continuity: Bundling connectivity with cloud services and edge computing services, delivering continuity and resiliency through an integrated infrastructure backed by the LEO constellation.
•    Virtualization of Mission Operations: Supporting virtual mission operations for customers through integrated and customizable solutions.
•    Space Data Analytics: Aggregating and fusing new levels of predictive and trending big data analytics through data lakes to support space and ground operations.
•    User Terminals & Edge Integration: Deploying seamless cloud to edge solutions with a LEO connected user terminal.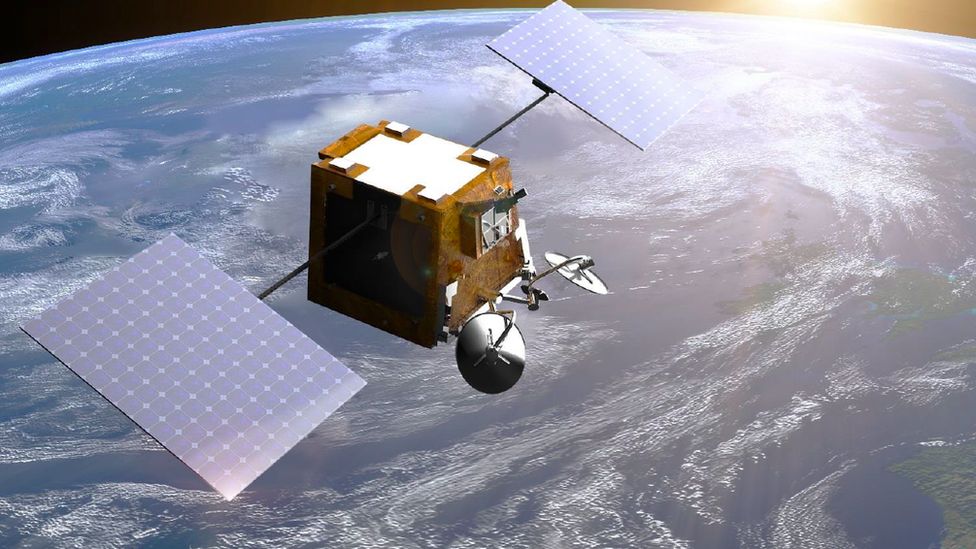 Image Credit:  OneWeb
"We are incredibly excited to begin working with AWS to see cloud services extended even closer to the edge thanks to OneWeb's network. This global agreement will change the market dynamics, with OneWeb's high-speed, low-latency services powering connectivity that will enable customers to reach even the most remote edges of the world and everywhere in between," said Maurizio Vanotti, VP for new markets at OneWeb, in a statement.
"We are excited to work with OneWeb in their efforts to provide cloud-based connectivity and deliver innovative services to customers worldwide. AWS is committed to helping customers reimagine space systems, accelerate innovation, and turn data into useful insights quickly. We look forward to working with OneWeb in their efforts to push the edge closer to where their customers need it most," added Clint Crosier, director of aerospace and satellite solutions at AWS.
The agreement serves to highlight the importance of seamless connectivity to enterprise applications and data from just about anywhere.  It also underscores just how far behind Amazon is with its own satellite strategy, Project Kuiper.
Its aim is to launch 1,500 LEO satellites over the next five years, increasing to precisely 3,236 over the longer term. So far though, it has launched zero. Amazon was due to launch a couple of prototypes late last year, but a last-minute change of rocket company pushed everything back. It was also waiting on the US Federal Communications Commission (FCC) to approve its 'orbital debris mitigation plan', which it eventually got in February.
Amazon's new launch partner, United Launch Alliance (ULA), plans to include those two Kuiper prototypes on the inaugural flight of its brand new Vulcan Centaur rocket, but lift-off won't take place until 4 May (May the fourth – geddit?) at the earliest.
This is a fairly long-winded way of saying Amazon is still a long way off from offering commercial LEO satellite broadband and cloud services via its own network, and so this OneWeb deal should give it some valuable real-world experience until its own constellation is ready.
This announcement is the latest effort by OneWeb in its mission to bridge the digital divide and bolster innovation through industry collaboration with best-in-class service providers, serving customers from  government, telecommunications, airline, and shipping industries.
Meanwhile, AWS and OneWeb will need to have cloud security high on their mutual agenda, judging by some recent rumblings from the U.S.  According to a Politico report last week, the White House plans to draw up cloud security regulations designed to prevent hackers from attacking cloud infrastructure. It will also roll out rules that aim to make it harder for foreign hackers to use US-based cloud providers as a staging point from which to conduct attacks.
With so many government bodies and private enterprises becoming increasingly reliant on public cloud for hosting their data and applications, the underlying infrastructure makes for a juicy target. The fear is that a successful attack could cause widespread disruption if important clients like hospitals and ports are suddenly and unexpectedly cut off.
"In the United States, we don't have a national regulator for cloud. We don't have a Ministry of Communication. We don't have anybody who would step up and say, 'it's our job to regulate cloud providers,'" said Rob Knake, the deputy national cyber director for strategy and budget, in the Politico report, adding that this needs to change.
While the White House cracks on with working out how to regulate cloud security, it is also pushing ahead with implementing rules drawn up by the previous administration. The Trump-era executive order will impose 'Know Your Customer' (KYC) rules on cloud providers in an effort to stop foreign hackers from using US cloud infrastructure as a platform for their attacks.
References:
https://oneweb.net/resources/oneweb-announces-global-agreement-aws
https://telecoms.com/520618/oneweb-bags-aws-deal-as-cloud-security-comes-under-scrutiny/
---