MTN and Microsoft Azure accelerate Africa's digital transformation via the public cloud
South Africa-based network operator MTN has joined the growing list of telcos that are making the move to public cloud.  Following the signing of a five-year strategic partnership in September 2022, MTN and Microsoft are in the process of delivering a program of work that will see the latest technologies deployed for the benefit of MTN's customers, starting with South Africa and Nigeria.
The company announced it has embarked on a program of work to migrate various back end systems to Microsoft Azure. It is called Project Nephos, and its principle aim is to deliver maximum value as early as possible by identifying the workloads most suited to being redeployed on Azure. It's initiating the project by transferring the BSS and OSS applications used by MTN's opcos in South Africa and Nigeria.  This approach has already enabled MTN to complete a proof of concept for the world's first 5G standalone core network solution deployed in Microsoft's Azure public cloud in just a few weeks!
Under the program, MTN will also migrate EVA, its core big data platform. In addition to putting it existing workloads on Azure, MTN also plans to leverage its capabilities in AI and machine learning to come up with new use cases that, in MTN's own words, "bridge typical divides across network, IT and commercial domains."
MTN and Microsoft have hired Accenture to provide technology implementation, integration and support services in hopes of making the whole thing go smoothly. They have also launched a staff training program that covers cloud technologies, devsecops (development, security, and operations), and data management.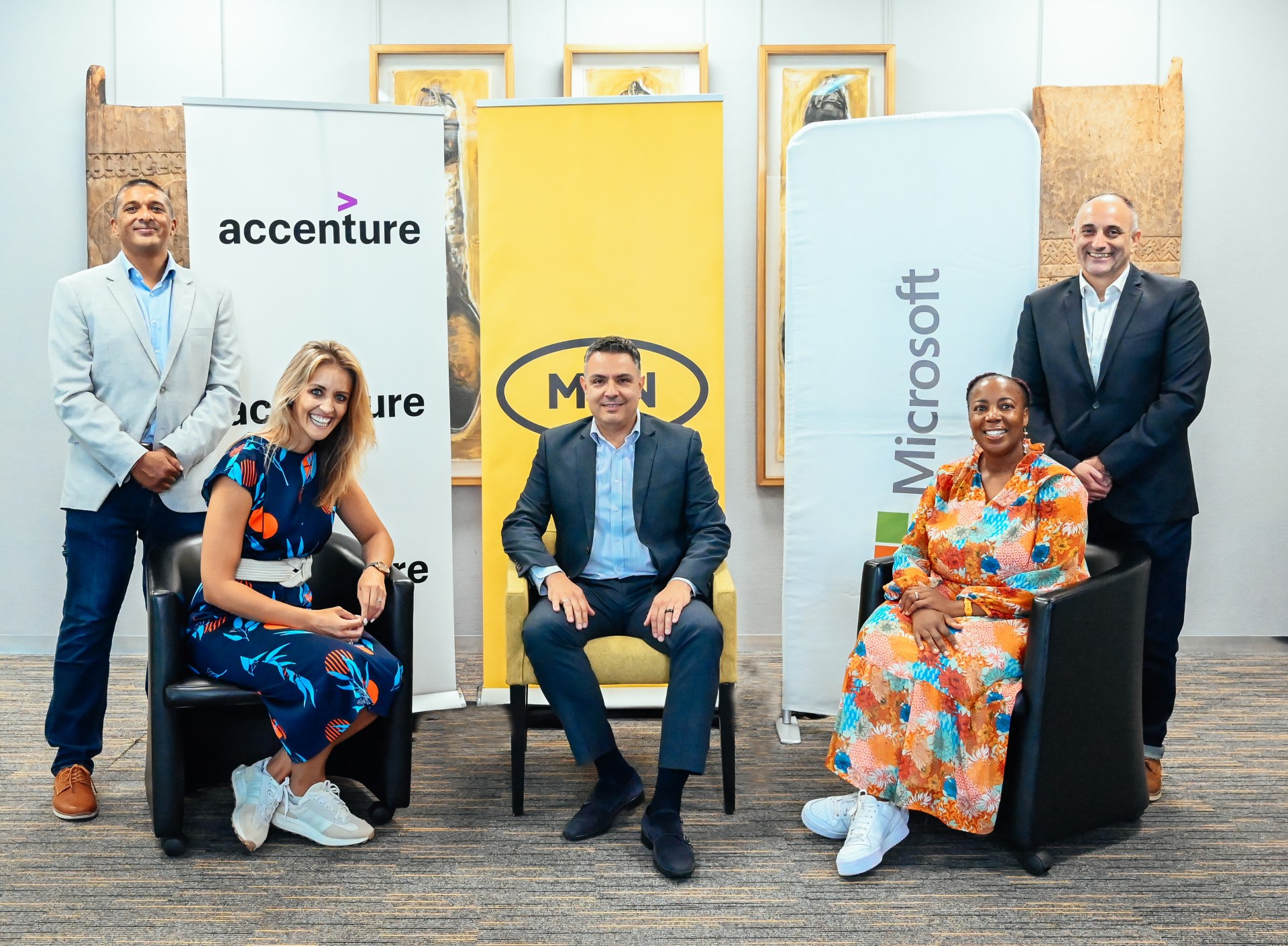 MTN and Microsoft first announced they were working together in November last year. Their five-year strategic partnership centres on transforming and modernising MTN's comms and technology infrastructure, and building what MTN hopes will be the largest and most valuable platform business with a clear focus on Africa.
Given MTN's scale – it serves more than 270 million subscribers across 19 markets in Africa and the Middle East – it is a pretty big deal. It has echoes of Dish deploying its greenfield 5G network on Amazon Web Services (AWS), or AT&T announcing plans to move its 5G network onto Azure.
In addition to Monday's OSS/BSS migration, MTN and Microsoft last week showed off what they claim to be the world's first proof-of-concept (PoC) of a 5G standalone (SA) core network deployed on Microsoft Azure.
Every element, including the control plane, user plane and management nodes was fully deployed on Microsoft's South Africa Azure Region, giving MTN a taste of what it can expect from a cloud-native 5G network, i.e., rapid deployment and scalability. These two capabilities are particularly important to MTN, which aims to reach 10-30% population coverage with its 5G network in the medium term.
"Our strategic partnership with Microsoft will enable us to transform the way we deliver products and services to our customers. We will bring the power of cloud computing to life, driving development and innovation with speed, flexibility and predictable investments and operations. We remain focused on nurturing the digital skills within MTN and in the societies we operate in, and building digital platforms to drive digital transformation across Africa and the Middle East," said Nikos Angelopoulos, MTN Group's CIO, in a statement.
"Harnessing the power of MTN, Microsoft and Accenture, we will be working closely together to build the next wave of compressed digital transformation across the continent. We see this program becoming a global standard in the industry for years to come" Nitesh Singh Communications, Media and Technology Lead for Accenture Africa.
References:
MTN and Microsoft accelerate Africa's digital transformation in the public cloud
---