NEC Corporation and MTN Group have successfully deployed Africa's first 400G optical transponder solution using "Phoenix." This initiative marks a significant milestone for the telecommunications industry in Africa, with the potential to revolutionize the way optical networks are built and operated, thereby transforming internet delivery across the continent.
Phoenix is part of the Telecom Infra Project's (TIP) Open Optical and Packet Transport (OOPT) project group, a collaborative effort involving multiple telecom operators and technology providers. Phoenix is a network device, known as a white box L0/L1 transponder, that can transmit data at speeds of up to 400 gigabits per second.  The solution has met TIP's rigorous test requirements, earning it a Controlled Environment Silver Badge, indicative of its readiness for deployment. Its disaggregated nature allows it to be programmed to run any vendor's software, offering operators unprecedented flexibility in hardware and software selection. This disaggregation leads to cost reductions, accelerates innovation, and enables quicker and easier deployment of new network services.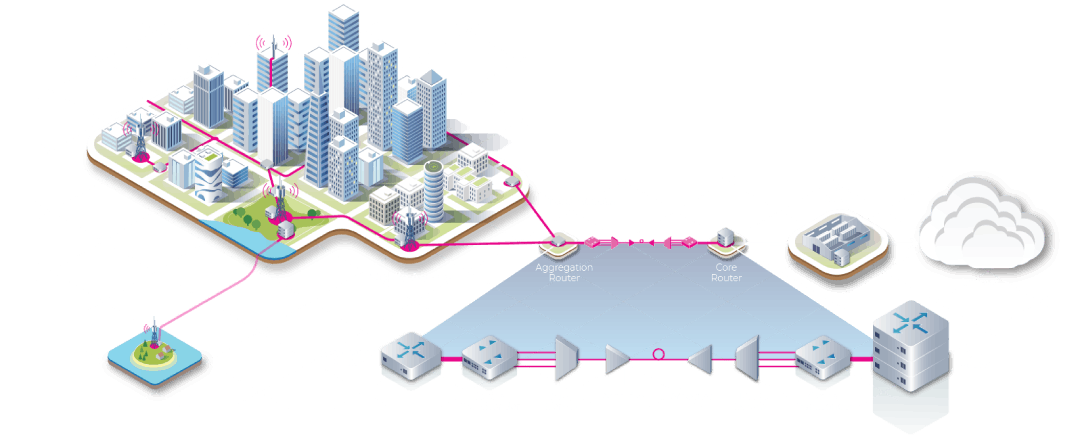 Image Credit:  Telecom Infra Project
…………………………………………………………………………………………………………………………………………………………………………………………………………………………….
"We are thrilled to receive the Silver Badge recognition from TIP, acknowledging our commitment to promoting open and disaggregated solutions with the Phoenix optical transponder," said Sou Satou, Senior Director of the Network Solutions Business Division at NEC Corporation. "Our dedication to TIP and the development of open products in the optical transport market remains a top priority for NEC," she added.
The deployment of Phoenix is designed to accelerate internet connectivity and optimise network operations, thereby democratising access to information. It aims to make affordable internet more widely available across Africa, fulfilling a critical societal need.
Demonstrating its commitment to innovation, MTN has embraced this state-of-the-art technology, integrating it into its production network, specifically across its optical network between Johannesburg and Centurion in South Africa, further demonstrating the technology's interoperability and backwards compatibility.
"The deployment of Phoenix with NEC Corporation is a significant step toward fulfilling a crucial promise to our customers, to deliver accessible, reliable, and fast internet," said Amith Maharaj, Executive – Network Design and Planning. "This initiative is part of our ongoing efforts to embrace the latest technologies available that ultimately empower communities across Africa," he added.
"Disaggregation is the future of networking, and we are proud to be at the forefront of this evolution," said Anthony Laing, General Manager of Networking at NEC XON. "Through our partnership with MTN, we've established NEC XON as a trusted leader in disaggregated networking."
By leading in the adoption of Phoenix, NEC Corporation and MTN Group are setting a precedent for telecom operators worldwide, offering a scalable and cost-efficient solution that meets the burgeoning demands of a digitally connected society.
This initiative marks a significant milestone for the telecommunications industry in Africa, the companies say, with the potential to revolutionize the way optical networks are built and operated. By leading this initiative, MTN believes it is ultimately helping customers with improved, cost-effective connectivity.
About MTN:
MTN is Africa's largest mobile network operator, providing voice, data, fintech, digital, enterprise, wholesale and API services to more than 292 million customers in 19 markets.
About NEC XON:
NEC XON is a leading pan-African ICT-systems integrator, specializing in cutting-edge Communications, Enterprise and Retail, Infrastructure and Energy, and Safety and Security solutions.  Operating in 54 African countries and with a strong presence in 16 of them, NEC XON has established regional headquarters in South, East, and West Africa.
……………………………………………………………………………………….
References:
Innovating for a Connected Africa: NEC Corporation and MTN Launch Phoenix, the Continent's First 400G Optical Transponder
https://telecominfraproject.com/oopt/
South Africa-based network operator MTN has joined the growing list of telcos that are making the move to public cloud.  Following the signing of a five-year strategic partnership in September 2022, MTN and Microsoft are in the process of delivering a program of work that will see the latest technologies deployed for the benefit of MTN's customers, starting with South Africa and Nigeria.
The company announced it has embarked on a program of work to migrate various back end systems to Microsoft Azure. It is called Project Nephos, and its principle aim is to deliver maximum value as early as possible by identifying the workloads most suited to being redeployed on Azure. It's initiating the project by transferring the BSS and OSS applications used by MTN's opcos in South Africa and Nigeria.  This approach has already enabled MTN to complete a proof of concept for the world's first 5G standalone core network solution deployed in Microsoft's Azure public cloud in just a few weeks!
Under the program, MTN will also migrate EVA, its core big data platform. In addition to putting it existing workloads on Azure, MTN also plans to leverage its capabilities in AI and machine learning to come up with new use cases that, in MTN's own words, "bridge typical divides across network, IT and commercial domains."
MTN and Microsoft have hired Accenture to provide technology implementation, integration and support services in hopes of making the whole thing go smoothly. They have also launched a staff training program that covers cloud technologies, devsecops (development, security, and operations), and data management.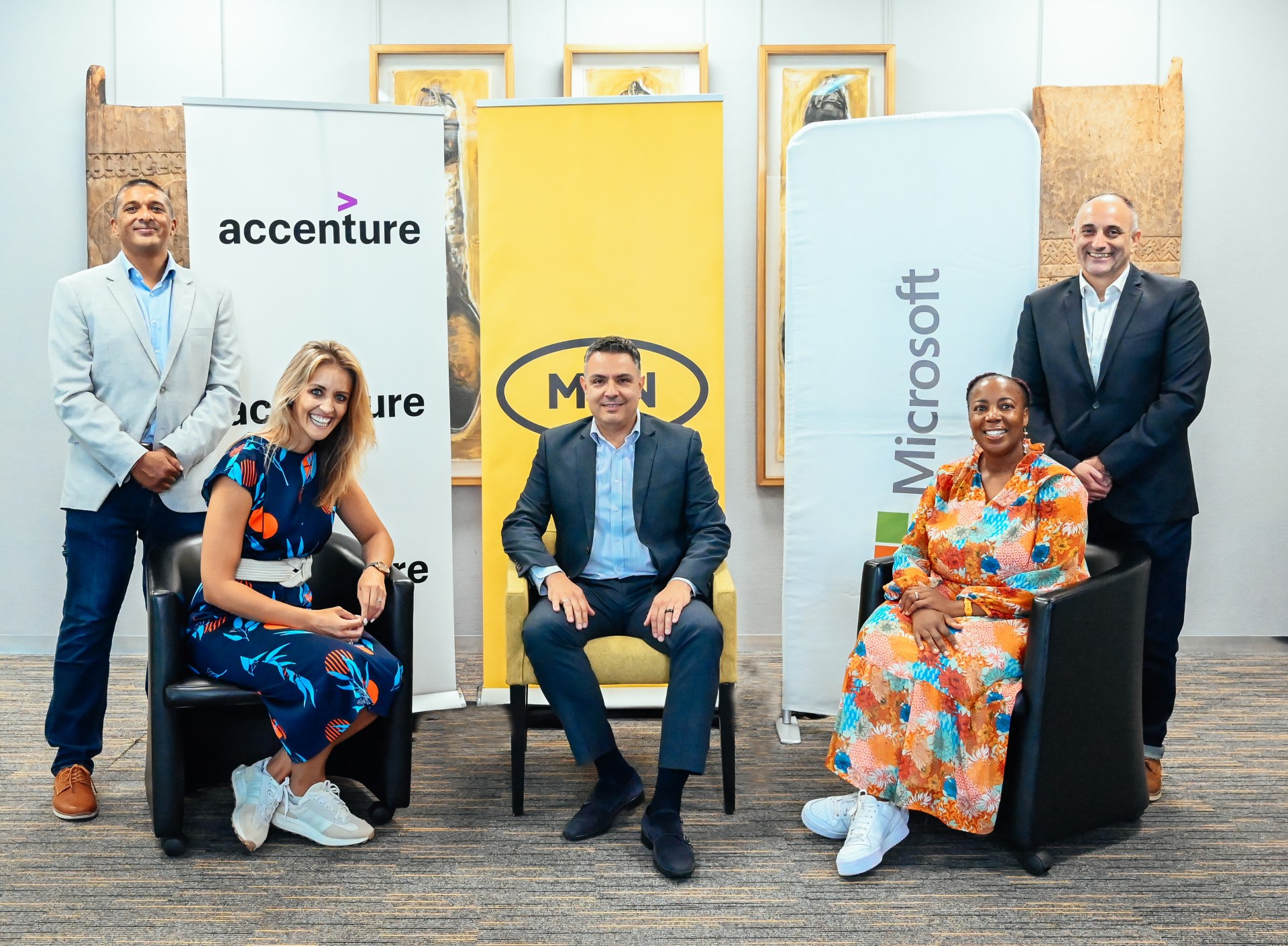 MTN and Microsoft first announced they were working together in November last year. Their five-year strategic partnership centres on transforming and modernising MTN's comms and technology infrastructure, and building what MTN hopes will be the largest and most valuable platform business with a clear focus on Africa.
Given MTN's scale – it serves more than 270 million subscribers across 19 markets in Africa and the Middle East – it is a pretty big deal. It has echoes of Dish deploying its greenfield 5G network on Amazon Web Services (AWS), or AT&T announcing plans to move its 5G network onto Azure.
In addition to Monday's OSS/BSS migration, MTN and Microsoft last week showed off what they claim to be the world's first proof-of-concept (PoC) of a 5G standalone (SA) core network deployed on Microsoft Azure.
Every element, including the control plane, user plane and management nodes was fully deployed on Microsoft's South Africa Azure Region, giving MTN a taste of what it can expect from a cloud-native 5G network, i.e., rapid deployment and scalability. These two capabilities are particularly important to MTN, which aims to reach 10-30% population coverage with its 5G network in the medium term.
"Our strategic partnership with Microsoft will enable us to transform the way we deliver products and services to our customers. We will bring the power of cloud computing to life, driving development and innovation with speed, flexibility and predictable investments and operations. We remain focused on nurturing the digital skills within MTN and in the societies we operate in, and building digital platforms to drive digital transformation across Africa and the Middle East," said Nikos Angelopoulos, MTN Group's CIO, in a statement.
"Harnessing the power of MTN, Microsoft and Accenture, we will be working closely together to build the next wave of compressed digital transformation across the continent. We see this program becoming a global standard in the industry for years to come" Nitesh Singh Communications, Media and Technology Lead for Accenture Africa.
References:
MTN and Microsoft accelerate Africa's digital transformation in the public cloud
---