Rakuten Mobile, NEC and Intel  announced today that they have achieved a performance of 640 Gbps per server for the containerized User Plane Function (UPF) on the containerized 5G SA core network jointly developed by Rakuten Mobile and NEC running on the Rakuten Communications Platform (RCP).
In the absence of ITU-T standards or 3GPP implementation specs (beyond architecture and functional requirements) for 5G SA core network or the ultra hyped 5G functions that go with it (e.g. network slicing, automation, service chaining, etc), the Rakuten Mobile-NEC containerized 5G SA core network is a very important development.
We documented that in this IEEE Techblog post.  Rakuten has said they plan to sell their RCS platform (which includes 5G SA core network spec and software) to 5G SA network providers. They say they already have at least 15 customers.
According to Dave Bolan of Dell'Oro Group, most 5G SA networks will be based on containers (rather then virtualized network functions/VNF).
Many analysts say that containerized UPF performance is needed to maximize the value of 5G deployment. This is because the control plane (C-plane) and user plane (U-plane), which were historically collocated, are completely decoupled in this disaggregated 5G architecture. Separating them enables an independently scalable UPF which is key to private networks, edge computing, hybrid cloud and to accelerate a variety of deployment scenarios. Rakuten Mobile has adopted 5G architecture from the launch of its network, including a CUPS (Control and User Plane Separated) packet core for its 4G LTE network.
TelecomTV says that control and data plane separation enables the 5G network operator to deploy multiple UPF instances closer to where the traffic originates, rather than at fixed locations in the network. The result is lower latency and a better user experience. It also means UPF instances can be turned on and off as capacity demand dictates, enabling operators to dynamically allocate network resources.
The 640 Gbps performance per server for the containerized UPF on the 5G SA core network was achieved in a laboratory environment in Tokyo. This represents a significant opportunity to drive high performance of the commercial network in the future.
NEC says it leveraged its industry-leading product development based on its advanced telecom and IT expertise to maximize CPU utilization and fast memory access. That software was facilitated by use of Intel's latest high-performance infrastructure, including 3rd Gen Intel Xeon Scalable processors with built-in AI acceleration and Dual-port 100Gb Intel Ethernet Network Adapter E810-2CQDA2 with Dynamic Device Personalization (DDP).
Rakuten Mobile, Intel and NEC have collaborated on high-speed processing of containerized UPF, which plays a significant role in this initiative, and achieved a performance of 640 Gbps per server. High-speed processing in a containerized environment on Rakuten Mobile's RCP enables instant and flexible deployment of UPF from edge to central locations based on traffic characteristics, leveraging RCP's full automation features.
"Rakuten Mobile has successfully designed and built a fully containerized mobile network based on open standards," commented Tareq Amin, Representative Director, Executive Vice President and CTO of Rakuten Mobile. "With NEC and Intel, we have demonstrated that extremely high-speed processing is possible on containers. We aim to continue to pursue performance improvements in the core to achieve higher throughput and reduce cost and energy consumption in the rollout of network technology in Japan and worldwide."
"We're proud that Rakuten Mobile, Intel and NEC were able to demonstrate industry-leading UPF performance," commented NEC Executive Vice President Atsuo Kawamura. "NEC has been developing high-performance and highly reliable 5G systems by leveraging our vast experience that includes more than 25 years in mobile core networking. Our strong track record, technical capabilities and expertise in both network and computing domains, allowed us to bring high-quality 5G core to virtualization and cloud-native technology. NEC and Intel have a long-term relationship in the hardware business, including CPUs and NICs (Network Interface Cards), and have jointly enhanced the acceleration technology for virtualization, represented by the DPDK (Data Plane Development Kit). NEC performed significant optimization and improvements to pursue higher performance for the cloud-native UPF. In the future, we will continue to contribute to society through 5G in Japan and around the world leveraging the results of this project."
"The fully virtualized Rakuten mobile network featuring NEC's containerized 5G UPF software built on the latest Intel technology is another key proof point of how ecosystem collaboration and industry leading technology are both essential to fulfill the promise of 5G," said Dan Rodriguez, corporate vice president and general manager of Intel's Network Platforms Group. "The ongoing development and optimization work among the companies on the latest 3rd Gen Intel Xeon Scalable processors and Intel Ethernet 800 Series network adapters not only provides outstanding performance, but the added flexibility to run workloads from core to edge that are designed to offer the best experience for end users."
Rakuten Mobile and NEC started jointly developing an open, fully containerized SA 5G core network in June 2020 to be utilized in Rakuten Mobile's mobile network in Japan and made available within RCP.
In the RAN domain, NEC is also providing 5G radio units (5G RU) for Rakuten Mobile's network in Japan, and recently, Rakuten Mobile and NEC announced the broadening of their collaboration to provide 5G and 4G radios and engineering services for Open RAN systems aligned with O-RAN specifications for global markets, and accelerate the global expansion of the RCP.
Through the joint development of the open and fully cloud native containerized SA 5G core network, Rakuten Mobile and NEC aim to drive innovation in global mobile technology and provide high-quality 5G network technology to customers in Japan and around the world.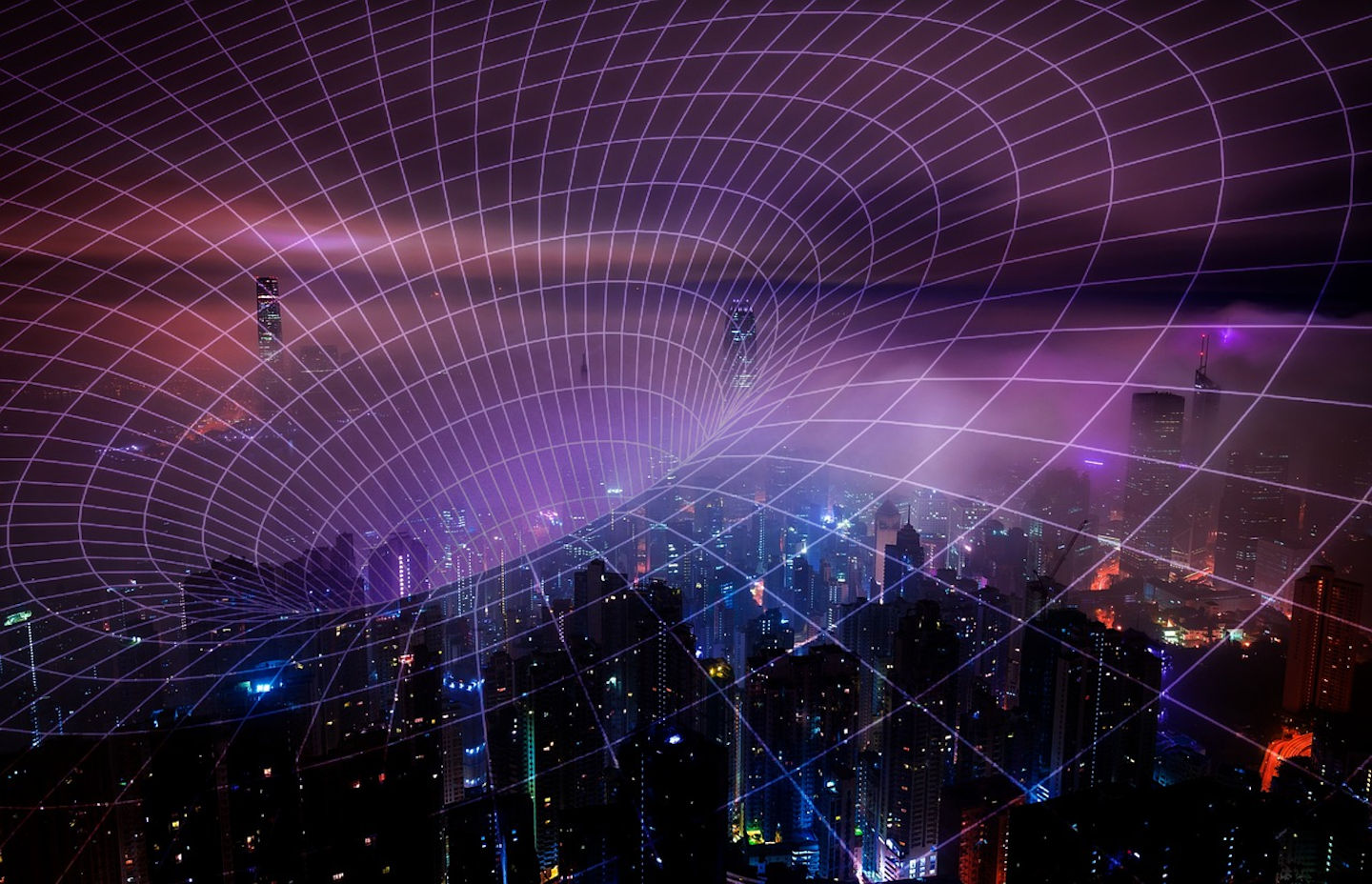 Comment and Analysis:
In an email to this author earlier this year, Rakuten Mobile CTO Tareq Amin wrote: "NEC/Rakuten 5GC openness are realized by implementation of "Open Interface" defined in 3GPP specifications  (TS 23.501, 502, 503 and related stage 3 specifications).  3GPP 5GC specification requires cloud native architecture as the general concept (service based architecture).  It should be distributed, stateless, and scalable.  However, an explicit reference model is out of scope for the 3GPP specifications."
Dell'Oro Group's Dave Bolan via an email this week:  "All of 5G Core will be Cloud-Native, mostly Container-based. Except there are different cloud-native versions and container versions, not making it truly open. Anyone that wants to put their core on the public cloud will have to customize it for each cloud platform. Same may be true for the NFVI if it runs on – x86, AMD, ARM, or Nvidia – and couple that with the different UPF acceleration techniques, it gets complex very quickly."
Alex Quach, VP of Intel's Data Platforms Group, said most operators around the world are still leveraging a 4G core network.  "The way different service providers implement their 5G core is going to vary," said Quach. "Every service provider has unique circumstances. The transition to a new 5G core is going to be different for every operator."
How could 5G SA possibly be open if there are no standards or implementation specs for 5G cloud native core network or true 5G functions like network slicing?
The result will be multiplicity of 5G SA carrier specific software running on different cloud service provider (CSP) compute servers.  Note also that each CSP has their own set of APIs and different cloud configurations will be used for the 5G cloud native core network.  The upshot is that changing a 5G SA software vendor or cloud service provider will be a huge problem for 5G network operators.  Again, that's because of the proprietary nature of 5G SA deployments in the absence of 5G core network standards/open implementation specs.
What's worse is that this will have a huge negative impact on PORTABLE/GEOGRAPHICALLY MOBILE 5G endpoints, like smartphones, tablets, notebook computers, gaming consoles, etc.  As each network provider's 5G core network will be different, a unique, carrier specific 5G core download will be required for 5G endpoints for each 5G SA core network provider.
That will severely restrict portability/mobility to within a single carrier serving area and effectively prevent 5G SA roaming.  For example, Samsung is providing 5G SA network downloads for its smartphones that operate on T-MobileUS 5G SA network. But those downloads won't work on any other 5G SA network, so the truly mobile user will fall back to 4G-LTE whenever he or she is outside T-MobileUS's carrier service area.
If the major use of 5G SA/Core network is industrial applications that don't move or move ONLY within 5G carrier serving area, that isn't a problem.  But it certainly is for a 5G device a business traveler takes with him or her when on the road as it will fall back to 4G-LTE if 5G service from his or her carrier is not available.
…………………………………………………………………………………………………………………………………………………
Parting Shot:
It's amazing to this author that the FOR PROFIT MAINSTREAM MEDIA (MSM) have neglected or glossed over the 5G SA core network interoperability problem and lack of 5G SA roaming.  In fact, we haven't seen much of ACTUAL (vs MOUs) 5G NSA roaming.  Does that even exist?
They have also ignored the "sleight of hand" used by ITU-R in M.2130 (formerly known as IMT 2020 RAN/RIT/SRIT) where the URLLC use case performance requirements are not met.  Nor is there an approved companion recommendation (M.1036 revision 6) which specifies 5G frequency arrangements, especially for mmWave which has been a very controversial topic for ITU-R WP 5D.
Similarly, no one from the MSM has called attention to 3GPP Release 16 (frozen in June 2020) URLLC in the RAN spec not being completed or performance tested.
The IEEE Techblog continues to be a voice in the wilderness, busting myths and exposing false claims while negating most of the 5G hype on use cases, ultra low latency, 5G SA core network, network slicing, etc.
……………………………………………………………………………………………………………………………..
References:
https://www.fiercewireless.com/operators/sk-telecom-trials-intel-chips-for-5g-standalone-core-network
Rakuten Mobile and Altiostar have announced a number of performance and scalability achievements for the Rakuten Mobile 4G and 5G Open RAN deployments in Japan.  That network, built on Altiostar's cloud-native Open vRAN software, was said to achieve superior levels of automation and performance.
Rakuten Mobile launched its 4G network in April 2020. The wireless network operator ended January 2021 with more than 11,000 base stations that cover 74.9 percent of the population. Rakuten Mobile plans to expand its network coverage to 96 percent of Japan's population coverage by summer this year.  That's about five years ahead of its own schedule!  The network has achieved both high performance (number one in upload speed in market at 16.8Mbps, per OpenSignal), despite having only 1/6th of the spectrum holdings of competing operators in market.
In September 2020, five months after the initial launch, Rakuten Mobile launched a commercial-scale, cloud-native 5G network, using Altiostar's Open vRAN service. As baseband functions are deployed as VNFs (virtual network functions), Rakuten Mobile automated various operational tasks such as new cell site integration (auto-commissioning), as well as fault detection and automated recovery from failures (self-healing). Due to the automation of its network, Rakuten Mobile reports it can provide a new 5G cell site in four minutes and a 4G site in eight minutes.
The 5G network, using advanced massive MIMO and millimeter wave (mmWave) radios, covers both sub-6 GHz and mmWave frequency bands. Altiostar worked with Qualcomm Technologies, Airspan, and Rakuten Mobile on innovation in mmWave radios based on Qualcomm 5G RAN platforms. Altiostar partnered with NEC and Rakuten Mobile to introduce to the 5G network the sub-6 GHz massive MIMO radios, which were validated as compliant with O-RAN specifications during an O-RAN Alliance Plugfest held this past September in India.
The 5G network has demonstrated impressive performance for end users, with throughput of 1.77 Gbps. This compares favorably to data from a Ookla, which detailed speed test results for Japan in Q3 2020, where the fastest 10% of users realized an average download speed of 719.42 Mbps.
Image Credit:  Altiostar
"Rakuten has been a disruptor in the mobile space and our 4G and 5G Open vRAN deployments reflect this strategy," said Tareq Amin, Representative Director, Executive Vice President and Chief Technology Officer at Rakuten Mobile. "The performance and stability of the 5G network shows that a cloud-native framework and web-scale architecture can compete with a traditional RAN approach and provide new levels of automation to the network. We will continue to drive the transformation of the mobile industry with a rich and diverse ecosystem with companies including Altiostar, Qualcomm Technologies and NEC."
"Rakuten has been at the forefront of the Open vRAN movement since it began. The industry is closely watching its every step, and it has been able to demonstrate a high-quality experience for their customers," said Stéphane Teral, Chief Analyst, LightCounting. "This is validated by the performance metrics of their 5G network and I am excited to see the next steps they take as the network goes national."
"This is a significant milestone for the Rakuten Mobile and Altiostar partnership towards commercial realization of a high performing, cloud-native 5G RAN architecture," said Ashraf Dahod, CEO of Altiostar. "The Altiostar container-based solution allows Rakuten Mobile to quickly provision new sites and turn up service for a customer in record time. By leveraging the power of an Open virtualized RAN, Rakuten can transform its network and its business to provide a robust service for the consumer that exceeds that of a traditional operator."
Altiostar has partnered with Rakuten Mobile to design and deploy its Open vRAN. Rakuten Mobile has standardized on the Altiostar Open vRAN software for all types of deployment models from small cells to macro to massive MIMO, across 4G and 5G radio access technologies.
About Altiostar

Altiostar provides 4G and 5G open virtualized RAN (Open vRAN) software that supports open interfaces and virtualizes the radio access baseband functions to build a disaggregated multi-vendor, web-scale, cloud-based mobile network. Operators can add intelligence, quickly adapt the network for different services and automate operations to rapidly scale the network and reduce Total Cost of Ownership (TCO). Altiostar collaborates with a growing ecosystem of partners to support a diverse Open RAN supply chain.
The company was selected by Dish last June to  deliver its cloud-native O-RAN compliant solution for DISH's nationwide 5G network buildout, the first of its kind in the U.S. The Altiostar solution will provide openness, modularity, agility and scalability to DISH, enabling faster deployment of new 5G services for consumers and businesses.
The Altiostar Open vRAN solution has been deployed globally, including the world's first cloud-native commercial-scale mobile network with Rakuten Mobile in Japan. For more information, visit www.altiostar.com
About Rakuten Mobile
Rakuten Mobile, Inc. is a Rakuten Group company responsible for mobile communications, including mobile network operator (MNO) and mobile virtual network operator (MVNO) businesses, as well as ICT and energy. Through continuous innovation and the deployment of advanced technology, Rakuten Mobile aims to redefine expectations in the mobile communications industry in order to provide appealing and convenient services that respond to diverse customer needs.
Qualcomm 5G RAN Platform is a product of Qualcomm Technologies, Inc. and/or its subsidiaries.
Qualcomm is a trademark or registered trademark of Qualcomm Incorporated.
SOURCE: Altiostar
……………………………………………………………………………………………………………………………………………
References:
https://www.prnewswire.com/news-releases/altiostar-and-rakuten-mobile-demonstrate-success-across-performance-and-scalability-for-open-ran-network-301254947.html
https://www.telecompaper.com/news/rakuten-mobile-builds-4g-5g-network-on-altiostar-cloud-native-open-vran-software–1377178
Altiostar announced testing of massive MIMO 5G over a virtual Radio Access Network (vRAN) in collaboration with NEC and Rakuten Mobile. The tests aim to ensure interoperability of multi-vendor systems based on the open RAN specifications from the O-RAN alliance.
Open RAN Layered Architecture from the O-RAN Alliance
……………………………………………………………………………………………………………………………….
Altiostar is integrating the O-RAN Distributed Unit (O-DU) functionality of its virtual radio access network (vRAN) software with NEC's O-RAN Radio Unit (O-RU) using fully compliant control, user, synchronization and management (C/U/S/M) plane protocols based on O-RAN Alliance guidelines. The 5G layer is built using container network functions (CNF) that leverage Rakuten Mobile's cloud infrastructure platform that is part of its 4G network build out.
As part of management-plane integration, Altiostar is following a hierarchical model that allows the O-DU software to manage the NEC O-RU, including providing software upgrades, RU configuration, fault management and performance monitoring. This interoperability is being performed for 5G new radio (NR) sub-6 GHz massive MIMO O-RU and meets all the 3GPP downlink/uplink (DL/UL) requirements.
Altiostar says they have "pioneered RAN disaggregation since 2013 when it first introduced a split between the higher non-real-time layers of the protocol stack and the lower layers of the stack.  The industry then standardized this concept in the 3GPP and what is now known as the option-2 split between the centralized unit and the distributed unit. This paved the way for operators to think differently when it comes to disaggregation and network deployment," according to Altiostar.
Further disaggregation was introduced by Altiostar in the form of a radio interface unit. The RIU incorporates lower L1 functionality and provides a gateway function that converts Common Public Radio Interface to/from Ethernet.  By eliminating the high bandwidth and proprietary CPRI interface to the radio, Altiostar took a key step towards integrating legacy Remote Radio Head over an Ethernet transport network to O-DU functionality.
Using this technology, the first multi-vendor RAN was deployed at a commercial scale and paved the way for operators to engage radio vendors to build O-RAN compliant radios. Rakuten Mobile's adoption of the platform has helped move forward the ecosystem and open interfaces in the industry.
"Open RAN as a concept is one that the whole industry is now actively pursuing as a means to introduce supply chain diversity into mobile networks globally," said Ashraf Dahod, CEO of Altiostar Networks. "Altiostar is leading the industry with this network transformation by ensuring interoperability, integration and most importantly extensive testing to ensure that we have a commercial, carrier-grade solution for both 4G and 5G while keeping the principles of Open RAN in place."
"Rakuten Mobile is a big supporter of O-RAN principles and has seen the benefit of supply chain diversity in our own network," said Tareq Amin, Representative Director, Executive Vice President and Chief Technology Officer of Rakuten Mobile. "By combining the spectral efficiency of massive MIMO along with an advanced cloud-based RAN, we are leveraging and introducing advanced innovative technology from both NEC and Altiostar, who are specialists in these respective fields."
…………………………………………………………………………………………………………………………………..
References:
Altiostar Conducting O-RAN Compliant 5G Massive MIMO Technology Interoperability Testing in Cooperation with NEC and Rakuten Mobile
https://www.telecompaper.com/news/rakuten-mobile-tests-massive-mimo-5g-over-vran-with-altiostar-nec–1339188
---