FTTH Council Europe: FTTH/B reaches nearly 183 million (>50% of all homes)
Europe has passed over half of homes able to receive fiber broadband. According to the latest figures compiled by Idate for the FTTH Council Europe, 52.5% of homes will be covered by FTTH/B at the end of September 2020.  That's up from 49.9% a year earlier.
FTTH Council Europe revealed the following:
• Number of homes passed by fiber (FTTH/B) reaches nearly 183 million homes in EU39.
• Europe's fiber footprint (number of homes passed) expanded the most in the past year in France (+4.6M homes passed), Italy (+2.8M), Germany (+2.7M) and the UK (+1.7M).
• Three countries are accounting for almost 60% of homes left to be passed with fiber in the EU27+UK region.
• FTTH/B Coverage in Europe surpasses more than half of total homes.
• 16.6% growth in the number of fiber subscribers.
• Iceland leads the European FTTH/B league table second year in a row.  70.7% of its households having fiber connections. Belarus (70.4%) and Spain (62.6%) came in second and third.
• Belgium, Israel, Malta and Cyprus enter the FTTH/B ranking for the first time.
The above figures cover 39 countries across Europe, where nearly 183 million homes have fibre access. For the EU and UK alone, penetration reached 43.8 percent in September, up from 39.4 percent a year earlier.
The report also shows fiber take-up is accelerating, with a subscriber penetration of 44.9 percent of lines in the 39 countries, compared to 43 percent in September 2019. In total there were 81.9 million FTTH/B subscribers in September 2020, up 16.6 percent from a year earlier. Annual growth was again strongest in France, with nearly 2.8 million subscribers added in the 12 months, followed by Russia with 1.7 million and Spain with 1.4 million.
The FTTH Council noted a shift in several countries in the past year where legacy infrastructure previously dominated. They are now moving faster towards fiber and even starting to look at shutting down copper networks. Nevertheless, three historically copper-strong countries – the UK, Germany and Italy – account for almost 60 percent of homes left to be passed with fiber in the EU27+UK region.
The countries with the highest fiber penetration across Europe are Iceland and Belarus, with over 70 percent of households using fiber broadband. Spain and Sweden are at over 60 percent, and Norway, Lithuania and Portugal over 50 percent.
"The telecoms sector can play a critical role in Europe's ability to meet its sustainability commitments
by reshaping how Europeans work, live and do business. As the most sustainable telecommunication
infrastructure technology, full fibre is a prerequisite to achieve the European Green Deal and make the
European Union's economy more sustainable. Competitive investments in this technology should,
therefore, remain a high political priority and we look forward to working with the EU institutions,
national governments and NRAs towards removing barriers in a way to full-fibre Europe" said Vincent
Garnier, Director General of the FTTH Council Europe.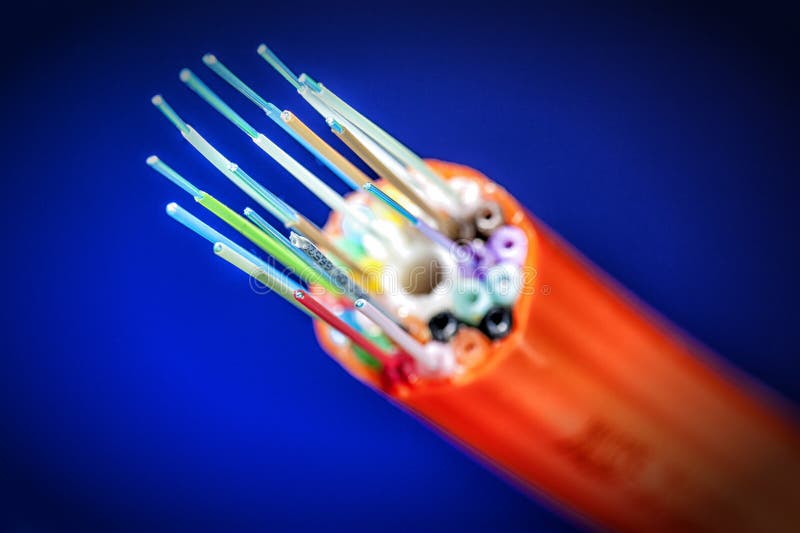 About the FTTH Council Europe:
The FTTH Council Europe is an industry organization with a mission to advance ubiquitous full fibre based connectivity to the whole of Europe. Our vision is that fiber connectivity will transform and
enhance the way we live, do business and interact, connecting everyone and everything,
everywhere.
Fiber is the future-proof, climate-friendly infrastructure which is a crucial prerequisite for
safeguarding Europe's global competitiveness while playing a leading global role in sustainability.
The FTTH Council Europe consists of more than 150 member companies.
Contacts:
Eric Joyce, Chair, Market Intelligence Committee
[email protected]
Sergejs Mikaeljans. Communications and Public Affairs Officer
[email protected] Tel: +32 474 81 04 54
……………………………………………………………………………………………………………………
Separately, BT has increased its its total FTTP network build target from 20 million to 25 million premises by December 2026, with Openreach working to connect up to 4 million premises a year.
……………………………………………………………………………………………………………………..
References:
https://www.ftthcouncil.eu/home/latest-news/new-fibre-market-panorama-2021-revealed?news_id=3872&back=/resources/resources
https://www.ftthcouncil.eu/documents/Fibre_Market_Panorama_2021_PR_final.pdf
https://register.gotowebinar.com/register/2424555495368131344 (webinar registration)
https://www.telecompaper.com/news/ftth-roll-out-accelerates-in-western-europe-in-past-year-led-by-france-italy–1382919
---