Dell'Oro Group increases Open RAN radio and baseband revenue forecast
Dell'Oro Group has revised their Open RAN radio and baseband forecast.  Total cumulative Open RAN revenues are now projected to approach $10B to $15B between 2020 and 2025.
"The momentum with both commercial deployments and the broader Open RAN movement continued to improve during 1H21, bolstering the thesis that Open RAN is here to stay," said Stefan Pongratz, Vice President and analyst with the Dell'Oro Group. "We are adjusting the forecast upward to reflect the higher baseline and the improved pipeline," continued Pongratz.
Additional highlights from the Dell'Oro Group Open RAN Advanced Research Report:
Open RAN revenues are expected to account for more than 10 percent of the overall RAN market by 2025, reflecting healthy traction in multiple regions with both basic and advanced radios.
Open RAN Massive MIMO projections have been revised upward to reflect the improved competitive landscape and the improved market sentiment with upper mid-band Open RAN.
The shift towards Virtualized RAN (V-RAN) is progressing at a slightly slower pace than Open RAN. Still, total V-RAN projections remain relatively unchanged, with V-RAN expected to approach $2 B to $3 B by 2025.
Separately, Stefan wrote:
The long-term open RAN vision is built on three key pillars including open interfaces, virtualized technologies and vendor neutral multi-vendor deployments. In addition to leading the industry toward open and interoperable interfaces, the long-term roadmap maximizes the use of COTS hardware and minimizes the reliance on proprietary hardware (O-RAN Alliance).

Taking into consideration that one of the primary objectives is to capture the overall movement toward open RAN and the fact that it will take some time to realize the broader vision, it is somewhat implied that there will be room for interpretation when it comes to capturing this movement and tracking the open RAN market.

And within each of these pillars, there will be various degrees of compliance. Multi-vendor deployments are often associated with mixing and matching baseband and radio suppliers. But when Mavenir introduced the term "True Open RAN," it meant true mixing and matching across the board – they want to work with anyone with any component. If someone gives them a radio they should be able to integrate it with their software. And vice versa, if another supplier provides the software "True Open RAN" would enable them to make it work with their Massive MIMO radios.

Not surprisingly, there is room for interpretation with the other building blocks as well. Open RAN compatible radios are now proliferating across the supplier landscape. But it is not always clear after browsing the data sheets what this entails from an open RAN specifications, customization and coverage perspective. With five interfaces (A1, E2, O1, O2, Open FH), multiple functions (SMO, Non-Real time RIC, Near-Real-Time RIC), and a confluence of profiles, there is not an abundance of confidence that the open RAN maturity would be consistent across the board.
The Dell'Oro Group Open RAN Advanced Research Report offers an overview of the Open RAN and Virtualized RAN potential with a 5-year forecast for various Open RAN segments including macro and small cell, regions, and baseband/radio. The report also includes projections for virtualized RAN along with a discussion about the vision, the ecosystem, the market potential, and the risks.
To purchase this report, please contact [email protected]
…………………………………………………………………………………………………………………………………..
Rebuttal:  Open RAN Forecasts Way too High!
While not a market analyst cranking out forecasts, this author believes the Open RAN market will be a huge disappointment and revenues will be much lower than Dell'Oro and other market research firms forecast.
As Light Reading has correctly said, Open RAN is trading one type of vendor lock-in for another.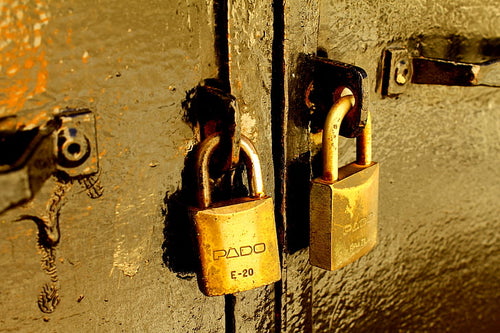 Trading one version of vendor 'lock-in' for another?  Image Credit: Light Reading
That's because the O-RAN Alliance specs have not led to vendor neutral interoperability, but rather partnerships amongst vendors to provide a complete Open RAN solution.
O-RAN Alliance Threatened:
The O-RAN Alliance is in a crisis because of U.S. sanctions against Chinese vendors in the group has troubled Nokia and Ericsson.  In particular, the recent addition to the American "entity list" of three Chinese members of the Alliance. Kindroid, a semiconductor company, Phytium, a supercomputing company, and Inspur, a compute server vendor, have been accused of working with the Chinese military, and have joined 260 other Chinese companies, including, Huawei, on the entity list.
A few days after Nokia decided to suspend its technical activity with the O-RAN Alliance, in fear of American punishment over its engagement at the forum with companies recently put on the American "entity list," Ericsson expressed similar concerns.
It should not be a surprise that, given O-RAN Alliance's legacy (born out of a merger of the American-led xRAN Forum and the Chinese-led C-RAN Alliance), there are a strong Chinese contingency. According to Strand Consult, by the end of 2020, 44 of the 200 odd Alliance members are companies from China.  Also of concern is this post by Mr. Strand, What NTIA won't tell the FCC about OpenRAN.
References:
Open RAN Forecast Revised Upward, According to Dell'Oro Group
https://www.lightreading.com/open-ran/say-hello-to-open-ran-ecosystem-or-vendor-lock-in-20/d/d-id/767225
https://www.fiercewireless.com/tech/not-all-open-ran-same-industry-voices-pongratz
https://techblog.comsoc.org/?q=Open%20RAN#gsc.tab=0&gsc.q=Open%20RAN&gsc.page=1
https://techblog.comsoc.org/?q=Open%20RAN#gsc.tab=0&gsc.q=Open%20RAN&gsc.page=2
https://techblog.comsoc.org/2020/12/04/omdia-and-delloro-group-increase-open-ran-forecasts/
---