Enable-6G: Yet another 6G R&D effort spearheaded by Telefónica de España
Telefónica de España has initiated yet another 6G R&D project, named Enable-6G, that aims to tackle the user privacy protection and energy-efficiency challenges associated with future generation wireless networks.  In a statement, the Spanish telco announced the launch of the Enable-6G project, which is funded by the European Union's economic recovery plan NextGenerationEU as well as Spain's Ministry of Economic Affairs and Digital Transformation.
The initiative is led by the IMDEA Networks Institute (an innovation and development centre in Spain) and includes involvement from tech giant NEC and BluSpecs (a Spanish digital transformation consultant). It is designed to address "the challenges that will be faced by future 6G networks, such as increased connectivity, higher performance demands, and advanced object and environment detection and communication," the company noted.
One of the main objectives is to ensure advanced privacy protections are built into the architecture, as precise mapping and sensing, data privacy and security have become major concerns, and has also become a major benefit for new use cases. Another strategic objective is the design and implementation of software-defined networks that can operationalise optimized edge-to-cloud processing to facilitate time-critical and geo-distributed network orchestration (e.g., via the application of control-task algorithms). The ENABLE-6G project represents a major step forward in the new technologies into 6G to improve wireless communications, provide environmental sensing and significantly reduce the energy footprint per device to avoid a large overall increase in network power consumption. We are excited about the potential impact of this project and look forward to collaborating with our partners to bring it to fruition.
Telefónica is one of the leading private R&D centers in Spain, aiming to explore and develop new technologies and solutions that can improve the company's existing products and services, as well as identify and create new business opportunities in the telecommunications and technology sectors. One of the big companies joining this project is NEC Corporation, with a great capacity has a strong commitment to research and development and invests heavily in new technologies and innovative solutions. ENABLE-6G counts on the excellent IMDEA Networks scientists, one of the best innovation and development centres in Spain, with a variety of experts from all over the world. Finally, this project will count on the consultancy of BluSpecs, facilitating the digital transformation of private and public organisations through the application of knowledge, data, and methodologies in the field of strategy, implementation of new technologies and innovation.
…………………………………………………………………………………………………………………………………………………………………
Opinion: The rush to 6G R & D is incomprehensible to this author, as there are still so many holes in 5G specifications and standards.  Moreover, 5G Advanced specs (3GPP Release 18) have not been completed. Hence, there is no ITU-R standards work even started for that.  There isn't even an ITU-R recommendation that specifies 6G functionality or features!
…………………………………………………………………………………………………………………………………………………………………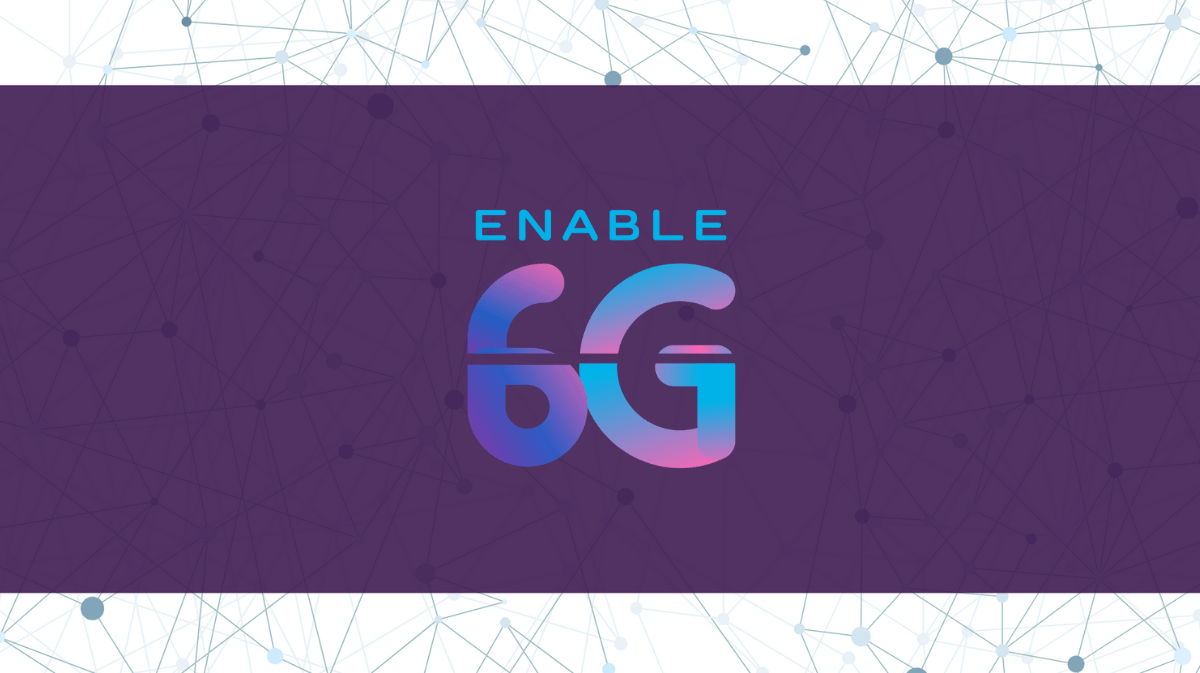 The development of the G project "has become crucial", according to Telefónica, as it has become evident that 6G networks need to be "more adaptable and intelligent" so that they can give rise to a future vision that tackles "greater levels of complexity, contextualisation, and data traffic" – all the while consuming less energy, and providing enhanced security and privacy measures so that anyone developing future technology is given the level of trust required for the "widespread implementation of next-generation devices and nodes".
A main objective for the Enable-6G project is to ensure "advanced privacy protections are built into the architecture," given that precise mapping and sensing, as well as data privacy and security, are major concerns but also provide a great opportunity for new service development.
The initiative will also focus on designing and implementing software-defined networks (SDN) that can operationalise optimised edge-to-cloud processing, with the end goal being to support time-critical and geo-distributed network orchestration.
Enable-6G will look to provide "environmental sensing" which, according to Telefónica, will significantly reduce the energy footprint per device and prevent a large increase in overall network power usage.
While 5G networks and services are still being deployed and developed, many players in the industry are already exploring the potential of wireless 6G.
As well as Enable-6G, Telefónica is also active in another European 6G project, called Hexa-X-II, which involves participation from Orange and Telecom Italia, as well as vendors Nokia and Ericsson.
Also in Europe, German operator Deutsche Telekom is leading a consortium of 22 partners as part of the 6G-TakeOff research project within the broader 6G industrial projects funded by the German Federal Ministry of Education and Research (BMBF) – see Deutsche Telekom, Nokia take lead roles in European 6G projects.  Ericsson is launching a €5.7m research and innovation consortium in Europe, called Deterministic6G, with which Orange is also involved, as well as several other members – see News brief: 6G R&D gathers pace in Europe.
Meanwhile, China plans to launch 6G by 2025 – way in advance of any standards which imply no interoperability! India has their Bharat 6G vision document with plans to launch a 6G research and development testbed.
In the UK, the government has invested £110m in 5G, 6G and telecom security research and development initiatives, in collaboration with BT, Cellnex, Virgin Media O2, Ericsson, Mavenir, Nokia, Parallel Wireless and Samsung, among others – see UK government pumps £110m into 5G, 6G R&D.
More recently, the UK Department for Science, Innovation and Technology (DSIT) announced that it plans to invest up to £100m into "a new long-term national mission to ensure that the UK is at the forefront of both adopting and developing 6G – the future of digital connectivity."
Elsewhere, Japanese telco NTT Docomo is also taking strides towards shaping the future of 6G, including issuing advice in the form of whitepaper reports in partnership with its South Korean peer SK Telecom (SKT).
While in India, Prime Minister Narendra Modi has recently set out a vision, dubbed Bharat 6G, that aims to put India on the global map of leaders in the 6G era – see India eyes global leadership role in 6G.
North American is also involved into the 6G R&D sector. US industry group The Next G Alliance has been active in depicting a 6G vision for North America, drawing up a roadmap of necessary steps to secure the region's leadership in wireless technology from the next decade onwards.
References:
Enable-6G launched to unlock the potential of Future 6G Networks
https://www.telecomtv.com/content/6g/telef-nica-joins-europe-s-latest-6g-r-d-effort-47305/
---