Global Network Resiliency
Intelsat and PCCW Global Combine Networks:
Satellite communications specialist Intelsat and Hong Kong based PCCW Global have announced a new collaboration to extend the reach, resiliency, and quick delivery of on-demand enterprise connectivity offerings.
The integration of Intelsat's FlexEnterprise global connectivity fabric with PCCW Global's Console Connect Software Defined Interconnection® platform enables organizations to deliver enterprise connectivity to locations around the globe while leveraging an easy-to-use platform underpinned by one of the world's largest private MPLS networks.
The combined solution addresses two key obstacles to delivering reliable, agile services across all of an enterprise's locations: limited local telecom infrastructure that can challenge traditional network deployments in developing or hard-to-reach places, and lengthy lead times typically associated with creating high-performance networks and services. The collaboration brings together FlexEnterprise's reach and reduced network deployment speed and Console Connect's real-time quoting, ordering and provisioning of high-performance connectivity.
Mr. Frederick Chui, Chief Commercial Officer, PCCW Global, said, "The collaboration with Intelsat brings together the latest innovations in fixed network and satellite network technologies to deliver more flexible enterprise connectivity solutions. By integrating Intelsat's FlexEnterprise solution with the Console Connect digital platform, our global customers can access satellite connected locations wherever they need to and effortlessly turn up services across all sites."
FlexEnterprise leverages the world's largest and most advanced integrated satellite fleet and ground infrastructure to enable service providers to integrate the reach and reliability of Intelsat services without the need to manage wholesale satellite capacity. The connectivity-as-a-service solution offers packaged service that makes it quicker and more cost-effective to add resiliency to existing sites and extend the reach of enterprise networks to even the most remote areas.
The Console Connect digital platform puts users in control of one of the world's largest MPLS and Tier 1 IP networks, providing them with private, on-demand connections between over 750 data centres across more than 50 countries worldwide. Console Connect is home to a growing ecosystem of cloud, SaaS, IX, IoT, carrier and enterprise partners, which are directly interconnected by the platform's private high-performance network, delivering higher levels of network performance, speed, and security. Through the platform's MeetingPlace feature, users can also directly order and provision partner services, such as remote peering, colocation and business applications, as well as access native services from Console Connect.
Mr. Brian Jakins, General Manager and Vice President of Networks, Intelsat, said, "Our Sales and Product teams work closely with the telecom ecosystem to make satellite services more relevant and easier to adopt for a broader set of customers. With the integration into the Console Connect platform, Intelsat is able to more easily meet customers anywhere on the PCCW Global network, while enterprises leverage the platform to extend applications and services to their most remote users and outposts."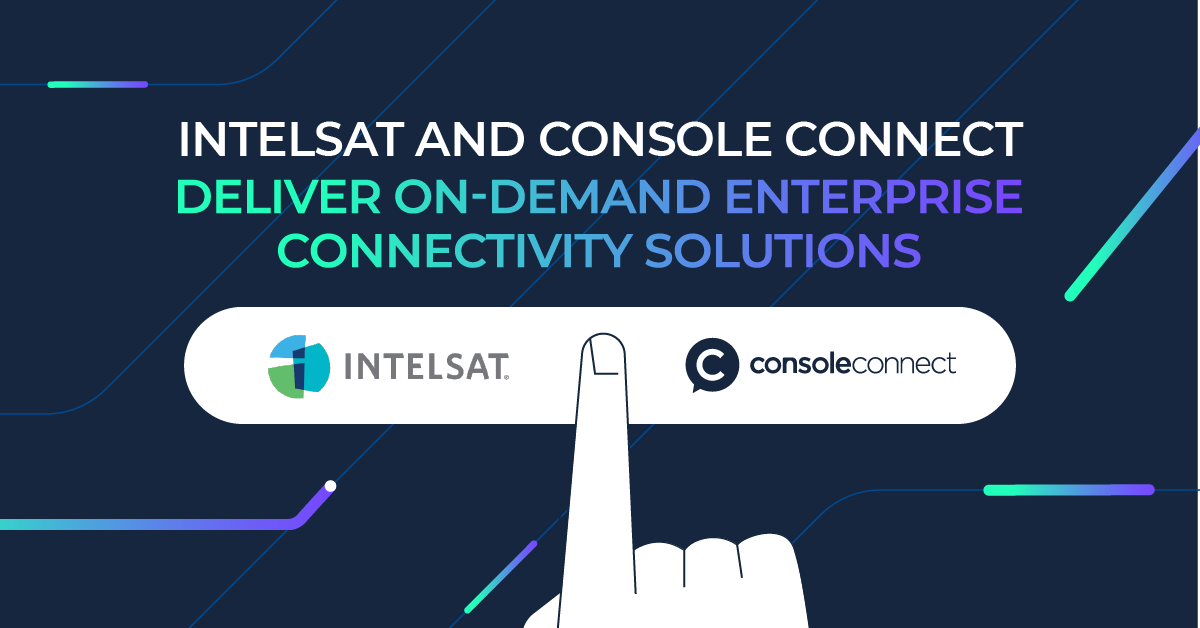 Intelsat's Global Network is First to Achieve MEF 3.0 Carrier Ethernet Certification for New Performance Tier:
Intelsat has become the first satellite operator to achieve MEF 3.0 Carrier Ethernet (CE) Certification for services delivered through its integrated space and global terrestrial network. Intelsat's achievement means that customers can dependably integrate Intelsat's global network solutions into their network solutions with assurance of performance and security. This also represents continued progress towards Intelsat's Unified Network vision to enable seamless, end-to-end orchestrated services, driven by our integration of 5G and other open standards.
"Intelsat's achievement of MEF 3.0 certification ensures that customers can rely on Intelsat to provide Ethernet services that meet the demands of enterprise, government and wholesale use cases with key performance indicators that define the industry standard for high-quality," said Lance Hassan, Director of Terrestrial Network Innovation at Intelsat. "This achievement also demonstrates Intelsat's leadership as a satellite communications company and global provider of network solutions.
MEF service definitions help telecom service providers accelerate product development and service implementations, with definitive measures to ensure consistency of the quality of the services they provide. As part of Intelsat's continued efforts to drive open standards development and adoption across the satellite industry, the company worked with MEF member companies to amend MEF 23 with a new Performance Tier (PT5) that defines new Class of Service performance objectives for satellite-based networks.
"Intelsat, in achieving our industry's first MEF 3.0 certification for GEO satellite-based Carrier Ethernet services, is adding a dimension to MEF's important work that will benefit users no matter where they stand on the globe," said Bob Mandeville, president and founder of Iometrix, MEF's testing partner for carrier ethernet certifications.
"Companies in the satellite community are crucially important in enabling accessibility of carrier ethernet services anywhere on the planet," said Kevin Vachon, chief operating officer, MEF. "Achieving MEF 3.0 certification facilitates interoperability with terrestrial networks and lays the groundwork to ultimately achieve service automation with MEF's Lifecycle Service Orchestration (LSO) framework and APIs. We congratulate Intelsat on their certification achievements."
Intelsat services are provided by the company's integrated satellite and terrestrial network. For more information and to check availability, click here.
References:
https://www.pccwglobal.com/company/news-and-events/news/intelsat-and-pccw-global-collaborate-to-deliver-on-demand-enterprise-connectivity-solutions/
https://www.intelsat.com/newsroom/intelsats-global-network-is-first-to-achieve-mef-3-0-carrier-ethernet-certification-for-new-performance-tier/
The International Telecommunications Union (
ITU)
on Monday launched the
Global Network Resiliency Platform
, to collect and share information on managing telecom networks around the world during the
Covid-19 pandemic
.
The UN agency said the platform is designed to help policymakers, regulators and industry stakeholders share best practices on ensuring networks remain fully functional in order to support health workers and other key sectors during the crisis.
"The new platform will assist governments and the private sector in ensuring that networks are kept resilient and telecommunication services are available to all", said ITU Secretary-General, Houlin Zhao.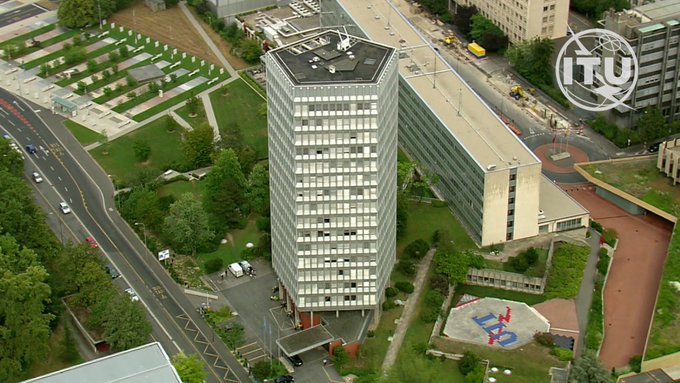 …………………………………………………………………………………………………….
Telecommunication networks have never before been as vital to "our health and safety, and to keep our economy and society working" as they are during the current crisis, where millions are being encouraged to stay put at home, the ITU chief maintained.
He has asked instructed his team to "leverage without any delay" the new platform in aid of existing networks "to help countries and industry cope with the increasing stress being put on global networks".
"At stake is our ability, as one human family, to give health workers everywhere, the tools they need to carry out their duties, to allow all those that can to work from home, to trade online, to ensure that hundreds of millions of children and young people keep up with their studies, and to keep in touch with loved ones, wherever they are", he detailed.
The Global Network Resiliency Platform will also share best practices and initiatives that have been put in place during the COVID-19 crisis to ensure that telecommunication services are available to the maximum extent possible.
The portal will collect relevant information and expertise on actions that telecommunication policymakers and others in the regulatory community can use to ensure that their networks serve their country's needs.
"This new ITU platform will provide countries struggling to find appropriate solutions to ensure their networks' resiliency with relevant and trustworthy information and expertise on how to cope with the stresses faced by their infrastructure", assured the agency chief.
"And because time is of the essence, it will give those countries that still have time to prepare an opportunity to learn from what is being done elsewhere – from emergency spectrum reassignments to guidelines for consumers on responsible use."
Serving initially as an informative tool, the portal will soon be expanded to provide an interactive and engaging platform for continuous sharing throughout the pandemic and beyond.
"The crisis we are in today calls for solidarity", he spelled out. "In these uncertain times, we should not forget all those around the world who still lack access to the Internet".
ITU has long promoted universal, reliable and affordable connectivity, and will continue to push on all these fronts and advocate until everyone is connected.
"I call on all ITU members, from the public and private sector alike, to come together to build the best platform we can so that information and communication technology can help defeat COVID-19 and make us safer, stronger and more connected," concluded the ITU Secretary-General.
………………………………………………………………………………………………..
Coronavirus Portal Updates:
Readers can find information and guidance on the outbreak of the novel coronavirus (2019-nCoV) from the UN, World Health Organization and UN agencies here.
References:
https://news.un.org/en/story/2020/03/1060052
https://www.itu.int/en/mediacentre/Pages/STMNT01-2020-global-platform-telecommunication-COVID-19.aspx
---