BT's chief executive said its broadband network is now an "unstoppable machine" that will ultimately "end in tears" for many of its fiber optic competitors. "There is only going to be one national network," Philip Jansen told the Financial Times. "Why do you need to have multiple providers?"  BT said on Thursday that its networking division Openreach had laid fiber to 9.6M premises, with 29% of people in those areas opting to move over to its fiber optic connectivity offering.
BT has long provided the main wholesale network in Britain, giving access to TalkTalk and Sky among other OTT players. BT is ploughing billions of pounds into its network, extending its fiber offerings to 25M premises by end of 2026.
Competitors to Openreach, backed by billions in private capital, are racing to lay full fiber across the UK before the incumbent gets there. They include Virgin Media O2 and more than 100 alternative networks known as "altnets."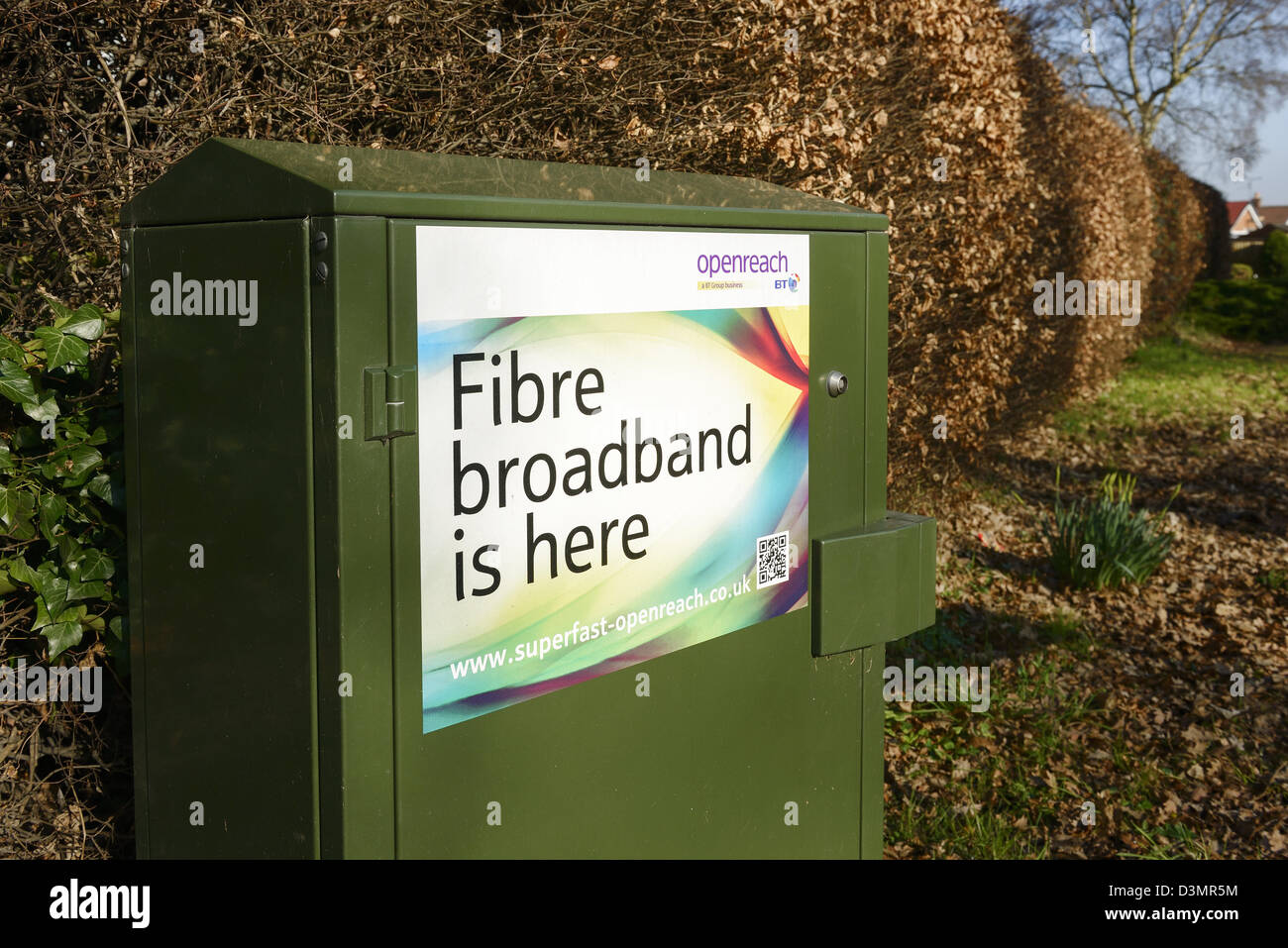 Virgin Media O2 is seeking to upgrade its network to fiber by 2028 and has formed a joint venture between its owners, Spain's Telefónica and Liberty Global, as well as infrastructure fund Infravia, to lay fiber to an additional 7M premises across the UK and offer wholesale access to other broadband providers. That's in areas not already covered by the existing Virgin Media network. Industry insiders say network operators need to sign up about 40% of customers in any given location where they are building to make their business viable.
"Building is irrelevant — it's how many people you've got on the network," Jansen said. "No one else has got a machine anywhere near ours. It's . . . unstoppable." He said that the market would probably shake out to be just a "couple of big players" as well as a smattering of specialist providers for things like rural areas and multi-occupancy buildings — a process that would "end in tears" for many of the other operators. Jansen added that while BT had been spending large amounts of cash this year to fund its build efforts, once the construction phase ends he hopes the company will generate "a lot more cash" and could increase the dividend offered to shareholders.
"BT was on the back foot five years ago, we're unquestionably on the front foot now," he added. "Investors who own the company need a return." BT maintained its full-year outlook on Thursday as it posted third-quarter revenue and earnings in line with analysts' expectations. Revenue fell 3% in the third quarter compared with the same period in the previous year, to £5.2bn, which it attributed in part to lower sales in its global division and a loss of income from BT Sport following the completion of a joint venture with Warner Bros Discovery.
In November BT announced that it would increase its cost-savings target by £500mn to £3bn by 2025 as it sought to mitigate higher energy and inflation costs. As part of the cost-cutting drive, Jansen said there would be fewer people working at BT over the next five years, although he refused to be drawn on numbers. BT has already reduced its net headcount by 2,000 over the past two years, despite significant recruitment at Openreach. It has pushed ahead with inflation-linked price rises in 2023 for the majority of its consumer and wholesale customers in spite of cross-party calls for telecoms companies to reverse the decision during a cost of living crisis. "Right now the [capital expenditure] has to be paid for somehow," Jansen said. "Hopefully inflation comes down and it won't be so painful for everyone."
References:
https://www.ft.com/content/031dcf72-dfaf-4e90-85d2-335ef703dbd1
https://www.reuters.com/business/media-telecom/virgin-media-o2-owners-build-wholesale-uk-fibre-network-2022-07-29/
Openreach on benefit of FTTP in UK; Full Fiber rollouts increasing
Super fast broadband boosts UK business; Calls to break up BT & sell Openreach
The roll out of super fast broadband in the UK has increased revenues for businesses and created jobs, says a report by the UK Department for Culture, Media and Sporttitled: "The Evaluation of the Economic Impact and Public Value of the Super fast Broadband Programme, covering 2012 to 2016."
"We've also recently introduced a raft of lower wholesale prices to help drive higher take-up of faster fiber services which will help to further fuel the boost to the UK economy," Openreach chief Clive Selley said.
"Our roll-out of superfast broadband across the UK has been the most challenging infrastructure project in a generation, but is one of our greatest successes," said digital minister Margot James. "We are reaching thousands more homes and businesses every week that can now reap the clear and tangible benefits that superfast broadband provides. We are helping to ensure the downfall of the digital divide."
Superfast broadband can be defined either as a service capable of delivering speeds above 24Mbps (the threshold used by DCMS) or 30Mbps (the threshold used by Ofcom). However, it should not be confused with full-fibre – also known as fibre-to-the-premises – broadband, which can generally deliver ultrafast speeds of over 100Mbps.
Superfast broadband is almost always delivered using fibre-to-the-cabinet (FTTC) technology, which uses fibre backhaul to street cabinets and copper cables to bridge the last mile between the cabinet and the premises.
About five million homes and businesses can now access a superfast service through BDUK, with take-up running at 45%, double the expected rate, which, as previously reported, has seen millions returned by Openreach to advance the programme further still.
Openreach CEO Clive Selley said: "It is great to see businesses across the UK reaping the benefits of faster broadband speeds and I am proud of the leading role that Openreach has played in helping to deliver the government's roll-out of superfast broadband – one of Britain's great engineering achievements.
"We have also recently introduced a raft of lower wholesale prices to help drive higher take-up of faster fibre services, which will help to further fuel the boost to the UK economy."
References:
https://www.bbc.com/news/business-45238452
https://www.gov.uk/government/news/need-for-speed-drives-superfast-broadband-boost-for-wales
………………………………………………………………………………………………………………………………………………………………
From the FT (see reference below):
Several large shareholders are pushing for a spin off of BT's Openreach, the regulated part of the former UK incumbent that owns and manages the national broadband infrastructure.  BT said: "Openreach is an important part of BT and there are no active plans to sell the business."
Ofcom, the UK telecoms regulator, looked as part of a long-running market review at whether the broadband market would be better served if Openreach were fully independent. BT agreed to a series of measures to improve the independence of Openreach, including establishing the business as a legally separate company, to appease its critics while maintaining ownership of the network.
---