BT has announced a new distribution partner agreement with OneWeb for LEO satellite network and connectivity services. The agreement covers BT's global footprint and supports the UK government's National Space Strategy.
OneWeb will provide LEO satellite communication services across BT Group's Global, Enterprise and Consumer divisions. The new agreement expands a MoU signed between the companies in July 2021. BT will test how LEO satellite technology can be integrated with its existing terrestrial capabilities to meet the communications needs of consumer and business customers. Once the network integration tests are completed successfully, BT expects to start live trials with customers in early-2022.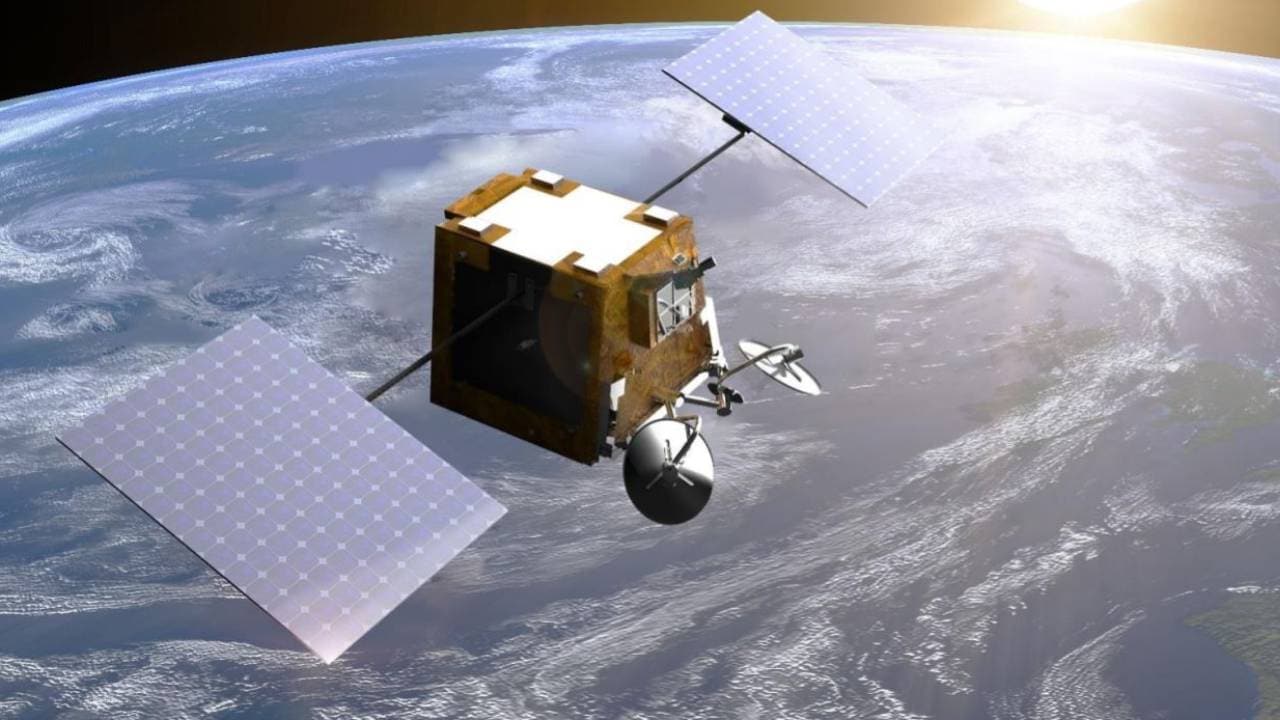 BT will test capabilities at its Bristol lab to show how LEO solutions can integrate with existing services. Due to the current capacity levels of OneWeb satellites, this will focus on the role of LEO as a supplementary, low latency backhaul solution to sites needing extra capacity or a back-up solution, as well as to provide business customers with improved resilience. Once the tests are complete, BT will start early adopter trials with UK and international customers. As the capacity of the OneWeb system expands, the future use cases could extend to include the use of satellite for IoT backhaul and fixed wireless access (FWA) in rural areas.
Business Secretary Kwasi Kwarteng said: "I am thrilled to see the UK at the forefront of this emerging technology thanks to the Government's investment in OneWeb – a crucial part of our plans to cement our status as a global science and technology superpower."
Digital Secretary Nadine Dorries said: "The agreement between OneWeb and BT will help bring fast and reliable global connectivity, from the Highlands to the Himalayas. I'm delighted these two British companies have joined forces to research the technological benefits of working together, and I look forward to exploring how this could play a role in our mission to put hard-to-reach areas in the digital fast lane."
Philip Jansen, Chief Executive of BT Group, said: "Space is an emerging and enormous digital opportunity, and this is an important step towards harnessing its potential for BT's customers across the globe. We will put OneWeb's technology through its paces in our UK labs with the goal of delivering live trials in early 2022. Delivered securely and at scale, satellite solutions will be an important part of our plans to expand connectivity throughout the UK and globally, and to further diversify the range of services we can offer our customers."
OneWeb's Chief Executive Officer Neil Masterson said: "BT has taken the lead in the recognition of LEO satellite's advantage.  We are delighted as this agreement with BT Group represents an important strategic partnership for OneWeb as we continue to make progress towards our operational launch. We are excited to be playing such a key role in improving the resilience of the overall telecom infrastructure in the UK. OneWeb's connectivity platform will help bridge the last digital divides across the country and enhance the nation's digital infrastructure."
OneWeb is expected to deliver global coverage by June 2022 through a constellation of 648 LEO satellites and is poised to deliver services from the North Pole to the 50th parallel, covering the entire United Kingdom, later this year. The new partnership supports BT's wider network ambition, set out in July this year, to deliver digital solutions across the entire UK by 2028, through a combination of an expanded network and 'on demand,' requestable solutions anywhere beyond. In building a converged, software-defined network, BT will leverage and integrate both terrestrial and non-terrestrial technologies to deliver on the goal of seamless, ubiquitous connectivity.
This agreement marks a clear path towards the first LEO solutions being available for customers within a year. As the next step, BT will test capabilities in its Bristol lab to demonstrate how they integrate with existing services. Current capacity levels within OneWeb satellites mean initial trials will focus on its role as a supplementary, low latency backhaul solution to sites where additional capacity or a back-up solution is required, and to deliver improved resilience for business customers. On successful completion, BT will begin early adopter trials for UK and international customers, expected early next year. As OneWeb grows their capacity, the list of future use cases could also widen, opening up the opportunity to explore the use of satellite for IoT backhaul and Fixed Wireless Access in rural areas.
The work with OneWeb shows the capabilities being developed by UK businesses in the pioneering area of space technology and follows the UK Government's recently published National Space Strategy, which recognizes the enormous strategic opportunities on offer. BT, which boasts a heritage of nearly 60 years in space and satellite communication innovation, continues to explore a diverse range of partners across all its services, including space, to ensure the latest and best connectivity solutions are available for customers.
*The deal encompasses BT's Enterprise, Consumer and Global units, serving UK and multinational organizations.
References:
https://www.prnewswire.com/news-releases/bt-secures-industry-first-global-partnership-with-oneweb-301413630.html
https://techblog.comsoc.org/2021/09/08/att-and-oneweb-satellite-access-for-business-in-remote-u-s-areas/
https://techblog.comsoc.org/2021/07/02/oneweb-launches-36-leo-satellites-254-in-orbit-funding-deals-uk-coverage-too/
https://techblog.comsoc.org/2021/04/27/oneweb-receives-investment-from-eutelsat-communications-leo-satellite-constellation-for-global-internet-service/
https://techblog.comsoc.org/2021/01/16/oneweb-secures-additional-funding-for-648-total-satellites-for-broadband-connectivity/
https://techblog.comsoc.org/2020/12/10/revitalized-oneweb-challenges-spacex-starlink-amazon-kuiper-for-broadband-satellite-service/
BT-owned mobile operator EE has launched a 5G test network in Canary Wharf, London ahead of a full commercial rollout next year.  As the cUK's largest mobile operator by subscribers, the launch by EE is a landmark moment in the UK's path to 5G.
Fotis Karonis, 5G Technology Lead at BT Group, said:
"This is the latest milestone in our 5G rollout – a live test of our 5G network, in a hugely busy 'hotspot', where we know there's going to be demand from customers for increased mobile capacity.

With constant upgrades to 4G, and laying the foundations for 5G, we're working to always be able to deliver what our customers need – both consumers and the vertical industries that will make the greatest use of 5G.

We were UK pioneers with 4G and today we saw the UK's first live connections on 5G – this is a huge step forward for our digital infrastructure."
EE announced it would be launching the 5G network back in June, promising it to be the UK's first proper test. Some expected mobile operator O2 to beat it after plans to launch its own test bed at the O2 Arena, but EE was first to market.
The current network covers Montgomery Square in Canary Wharf and was selected by EE for its high footfall and data usage. Some 150,000 people visit the square each day, providing a better test of how the network will perform in high traffic areas.
Mark Nallen, Head of Technology and Innovation at Canary Wharf Group, commented:
"Staying at the forefront of connectivity and new technologies is critical to our community, and that's why we're partnering with BT Group to support delivery of 5G.

The consumers who live and work here will benefit from being better connected, and the enterprises based here will have the chance to partner with BT Group to understand the full capabilities of 5G."
The equipment at the site will also be hooked up to a lab core network, which functions as  a replica of EE's commercial core network, and will link up to other test sites as and when they come online. Walling it off also means that it's possible to test 5G in whatever ways are necessary without having any impact on existing services.
Another testbed is set to launch in Shoreditch later this year, which will present different challenges to the Montgomery Square tests. Mainly because it isn't as 'clean' an area. Exactly when it will happen isn't clear yet.
EE is using network equipment by Huawei for its test; along with 3.4 GHz spectrum it won in regulator Ofcom's auction earlier this year.  The use of Huawei's equipment continues to be a controversial subject.
In Europe, Huawei is relatively welcome and its highly-regarded equipment used by many operators. Australia, however, recently took the decision to follow the U.S. in banning the Chinese vendor's equipment over national security concerns.
The U.S. and Australia are part of the 'Five Eyes' intelligence sharing partnership which also includes the UK, Canada, and New Zealand. The US is said to be pressuring its partners to follow suit.
Last month, Canadian security officials went on record to say the country has the necessary safeguards in place not to follow the bans of the US and Australia.  Canada is attempting to make the case to its partners that excluding telecoms equipment manufacturers leads to an increased security risk. If a specific vendor's equipment is compromised, it would represent a larger proportion of the network.
Rather than ban Huawei, the UK and Canada have both established labs where security officials test equipment for potential vulnerabilities.
Testing equipment rather than banning seems to be a more sensible approach. This week, India announced it would be testing Huawei 5G gear. Competition is good for prices and innovation, while bans would prevent companies such as EE from accessing potentially class-leading equipment.
References:
https://www.telecomstechnews.com/news/2018/oct/05/ee-uk-5g-network-test-launch/
http://www.gizmodo.co.uk/2018/10/ees-turned-on-its-5g-trial-in-the-canary-warf-area/
The roll out of super fast broadband in the UK has increased revenues for businesses and created jobs, says a report by the UK Department for Culture, Media and Sporttitled: "The Evaluation of the Economic Impact and Public Value of the Super fast Broadband Programme, covering 2012 to 2016."
"We've also recently introduced a raft of lower wholesale prices to help drive higher take-up of faster fiber services which will help to further fuel the boost to the UK economy," Openreach chief Clive Selley said.
"Our roll-out of superfast broadband across the UK has been the most challenging infrastructure project in a generation, but is one of our greatest successes," said digital minister Margot James. "We are reaching thousands more homes and businesses every week that can now reap the clear and tangible benefits that superfast broadband provides. We are helping to ensure the downfall of the digital divide."
Superfast broadband can be defined either as a service capable of delivering speeds above 24Mbps (the threshold used by DCMS) or 30Mbps (the threshold used by Ofcom). However, it should not be confused with full-fibre – also known as fibre-to-the-premises – broadband, which can generally deliver ultrafast speeds of over 100Mbps.
Superfast broadband is almost always delivered using fibre-to-the-cabinet (FTTC) technology, which uses fibre backhaul to street cabinets and copper cables to bridge the last mile between the cabinet and the premises.
About five million homes and businesses can now access a superfast service through BDUK, with take-up running at 45%, double the expected rate, which, as previously reported, has seen millions returned by Openreach to advance the programme further still.
Openreach CEO Clive Selley said: "It is great to see businesses across the UK reaping the benefits of faster broadband speeds and I am proud of the leading role that Openreach has played in helping to deliver the government's roll-out of superfast broadband – one of Britain's great engineering achievements.
"We have also recently introduced a raft of lower wholesale prices to help drive higher take-up of faster fibre services, which will help to further fuel the boost to the UK economy."
References:
https://www.bbc.com/news/business-45238452
https://www.gov.uk/government/news/need-for-speed-drives-superfast-broadband-boost-for-wales
………………………………………………………………………………………………………………………………………………………………
From the FT (see reference below):
Several large shareholders are pushing for a spin off of BT's Openreach, the regulated part of the former UK incumbent that owns and manages the national broadband infrastructure.  BT said: "Openreach is an important part of BT and there are no active plans to sell the business."
Ofcom, the UK telecoms regulator, looked as part of a long-running market review at whether the broadband market would be better served if Openreach were fully independent. BT agreed to a series of measures to improve the independence of Openreach, including establishing the business as a legally separate company, to appease its critics while maintaining ownership of the network.
---