AT&T has announced it is introducing a drone-based 5G network.  The drones, named 5G Flying COWs (Cell on Wings), are the first of their kind to provide 5G network speeds, although similar technology has been used for years to provide LTE coverage.
According to Ethan Hunt, AT&T Unmanned Aircraft Systems principal program manager, the Flying Cows can transmit strong coverage up to approximately 10 sq miles (16 sq km).
"We had intermittent, weak LTE signal at the flight location before we launched the 5G Flying COW," he said of the test flight in Missouri that happened in April.
Image Credit:  AT&T
In other words, those in the area attempting to stream video could have found they suddenly had access to 5G speeds where they previously did not.
That means, customers with a capable 5G phone in the area could have gone from no service to super-fast wireless connections in seconds. In the future, this could help first responders in a search and rescue mission.
"Drones may use 5G for command and control or to stream video, but the AT&T 5G Flying COW® is the only drone that provides a 5G network," Ethan said.
Getting 5G into remote areas is notoriously difficult. Dependent on very densely deployed small cells, 5G coverage outside towns is expensive; infrastructure needs are immense and its reach is limited to devices in close proximity of towers. Flying COWs could provide a solution to this issue, and could also be a huge help to first responders in search and rescue missions.
AT&T has been using this technology for years to provide LTE coverage to customers during big events, such as this year's Super Bowl and disasters. While other companies may use 5G signals to communicate with drones, the Flying COW will act as a cell site actually located on a drone.
Art Pregler, Unmanned Aircraft Systems program director at AT&T, said of the project: "We are currently working through many exciting technical challenges to expand the capabilities of our Flying COWs. We're working to autonomously fly without tethers for months without landing, using solar power to provide secure, reliable, and fast 5G connectivity to large numbers of users over wide geographic areas. This solution may one day help bring broadband connectivity to rural and other underserved communities across the US and elsewhere."
"Our focus within the drone world is connectivity. All of our drone solutions have that focus," said Art  "5G brings a lot of new capability to the table. We can connect a lot larger number of devices with 5G. When we put that up, we can share with a larger population."
That, in turn, can lead to a more seamless experience, better network performance and an overall better experience.   "It's enabling a lot more solutions, including human-to-machine interface that are now capable that wasn't previously possible," Pregler said.
………………………………………………………………………………………………
This launch is just one of several ground-breaking AT&T drone projects in the works right now.
Beyond Visual Line of Sight (BVLOS) flight operations, GEOCAST air operations

The Drone team is testing BVLOS – which would allow the pilot to operate a drone from a completely different location. We currently have an AT&T-patented flight control system that allows our operators and our tethered Flying COWs® to be separated by thousands of miles.  In this sense, we can already operate our tethered Flying COWs® BVLOS.  We are also working on a next phase to launch untethered Flying COWs® from the operator's location to fly many miles away to provide 5G connectivity at BVLOS locations.

RoboDogs

We are building a litter of "RoboDogs" that can be used for a number of situations, from search and rescue to bomb disablement. Our teams are constantly working to improve connectivity for these devices, including outfitting them with 5G technology.
………………………………………………………………………………………………………………………………………………..
References:
https://about.att.com/story/2022/5G-drone-program.html
https://www.datacenterdynamics.com/en/news/att-introduces-drone-transmitted-5g-network/
AT&T CFO sees inflation as main threat, but profits and margins to expand in 2nd half 2022
Orange Poland is researching the possibilities for using 5G technology for the management of drones. These activities are being done by its R&D unit – the 5G Lab.  Almost 200,000 drone users are currently registered in the country.  Latvian operator LMT is also doing research on the same topic. However, Verizon has notified customers that it is closing down Skyward – its drone software company.
[Skyward, founded in 2012 and purchased by Verizon in 2017, specialized in drone management, providing a software platform, drone hardware, and training for customers interested in integrating drones within their own operations. At the time of purchase, Verizon hoped that Skyward's platform would provide a focal point for all their drone-related activities.]
……………………………………………………………………………………………………………………………………………..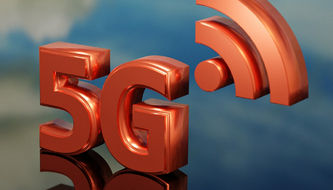 Separately, Polish telecommunications regulator UKE issued 119 decisions clearing testing of 5G technology on the 700 MHz, 800 MHz, 3.5 GHz and 26 GHz bands in 2021, reports Telko.in.
Orange Poland and P4 (Play) tested 5G the most. The tests were mainly carried out on the 3.5 GHz band in major cities, such as Warsaw and Lodz, and Play also tested 5G on the 26 GHz band in Torun.
Qualcomm Technologies, Inc. is showing off what is says is the world's first drone platform and reference design to offer both 5G and AI-capabilities, the Qualcomm Flight RB5 5G Platform.
The company says the drone reference design helps accelerate development for commercial, enterprise, and industrial drones, and unleashes innovative possibilities for industries looking to adopt drone solutions and realize the benefits of the intelligent edge.   5G connectivity — including mmWave and sub-6 GHz bands — and WiFi 6. The chip-maker says the networking tech can help support drone-to-drone communications and drone swarms. Both use cases are being explored across industries, from delivering and transporting goods to aerial light displays to military warfare.
The drone model below is includes an embedded Qualcomm® QRB5165 processor and a Qualcomm Spectra 480 Image Signal Processor that can capture 200 megapixel photos and 8K video at 30 FPS. In addition, the drone can record in 4K at 120 FPS with support for HDR.
Image Credit: Qualcomm
………………………………………………………………………………………………..
The company says that the Qualcomm Flight RB5 5G Platform brings cutting-edge capabilities to the drone industry by condensing multiple complex technologies into one tightly integrated drone system to support evolving applications and new use cases in sectors including film and entertainment, security and emergency response, delivery, defense, inspection, and mapping.
At its core, the Flight RB5 5G platform uses the QRB5165 processor and Kryo 585 CPU and Adreno 650 GPU, based on the Snapdragon 865 CPU. The AI enhancements come by way of the Hexagon Tensor Accelerator in the Hexagon 698 DSP. Third-parties that use the platform will also get access to a trio of software development kits for neural processing, computer vision and multimedia applications.
The Qualcomm Flight RB5 5G Platform's high-performance and heterogeneous computing at ultra-low power consumption provides power efficient inferencing at the edge for AI and Machine Learning (ML) enabling fully autonomous drones.  Breakthrough camera capabilities deliver premium image capabilities and performance. With 5G and Wi-Fi 6 connectivity, this platform enhances critical flying abilities beyond visual line-of-sight (BVLOS) to support safer, more reliable flight. In addition, safety controls alone can no longer assure industrial and commercial drone safety, especially when scaling to Beyond Visual Line of Sight operations. The Qualcomm Flight RB5 5G Platform is equipped with a Qualcomm® Secure Processing Unit to support modern drone demands for cybersecurity protections as a key enabler of data-protection and safety requirements.
Qualcomm Technologies is working with Verizon to complete network testing of the Qualcomm Flight RB5 5G Platform for the Verizon 5G network, and expects the platform, which is 5G mmWave capable, will be offered via the Verizon Thingspace Marketplace.
The Qualcomm Flight RB5 5G drone reference design is available for pre-sale now through ModalAI. The Qualcomm Flight RB5 5G development kit is expected to be available in Q4 of 2021. For more information on the platform, including technical features, please visit the product details page here.
Backgrounder:
Qualcomm first got involved in drones in 2015, then ventured into robotics in 2019. Last year it combined the two technologies in its RB5 platform. Chad Sweet's ModalAI, which in 2018 spun out of Qualcomm, will manufacture and distribute the drone platform, and says the first development kits will ship in the last three months of this year.
Qualcomm, which already commands a huge lead in the 4G/5G smartphone industry, is hoping its Snapdragon chipsets can be the silicon that pushes 5G into a wider range of other devices.  The company has made a series of drone platforms since its first, Qualcomm Flight, in 2018.
…………………………………………………………………………………………
Global carriers and IoT ecosystem leaders showcase validation and support for Qualcomm Technologies latest drone solution:   
Asia Pacific Telecom
"As the leader in innovative telecom services in Taiwan, Asia Pacific Telecom Co., Ltd (APT) is excited to work with one of our most important strategic collaborators, Qualcomm Technologies on the support of 5G and AI-enabled drones. APT provides 5G and application integration services to advance the performance of robots and drones in different perspectives. We truly believe that 5G capabilities built into the platform will enable new autonomous drone experiences," said Mr. Shang-Chen Kao, chief technology officer, network and technology center, Asia Pacific Telecom.
AT&T
"Many of the anticipated benefits of drones will be further accelerated and strengthened with 5G, including delivery, inspections, and search and rescue, which will require a highly secure and reliable connection. We are excited to see Qualcomm Technologies continue to innovate with their latest announcement on a platform for 5G drones," said Kevin Hetrick, vice-president, access construction and engineering, AT&T.
China Unicom  
"The 5G-enabled digital era has brought wider boundaries for every industry and China Unicom is committed to pushing the boundaries of the traditional communications ecosystem and working together with the industrial chain to realize mutual complementarity. As one of our important collaborators, Qualcomm Technologies has been working with China Unicom to drive integration of 5G and IoT into vertical use cases and provide products such as 5G modules and 5G industrial gateways for automation and robotics use cases, with focused areas including industrial equipment, iron and steel manufacturing, transportation and port, mining and energy, and healthcare," said Li Kai, chief product officer, IoT division, China Unicom Digital Technology Company Limited. "We believe the announcement of the Qualcomm Flight RB5 5G Platform will benefit more use cases. China Unicom is looking forward to deepening collaborations with Qualcomm Technologies in IoT and jointly creating a new blueprint for 5G in the future."
Everguard.ai
"Use of drones to capture imagery for construction site topographic mapping, construction progress tracking, security surveillance and equipment tracking in combination with IoT sensors that are deployed on construction sites are revolutionizing how construction projects are delivered! 5G enabled data from drones can be leveraged to unleash the power of artificial intelligence and machine learning algorithms yielding massive improvements in the safety, efficiency and productivity of construction projects," said Sandeep Pandya, chief executive officer, Everguard.ai.
FlightOps
"By working with Qualcomm Technologies, we have seamlessly installed  the FlightOps onboard software on the Qualcomm Flight RB5 5G Platform, allowing for unparalleled performance, compute power, low energy footprint, high quality video processing and high speed 5G connectivity to achieve high levels of autonomy and mission scalability," said Shay Levy, chief executive officer, FlightOps.
Juganu
"Qualcomm Technologies has been a leader of breakthrough technologies for years and their announcement of the world's first 5G, AI-enabled drone platform – the Qualcomm Flight RB5 5G Platform – is the latest example of their continued innovation. We at Juganu are excited to work with Qualcomm Technologies as they continue to push the boundaries of technology and look forward to using these technologies to innovate across our own smart technology quickly, safely and securely," said chief strategy officer, Eran Efrati, Juganu.
KT Corporation
"KT is excited to see Qualcomm Technologies bringing cutting-edge 5G drone technology based on the Qualcomm Flight RB5 5G Platform. We're leveraging our deep expertise in translating diverse services and use cases into reality across vertical industries," said Byungkyun Kim, head of device business unit, KT. "We expect Qualcomm Technologies will expand the 5G–based drone industry and pave a way to the development of the drones based on the Qualcomm Flight RB5 5G Platform."
LG Uplus
"Qualcomm Technologies' launch of the Qualcomm Flight RB5 5G Platform has great significance to the drone ecosystem as the integration of drones with 5G communication and AI technology can maximize drone usability and convenience," said Youngseo Jeon, B2B service development director, LG Uplus. "We are expecting U+ smart drone service which contains telecommunication, control, and video will combine with the Qualcomm Flight RB5 5G Platform and play a key role across diverse drone industry fields."
MITRE
"The reliability, availability, and low latency of 5G enable previously unavailable command and control of UAS, solving critical UAS safety considerations and enabling operation beyond visual line of sight (BVLOS). With this connectivity and the added benefit of moving intelligence to the edge, we are now beginning to realize real solutions with significant impact on business and our everyday lives," said Rakesh Kushwaha, managing director, MITRE Engenuity Open Generation. "The Qualcomm Flight RB5 5G Platform brings advanced intelligence to autonomous decisions, enabling detect and avoid (DAA) even beyond network connectivity. It is a game changer. We are looking forward to having Qualcomm Technologies participate in the MITRE Engenuity Open Generation."
ModalAI
"ModalAI accelerates autonomy by providing innovators with robot and drone perception and communications systems. Since our founding, we have committed to enabling aerial and ground robot manufacturers with capabilities that can excel a broad set of industries. We are thrilled to collaborate with Qualcomm Technologies to bring the first purpose-built 5G drone that opens cutting-edge computing to a broad set of integrators who can build their applications that take advantage of the coming aerial 5G wave," said Chad Sweet, chief executive officer, co-founder, ModalAI.
Taiwan Mobile
"We are glad to see Qualcomm Technologies innovate on the 5G drone application continuously, including enterprise-related solutions. Taiwan Mobile offers "real 5G" services with safer and faster advantages to support creative development, and get together with Open Possible," said Mr. C. H. Wu, vice president, chief enterprise business officer, Taiwan Mobile.
TDK
"TDK is extremely excited to join with Qualcomm Technologies on such a state-of-the-art drone platform," said Peter Hartwell, chief technology officer, InvenSense, a TDK Group Company.  "TDK has a multi-technology focus on Robotics across a robust product portfolio – much of which can be found on the Qualcomm Flight RB5 5G Platform and TDK Mezzanine platforms.  Our decision to collaborate with Qualcomm Technologies to utilize breakthrough sensor technology alongside the Qualcomm Flight RB5 5G Platform, which I believe to be most innovative drone reference design in the world."
Veea
"Many of the anticipated benefits of drones will be further accelerated and strengthened with 5G, including monitoring critical infrastructure, crowd management, and emergency response which includes detection, containment and extinguishing of wildfires, reporting on crop health, monitoring of livestock and irrigation systems at large acreage farms, and much more. The large majority of these use cases require a highly secure and reliable connection that can be more readily supported with 5G connections. We are excited to see Qualcomm Technologies continuing to push the boundaries of innovation with their latest announcement on the Qualcomm Flight RB5 5G Platform and we at Veea are looking forward to using these technologies to innovate across our deployments of hybrid edge-cloud solutions such as at large farms, wildlife parks, stadiums, smart cities, large construction sites and similar projects," said Allen Salmasi, chief executive officer, Veea.
Verizon Skyward
"The Qualcomm Flight RB5 5G Platform provides a robust hardware platform that can be certified for the Verizon 5G network, offering the ecosystem of drone developers a simple path to get connected. That means drones built with the Qualcomm Flight RB5 5G Platform can leverage the massive capacity of Verizon 5G Ultra-Wideband to navigate the National Airspace System in safer and more productive ways than ever before," said Eric T. Ringer, co-founder, chief of staff, Skyward, a Verizon company.
Zyter
"Many of the anticipated benefits of drones will be further accelerated and strengthened with 5G, which provides a high bandwidth connection that is secure and reliable," said Sanjay Govil, founder and chief executive officer, Zyter, Inc. "We are excited to begin leveraging and integrating the Qualcomm Flight RB5 5G Platform for 5G drones into our own SmartSpaces™ IoT solutions for smart campuses and cities, smart construction, and other applications."
About Qualcomm (from the company):
Qualcomm is the world's leading wireless technology innovator and the driving force behind the development, launch, and expansion of 5G. When we connected the phone to the internet, the mobile revolution was born. Today, our foundational technologies enable the mobile ecosystem and are found in every 3G, 4G and 5G smartphone. We bring the benefits of mobile to new industries, including automotive, the internet of things, and computing, and are leading the way to a world where everything and everyone can communicate and interact seamlessly.
Qualcomm Incorporated includes the company's intellectual property licensing business, QTL, and the vast majority of their patent portfolio. Qualcomm Technologies, Inc., a subsidiary of Qualcomm Incorporated, operates, along with its subsidiaries, substantially all of our engineering, research and development functions, and substantially all of our products and services businesses, including the QCT semiconductor business.
…………………………………………………………………………………
References:
https://www.qualcomm.com/news/releases/2021/08/17/qualcomm-unleashes-new-era-autonomous-drone-capabilities-worlds-first-5g
https://www.engadget.com/qualcomm-5g-drone-120012805.html
https://www.lightreading.com/aiautomation/qualcomm-unleashes-first-5g-ai-drone-on-world/d/d-id/771573?
---