Hindustan Times: Although India telco competitors Reliance Jio and Airtel have launched and made fully operational their 5G services in several regions, the Aditya Birla Group and Vodafone Group collaboration telco is yet to announce the launch of next generation service. However, Kumar Mangalam Birla, chairman of the Aditya Birla Group, indicated that the Vi will soon launch 5G services.  Speaking on the side-lines of the AIMA Awards to CNBC -TV18, Birla said, "5G rollout will begin soon." He did not, however, provide a specific launch date.
Kumar Mangalam Birla is chairman of Aditya Birla Group.(YouTube/@IIT Bombay Official Channel)
Vi is now lagging far behind in the race to 5G with being the only private telecom operator to not have this next-gen services. In October of last year, Bharti Airtel launched its Airtel 5G Plus service in select areas. Reliance Jio, its competitor, is also offering Jio True 5G in multiple locations. The state-owned telecom operator BSNL is also planning to launch 5G by this August.
Vodafone Idea has been losing subscribers. The debt-ridden telco lost 2.47 million subscribers in December 2022.  During the same period, Mukesh Ambani-led Reliance Jio gained 1.7 million subscribers, followed by Airtel, which gained 1.52 million subscribers, reported Business Insider.
Airtel, like its rival Reliance Jio, is offering 5G services at the same tariff levels as 4G, luring users away from competitors, primarily Vodafone Idea. According to data from the Telecom Regulatory Authority of India, the number of porting requests increased over the last year to more than 12 million in November.
References:
https://www.hindustantimes.com/technology/when-will-vodafone-idea-launch-5g-service-kumar-mangalam-birla-hints-101681627265852.html
Bharti Airtel to launch 5G services in India this August; Reliance Jio to follow
…………………………………………………………………………………………………………………………………………………………………………………………………………………………………
Vodafone Idea earlier this month awarded a fresh optical transmission equipment network order worth around Rs 230 crore to Chinese company ZTE for Gujarat, Maharashtra, and Madhya Pradesh-Chhattisgarh. The telco is upgrading its network, and for a fresh network deployment or upgrade and maintenance, telcos have to take approval from the National Security Council Secretariat (NSCS) and provide information regarding vendors and their technology. Notably, ZTE hasn't been given the trusted sources approval by the NSCS (India's National Security Council), said an ET report.  Vodafone Idea's optical transmission network has deployments from both Huawei and ZTE across all telecom circles.
Airtel, another Indian telecom operator, had last year awarded a telecom infrastructure expansion contract worth Rs 150 crore to Huawei. Under the deal, Huawei upgraded and expanded Airtel's National Long Distance (NLD) network. Airtel awarded a similar contract to Huawei worth Rs 300 crore in 2021. Both these contracts were given to Huawei despite the latter not having the trusted sources approval.
Aayush Bhatnagar, SVP, of Reliance Jio said in a Linkedin post Friday:
Jio has successfully performed trials of Connected Robotics over its indigenously developed 5G RAN and 5G SA core network.  This underlines the true potential of 5G Standalone networks in realizing real-life industrial use cases.

Jio 5G Robotics have implemented a wide canvas of services – from heavy lifting and logistics at manufacturing warehouses, to healthcare robots assisting medical staff – from remote ultrasound enablement to industrial automation robots.

This development opens up exciting possibilities for value creation in Industry 4.0, with direct relevance to businesses and the economy.
Jio's Bhatnagar has said India's top telco has undertaken use case trials such as Voice and Messaging over 5G NR (VoNR) using its own home grown 5G RAN and Core network, which it plans to export or license once its 5G technology is tested and deployed throughout India.  Of course, that can't happen till after the repeatedly delayed 5G spectrum auction (now scheduled for April or May 2022 if not delayed yet again).
Earlier this month, Jio reported it successfully trialed connected drones on its indigenous 5G network, the telco's senior vice president Aayush Bhatnagar said.  The trial involved a precision command and control of drones over 5G using a fleet management system running in the Cloud to perform tasks such as image recognition, track-and-trace, discrete payload pickup, and delivery, drone route sorties, video imagery, real-time drone control, and other applications, the executive added.
"5G-connected drones will enable future use cases across industries and enterprises," Bhatnagar said.  "At Jio, we have taken another major stride in "Making 5G real" – beyond speed tests and demos. Jio has successfully conducted trials of connected drones on its indigenous 5G network," Bhatnagar said in a Linkedin post.
Jio has not disclosed all the other companies are helping to design, develop and test their indigenous 5G RAN and Core network. In July, Intel said that it is helping Reliance Jio make the transition from 4G to 5G as part of their 5G infrastructure deal. Intel and Jio are collaborating in the areas of 5G radio, core, cloud, edge and artificial intelligence.
"…our collaboration spans those areas, and it's co-innovation. So, we have got our engineering and business unit teams working closely with Reliance Jio in those areas. And we are committed towards helping customers and partners like Reliance Jio to make the transition from 4G to 5G," Prakash Mallya, vice president and Managing Director of sales, marketing and communications group at Intel told Economic Times.
Intel's investment arm, Intel Capital, had in 2020 invested Rs 1,894.50 crore to buy a 0.39% equity stake in Jio Platforms.
While speaking at Reliance Industries Ltd's 44th AGM, RIL Chairman Mukesh Ambani said that:
"Jio's engineers have developed a 100 per cent home-grown and comprehensive 5G solution that is fully cloud native, software defined, and digitally managed. Jio's 'Made in India' solution is complete and globally competitive."
Ambani also said that his company has achieved 1Gbps download speed on its 5G trial network.
As for Jio's 5G competitors:
Bharti Airtel previously said that it was collaborating with global consulting firm Accenture, along with Amazon Web Service (AWS), Cisco, Ericsson, Google Cloud, Nokia, Tata Consultancy, and unnamed others to demonstrate enterprise-grade use cases using high-speed, low-latency 5G networks.
Airtel has been working on the 5 G-based solutions with Apollo Hospitals, Flipkart, and other manufacturing companies.
Vodafone Idea (VI) has partnered with Nokia and Ericsson to work on several 5 G-powered applications, including enhanced mobile broadband (emBB), ultra-reliable low latency communications (uRLLC), multi-access edge computing (MEC), and AR/VR.
5G trials began earlier this year in May and in June:
Jio 

reported 

achieving speeds over 1Gbps during the trial.

Airtel also 

reported 

achieving over 1Gbps peak speed during its 5G network trial.

VI

claims 

to achieve a peak 5G speed of 3.7Gbps on the mmWave spectrum during the network trials in Pune.
Last month, India's Department of Telecom (DoT) granted a six-month extension for 5G trials in India to telecom operators, including Jio, Airtel, and VI, upon their request. The telecom operators are currently conducting 5G trials in various parts of the country and have achieved tremendous results. However, the extension means that the 5G spectrum auction won't happen anytime soon. So any 5G commercial launch is still a long way off in India.
https://www.linkedin.com/feed/update/urn:li:activity:6879954283375267840/
After much delay, India's 4G spectrum auction has ended in just two days, raising Indian Rupee (INR) 778 billion (US $10.6 billion) for the government. The auction was held on March 1st and 2nd by India's Department of Telecommunications.  The airwaves acquired will help India's telecom network operators add 4G capacity and get ready for 5G.
India auctioned spectrum in the 700 MHz, 800 MHz, 900 MHz, 1800 MHz, 2100 MHz, 2300 MHz and 2500 MHz frequency bands. However, the 700MHz spectrum remained unsold because of the high reserve price.
India telecom network operators Reliance Jio, Bharti Airtel, and Vodafone Idea won spectrum in the government's latest auction.
India's largest telco, Reliance Jio announced it has acquired the right to use spectrum in all 22 circles across India in the auction. The upstart network operator secured spectrum in the 800 MHz, 1800 MHz and 2300 MHz frequency bands, which increases Jio's spectrum footprint by 55 percent to 1,717 MHz.
Jio will pay INR 571.23 billion for the right to use this spectrum for a period of 20 years. Payments can be made over a period of 18 years (2-year moratorium plus 16-year repayment period), with interest at 7.3 percent per year.
Reliance Jio now claims to have the highest amount of sub-GHz spectrum with 2×10 MHz contiguous spectrum in most circles. It also has at least 2×10 MHz in the 1800 MHz band and 40 MHz in the 2300 MHz band in each of the 22 circles. The operator also reports it has achieved complete spectrum derisking, with average life of owned spectrum of 15.5 years. Reliance Jio will acquire the spectrum with an effective cost of INR 608 million per MHz. Jio also says the acquired spectrum can be used for provision of 5G services.
"The acquired spectrum can be utilized for transition to 5G services at the appropriate time, where Jio has developed its own 5G stack," says the Jio press release.
India's second-largest network service provider, Bharti Airtel acquired 355.45 MHz of spectrum across sub-GHz, mid-band and 2300 MHz bands for a total price of INR 186.99 billion. Airtel will use this spectrum to upgrade its deep indoor and in-building coverage in urban towns. In addition, this spectrum will also help improve its coverage in villages by offering the superior Airtel experience to an additional 90 million customers in India. Airtel also plans to use this spectrum to deliver 5G services in future.
An Airtel statement mentioned that the "the reserve pricing of these bands [700MHz and 3.5GHz] must be addressed on priority in future. This will help the nation to benefit from the digital dividend that will inevitably arise out of this."
"Airtel has now secured pan-India footprint of sub GHz spectrum that will help improve its deep indoor and in building coverage in every urban town," as per the company's statement.
Vodafone Idea entered this spectrum auction "holding the largest quantum of spectrum with a very small fraction, which was administratively allocated and used for GSM services, coming up for renewal".
As a result, Vodafone Idea acquired spectrum in only five circles for INR 19.93 billion. The operator said it has used this opportunity to optimize spectrum holdings post-merger to create further efficiencies in a few circles. Vodafone Idea expects the spectrum it has acquired in five circles to help it enhance its 4G coverage and capacity.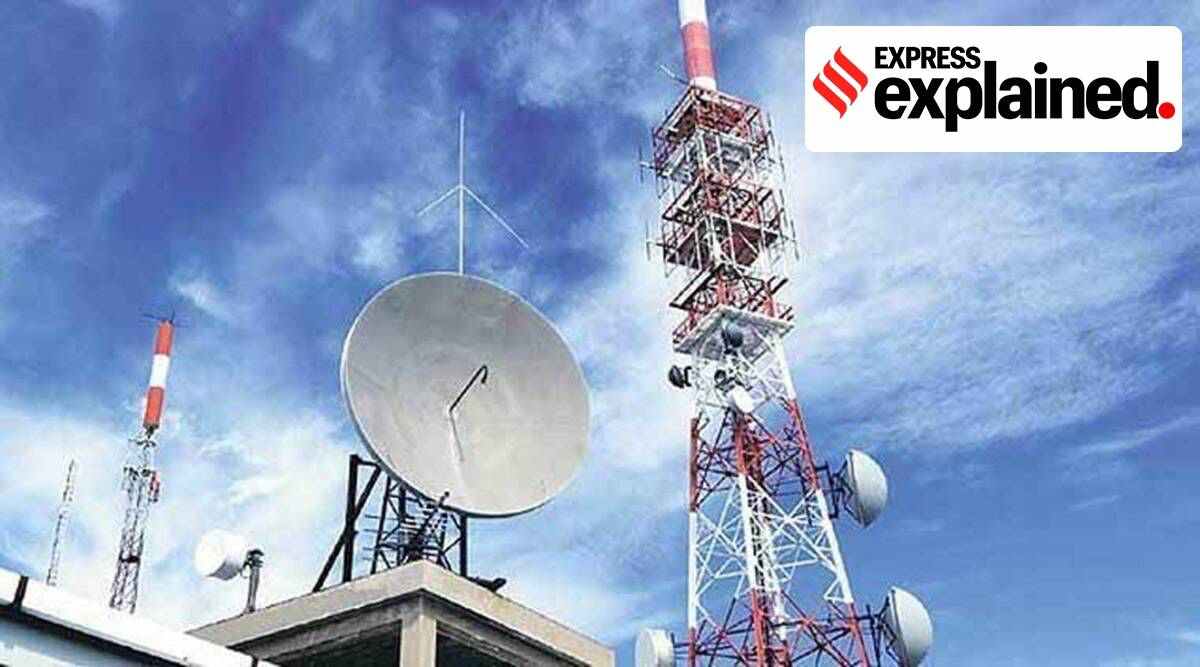 India's just completed spectrum auction does not contain any airwaves for 5G
……………………………………………………………………………………………
Reliance Jio's decision to be the biggest spenders at the auction comes shortly after its holding company, Jio Platforms, reported ₹22,858 crore in revenue during the quarter to December, which was a 30% improvement from the year prior.
Last year, Jio Platforms sold a third of itself to others for ₹152,056 crore. Buyers included Google, Facebook, Silver Lake, Vista Equity Partners, General Atlantic, KKR, Mubadala, ADIA, TPG, L Catterton, PIF, Intel Capital, and Qualcomm Ventures.
References:
https://www.bloombergquint.com/business/india-sells-spectrum-worth-rs-77000-crore-as-operators-add-4g-capacity-focus-on-5g
https://www.telecompaper.com/news/india-completes-spectrum-auction-raises-inr-778-billion–1374417
---