Hindustan Times: Although India telco competitors Reliance Jio and Airtel have launched and made fully operational their 5G services in several regions, the Aditya Birla Group and Vodafone Group collaboration telco is yet to announce the launch of next generation service. However, Kumar Mangalam Birla, chairman of the Aditya Birla Group, indicated that the Vi will soon launch 5G services.  Speaking on the side-lines of the AIMA Awards to CNBC -TV18, Birla said, "5G rollout will begin soon." He did not, however, provide a specific launch date.
Kumar Mangalam Birla is chairman of Aditya Birla Group.(YouTube/@IIT Bombay Official Channel)
Vi is now lagging far behind in the race to 5G with being the only private telecom operator to not have this next-gen services. In October of last year, Bharti Airtel launched its Airtel 5G Plus service in select areas. Reliance Jio, its competitor, is also offering Jio True 5G in multiple locations. The state-owned telecom operator BSNL is also planning to launch 5G by this August.
Vodafone Idea has been losing subscribers. The debt-ridden telco lost 2.47 million subscribers in December 2022.  During the same period, Mukesh Ambani-led Reliance Jio gained 1.7 million subscribers, followed by Airtel, which gained 1.52 million subscribers, reported Business Insider.
Airtel, like its rival Reliance Jio, is offering 5G services at the same tariff levels as 4G, luring users away from competitors, primarily Vodafone Idea. According to data from the Telecom Regulatory Authority of India, the number of porting requests increased over the last year to more than 12 million in November.
References:
https://www.hindustantimes.com/technology/when-will-vodafone-idea-launch-5g-service-kumar-mangalam-birla-hints-101681627265852.html
Bharti Airtel to launch 5G services in India this August; Reliance Jio to follow
…………………………………………………………………………………………………………………………………………………………………………………………………………………………………
Vodafone Idea earlier this month awarded a fresh optical transmission equipment network order worth around Rs 230 crore to Chinese company ZTE for Gujarat, Maharashtra, and Madhya Pradesh-Chhattisgarh. The telco is upgrading its network, and for a fresh network deployment or upgrade and maintenance, telcos have to take approval from the National Security Council Secretariat (NSCS) and provide information regarding vendors and their technology. Notably, ZTE hasn't been given the trusted sources approval by the NSCS (India's National Security Council), said an ET report.  Vodafone Idea's optical transmission network has deployments from both Huawei and ZTE across all telecom circles.
Airtel, another Indian telecom operator, had last year awarded a telecom infrastructure expansion contract worth Rs 150 crore to Huawei. Under the deal, Huawei upgraded and expanded Airtel's National Long Distance (NLD) network. Airtel awarded a similar contract to Huawei worth Rs 300 crore in 2021. Both these contracts were given to Huawei despite the latter not having the trusted sources approval.
Indian network operator Bharti Airtel on Thursday said it has conducted India's first 5G SA network trial [1.] in the 700 MHz spectrum band in partnership with Nokia.  The demonstration was conducted on the outskirts of Kolkata.  It also marked the first 5G trial in the eastern India, the company said in a statement.
Note 1.  No 5G commercial service  can commence in India till the government auctions 5G spectrum which is scheduled for in the second half of 2022.  However, it has been delayed time after time after time. Airtel has been allotted test spectrum in multiple bands by India's Department of Telecommunications for the validation of 5G technology and use cases.
Using the 700 MHz band, Airtel and Nokia were able to achieve high speed wireless broadband network coverage of 40 Km between two 5G sites in real life conditions. Airtel used equipment from Nokia's 5G portfolio, which included Nokia AirScale radios and Standalone (SA) core network.  [Nokia provides a common core network which supports the 4G – EPC and a 5G Core.]
Randeep Singh Sekhon, CTO – Bharti Airtel said: "Back in 2012, Airtel launched India's first 4G service in Kolkata. Today, we are delighted conduct India's first 5G demo in the coveted 700 MHz band in the city to showcase the power of this technology standard. We believe that with the right pricing of 5G spectrum in the upcoming auctions, India can unlock the digital dividend and build a truly connected society with broadband for all."
Naresh Asija, VP and Head of Bharti CT, Nokia, said: "5G deployment using 700Mhz spectrum is helping communications service providers across the world to cost-effectively provide mobile broadband in remote areas, where typically it is challenging for them to set up the network infrastructure. Nokia is at the forefront in the development of the global 5G ecosystem, and we look forward to supporting Airtel on its 5G journey."
Airtel says they are "spearheading 5G in India." Earlier this year Airtel demonstrated India's first 5G experience over a live 4G network. It also demonstrated India's first rural 5G trial as well as the first cloud gaming experience on 5G. As part of #5GforBusiness, Airtel has joined forces with leading global consulting and technology companies and brands to test 5G based solutions.
About Airtel:
Headquartered in India, Airtel is a global communications solutions provider with over 480 Mn customers in 17 countries across South Asia and Africa. The company ranks amongst the top three mobile operators globally and its networks cover over two billion people. Airtel is India's largest integrated communications solutions provider and the second largest mobile operator in Africa. Airtel's retail portfolio includes high speed 4G/4.5G mobile broadband, Airtel Xstream Fiber that promises speeds up to 1 Gbps with convergence across linear and on-demand entertainment, streaming services spanning music and video, digital payments and financial services. For enterprise customers, Airtel offers a gamut of solutions that includes secure connectivity, cloud and data centre services, cyber security, IoT, Ad Tech and cloud based communication.
For more details visit www.airtel.com
Nokia Contact:
Mohammed Shafeeq, Media Relations
Phone: +91 9167623398
E-mail: [email protected]
References:
https://www.airtel.in/press-release/11-2021/airtel-conducts-indias-first-5g-trial-in-the-700-mhz-band-in-partnership-with-nokia
https://www.nokia.com/networks/portfolio/5g-core/
After much delay, India's 4G spectrum auction has ended in just two days, raising Indian Rupee (INR) 778 billion (US $10.6 billion) for the government. The auction was held on March 1st and 2nd by India's Department of Telecommunications.  The airwaves acquired will help India's telecom network operators add 4G capacity and get ready for 5G.
India auctioned spectrum in the 700 MHz, 800 MHz, 900 MHz, 1800 MHz, 2100 MHz, 2300 MHz and 2500 MHz frequency bands. However, the 700MHz spectrum remained unsold because of the high reserve price.
India telecom network operators Reliance Jio, Bharti Airtel, and Vodafone Idea won spectrum in the government's latest auction.
India's largest telco, Reliance Jio announced it has acquired the right to use spectrum in all 22 circles across India in the auction. The upstart network operator secured spectrum in the 800 MHz, 1800 MHz and 2300 MHz frequency bands, which increases Jio's spectrum footprint by 55 percent to 1,717 MHz.
Jio will pay INR 571.23 billion for the right to use this spectrum for a period of 20 years. Payments can be made over a period of 18 years (2-year moratorium plus 16-year repayment period), with interest at 7.3 percent per year.
Reliance Jio now claims to have the highest amount of sub-GHz spectrum with 2×10 MHz contiguous spectrum in most circles. It also has at least 2×10 MHz in the 1800 MHz band and 40 MHz in the 2300 MHz band in each of the 22 circles. The operator also reports it has achieved complete spectrum derisking, with average life of owned spectrum of 15.5 years. Reliance Jio will acquire the spectrum with an effective cost of INR 608 million per MHz. Jio also says the acquired spectrum can be used for provision of 5G services.
"The acquired spectrum can be utilized for transition to 5G services at the appropriate time, where Jio has developed its own 5G stack," says the Jio press release.
India's second-largest network service provider, Bharti Airtel acquired 355.45 MHz of spectrum across sub-GHz, mid-band and 2300 MHz bands for a total price of INR 186.99 billion. Airtel will use this spectrum to upgrade its deep indoor and in-building coverage in urban towns. In addition, this spectrum will also help improve its coverage in villages by offering the superior Airtel experience to an additional 90 million customers in India. Airtel also plans to use this spectrum to deliver 5G services in future.
An Airtel statement mentioned that the "the reserve pricing of these bands [700MHz and 3.5GHz] must be addressed on priority in future. This will help the nation to benefit from the digital dividend that will inevitably arise out of this."
"Airtel has now secured pan-India footprint of sub GHz spectrum that will help improve its deep indoor and in building coverage in every urban town," as per the company's statement.
Vodafone Idea entered this spectrum auction "holding the largest quantum of spectrum with a very small fraction, which was administratively allocated and used for GSM services, coming up for renewal".
As a result, Vodafone Idea acquired spectrum in only five circles for INR 19.93 billion. The operator said it has used this opportunity to optimize spectrum holdings post-merger to create further efficiencies in a few circles. Vodafone Idea expects the spectrum it has acquired in five circles to help it enhance its 4G coverage and capacity.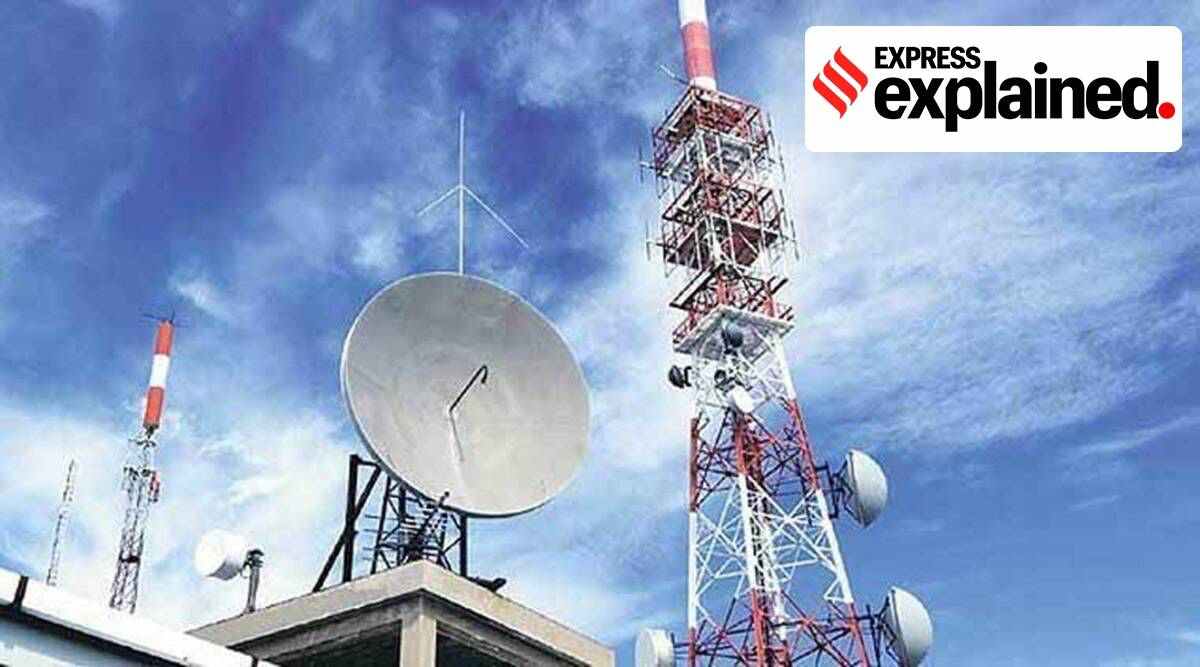 India's just completed spectrum auction does not contain any airwaves for 5G
……………………………………………………………………………………………
Reliance Jio's decision to be the biggest spenders at the auction comes shortly after its holding company, Jio Platforms, reported ₹22,858 crore in revenue during the quarter to December, which was a 30% improvement from the year prior.
Last year, Jio Platforms sold a third of itself to others for ₹152,056 crore. Buyers included Google, Facebook, Silver Lake, Vista Equity Partners, General Atlantic, KKR, Mubadala, ADIA, TPG, L Catterton, PIF, Intel Capital, and Qualcomm Ventures.
References:
https://www.bloombergquint.com/business/india-sells-spectrum-worth-rs-77000-crore-as-operators-add-4g-capacity-focus-on-5g
https://www.telecompaper.com/news/india-completes-spectrum-auction-raises-inr-778-billion–1374417
---