After numerous delays, India's government finally completed its 5G spectrum auction on its seventh day.  5G spectrum worth 1.5 trillion Indian rupees (US $18.99 billion) being sold to the country's three mobile network operators – Reliance Jio, Bharti Airtel, Vodafone Idea – and Adani Group, with Jio emerging as the top bidder, according to media reports.
Bharti Airtel has announced that it has awarded its first 5G contract in the country to Ericsson with 5G deployment to get underway in August 2022. Ericsson is Airtel's long-standing connectivity partner and pan-India managed services provider, with a partnership spanning more than 25 years. The latest 5G partnership follows the close of 5G spectrum auctions in India. In a statement, Airtel said that it will deploy power-efficient 5G Radio Access Network (RAN) products and solutions from the Ericsson Radio System and Ericsson microwave mobile transport solutions.
The company also signed agreements with Nokia and Samsung to build 5G capacity in India. Under the agreement, Nokia will provide equipment for AirScale portfolio, including modular and scalable baseband as well as high-capacity 5G massive MIMO radios.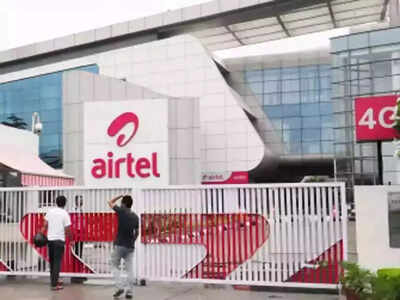 Meanwhile, Ericsson will be providing 5G connectivity in 12 circles for Bharti Airtel.  In addition to an enhanced user experience for Airtel customers – spanning ultra-high-speeds, low latency and large data handling capabilities – Ericsson 5G network products and solutions will also enable Bharti Airtel to pursue new, innovative use cases with its enterprise and industry customers, claimed the company.
Bharti Airtel has announced that it has acquired 19,800 MHz spectrum by securing a pan-India footprint of 3.5 GHz and 26 GHz bands. This spectrum bank was secured for a total consideration of Rs 43,084 crore in the latest spectrum auction conducted by the Department of Telecom, Government of India. Airtel acquired 19,867.8 MHz spectrum in 900 MHz, 1800 MHz, 2100MHz, 3300 MHz and 26 GHz frequency bands for Rs 43,084 crore. Airtel has secured 5G spectrum for 20 years in this auction.
Airtel CEO Gopal Vittal, MD and chief executive officer said, "As our trusted, long-term technology partner, we are delighted to award our first 5G contract to Ericsson for 5G deployment in India. "5G presents a game-changing opportunity to drive the digital transformation of industries, enterprises and the socio-economic development of India. With our 5G network, we aim to deliver the full benefits of 5G connectivity, fuel India's journey towards a digital economy and strengthen the country's position on the world stage."
"5G presents a game-changing opportunity to drive the digital transformation of industries, enterprises and the socio-economic development of India. With our 5G network, we aim to deliver the full benefits of 5G connectivity, fuel India's journey towards a digital economy and strengthen the country's position on the world stage."
Börje Ekholm, President and CEO, Ericsson, says: "We look forward to supporting Bharti Airtel with its deployment of 5G in India. With Ericsson's unrivaled, global 5G deployment experience, we will help Bharti Airtel deliver the full benefits of 5G to Indian consumers and enterprises, while seamlessly evolving the Bharti network from 4G to 5G. 5G will enable India to realize its Digital India vision and foster inclusive development of the country."
Reliance Jio may also launch 5G in August:
It is likely that arch rival Reliance Jio too may launch the 5G services this month. "We will celebrate 'Azadi ka Amrit Mahotsav' with a pan India 5G rollout.  Jio is committed to offering world-class, affordable 5G and 5G-enabled services. We will provide services, platforms and solutions that will accelerate India's digital revolution, especially in crucial sectors like education, healthcare, agriculture, manufacturing and e-governance," said Akash M Ambani, Chairman, Reliance Jio Infocomm.
However, no disclosure of Jio's 5G vendor(s) over two years after Ambani said Jio was developing its own "homegrown" 5G network equipment. The Business Standard reports that Jio had selected Samsung to build its pan-India 5G network.
References:
https://timesofindia.indiatimes.com/gadgets-news/airtel-to-launch-5g-services-in-india-in-august-awards-its-first-5g-contract-to-ericsson/articleshow/93329899.cms
https://www.timesnownews.com/business-economy/companies/airtel-awards-5g-contract-in-india-to-ericsson-signs-agreements-with-nokia-samsung-article-93323822
https://www.aninews.in/news/business/5g-services-in-india-to-be-launched-by-october-spectrum-allocation-by-aug-1020220801205457/
https://www.business-standard.com/article/companies/musical-chairs-begin-as-telecom-gear-makers-scout-for-new-5g-partners-122072901103_1.html
Bharti Airtel said that it is engaging new partners to enable 5G use cases for various consumer and enterprise use cases in India. It will also start a campaign to educate users about their next 5G smartphone to ensure if they can get the best experience with support to all relevant bands.
A handset to support all possibilities of 5G is very important, Bharti Airtel's chief technology officer Randeep Sekhon told ET. Airtel will come out with a campaign for users who want to buy 5G handsets informing them about various checks of their particular handsets to make sure the handset works well in India across not just 5G but various other bands and carrier aggregation. "This is important when you choose a 5G handset to get the best experience," he said.
The Sunil Mittal-led telecom operator had recently urged the India Department of Telecommunications to bring uniform guidelines to develop the 5G smartphone ecosystem. It recommended that any new 5G handset sold in India must support all existing bands in India for 5G, including the mmWave bands.
Indian telecom operators have spectrum in the 2G, 3G and 4G bands which can be refarmed and used for 5G NSA or 5G SA and also use Dynamic Spectrum Sharing (DSS) for fast deployment. They want handset brands to support all existing spectrum bands like 1800/2100/2300 MHz and sub-GHz bands 800/900 Mhz.
The telecom operator said that it successfully conducted a cloud gaming session on its 5G trial network in Manesar using the 3.5GHz spectrum band. Sekhon said that "immersive entertainment" will be another major consumer use case of 5G. "But, for A/R and V/R, content needs to be created and be personalized at the edge. We are seeing how we can make it real."
Airtel is currently using the 3.5 GHz spectrum band for 5G trials in Delhi-NCR and Mumbai. Sekhon said that the telco hasn't started 5G trials using mmwave band. "As and when we will get equipment, we will try that too. 3.5 GHz anchored with traditional 4G bands are currently being used for trials."
"For the B2B, industry 4.0, high speed, high latency and mass concurrency around IoT cloud and 5G are required.. We are working with many of our industry customers on creating fir infra, FMCG, factory, mining. This will be relevant," Sekhon added.
The CTO said that telecom operators can't do everything by themselves and their main focus is to build the best infrastructure to enable partners. Airtel, he said, will have various partners to enable 5G use cases like education, e health and for industries.
"Some partnerships are for initial 5G trials and some will for massifying the roll out. The 5G real experience will happen when all stakeholders ecosystem partners are available," Sekhon said.
Bloomberg says India risks lagging in the rollout of the 5G wireless networks unless the government makes airwaves cheaper in an upcoming spectrum auction, a local telecom industry body said, citing the financial stress in the sector.
"The reserve prices are fixed so high that almost 50-60% of the spectrum may go unsold," S.P. Kochhar, director general of Cellular Operators Association of India (COAI), said in an interview August 27th. "It is not viable because we are not passing on the extra price to the consumer as we continue to bleed. We have to reduce our cash outflow and one of the major things money goes into is auctions."
Proceeds from the 5G airwaves auction, likely early next year, is an important source of revenue for the Indian Exchequer (UK term for Treasury Dept.) especially as the Narendra Modi-led government looks to spur India's pandemic-hit economy. Too high a reserve price for spectrum risks putting off wireless network operators whose financial health has been battered by a brutal tariff war after the entry of billionaire Mukesh Ambani's Reliance Jio Infocomm Ltd. in 2016. Most operators since have quit, gone bankrupt or merged.
Lowering the base price for auctioned spectrum and other government levies have been a longstanding industry demand. The local telecom industry is paying about 32% of its total revenue as levies and taxes and that's "too high," said Kochhar. "It's the highest in the world."
India's government has set the reserve price for 5G airwaves at 4.92 billion rupees ($67.2 million) per megahertz of spectrum in 3,300 to 3,600 Mhz bands which are most suitable for the new technology. Kochhar expects the auction to happen in January or February 2022.
High reserve prices have hindered spectrum sales in some categories in the past. The 700 megahertz band, which is suitable for 5G technology, didn't receive any bids in the March auction.
…………………………………………………………………………………………………………………………………………..
Sidebar: TSDSI's 5Gi standard (included in ITU-R M.2150 recommendation/IMT 2020.specs)
Another important aspect of 5G in India deployments has been the deliberation on the development of specific 5G India standards (5Gi or LMLC). While the Telecommunications Standards Development Society of India (TSDSI) has been keen on pushing telcos to undertake trials based on 5Gi, a homegrown standard with a Large Cell Low Mobility enhancement for wider coverage in rural areas, the Cellular Operators Association of India (COAI) has argued for the implementation of the global 3GPP specification (5G NR in Release 15 & 16) for 5G in India. They remain convinced that 5Gi could lead to interoperability issues. This ongoing debate is further delaying the 5G launch in India.
Source: The Economic Times
……………………………………………………………………………………………………………………………………..
India remains a relative latecomer in the 5G space compared to some countries, including China and South Korea, which already have 5G networks in place.
If the government can "somehow have the right price point for spectrum," it would boost the growth of 5G network traffic as well as the devices, Bharti Airtel Ltd. Chairman Sunil Mittal said in an investor call Monday. "We need to invest in fiber backhaul now."
The market leader Jio and Bharti Airtel, India's no. 2 operator, have been conducting 5G trials in preparation for a nationwide roll out once the airwaves are sold.
Debt-laden Vodafone Idea Ltd. — the only other private sector wireless operator left in India — has been posting losses for several quarters and is struggling to stay afloat. Bharti and Vodafone Idea also have to come up with billions of rupees in back dues to the government after India's top court rejected their petitions seeking relief.
"At this point, the payouts in telecom are so excessive that even survival is becoming a problem," said Kochhar.  That strongly implies there will be only two 5G network operators in India- Jio and Bharti!
………………………………………………………………………………………………………………………
BSNL is aiming to upgrade the 4G network to 5G non-standalone (NSA) by 2022 (pending 5G spectrum to be purchased at the long delayed auction) and to 5G standalone (SA) by 2023.  What about that? Almost every country has already deployed 5G NSA while operators are slowly evolving to 5G SA using different software technologies in the absence of any standard or implementation spec.
Light Reading says BSNL is unlikely to meet to this timeline, with shortlisted 4G network vendors still conducting tests. It is likely to be another year before BSNL can roll out a 4G network, while private-sector companies are gearing up for a 5G launch in the coming year.
References:
https://www.bloomberg.com/news/articles/2021-08-30/telecom-lobby-sees-india-lagging-in-5g-unless-airwaves-cost-less
https://www.lightreading.com/4g3gwifi/bsnl-picks-c-dot-tcs-and-tejas-as-4g-vendors—report/d/d-id/771783?
---