With its new report "The Market for 5G RAN in Europe: Share of Chinese and Non-Chinese Vendors in 31 European Countries," Strand Consult brings valuable evidence of the location, amount, and share of Chinese and non-Chinese equipment in European telecom networks. This report, the second of its kind, describes the respective amounts of 5G equipment from Huawei, ZTE, and non-Chinese vendors in European mobile networks and the share of such in equipment in the 5G Radio Access Network (RAN). Here are the highlights from the new report.
There is little transparency about the amount, type, location, and share of 4G and 5G Chinese equipment in European networks.
In 8 of 31 countries, more than 50% of the 5G RAN equipment comes from Chinese vendors. In 2020, it was 16 of 31 countries in which the 4G RAN equipment came from Chinese vendors.
In one country, 100% of the 5G RAN comes from Chinese vendors. In 2020 there were 3 European countries with 100% 4G RAN equipment from Chinese vendors.
Only 11 of 31 European countries can offer their users access to clean, non-Chinese networks.
41% of the mobile subscribers in Europe have access to 5G RAN from Chinese vendors. In 2020, 51% of European mobile subscribers had access to 4G RAN from Chinese vendors.
The large European countries–Germany, Italy, Poland, Portugal, Austria, and Spain–purchase significant amounts of 5G equipment from Chinese vendors.
Operators like Telenor and Telia in Norway, TDC in Denmark, 3 in Denmark and Sweden, T-Mobile Nederland's, and Proximus in Belgium have switched out Chinese suppliers. None of those operators report increased networks cost or delay in 5G rollout.
The data suggests that Germany appears not to take the security threat of China seriously. Nord Stream 2 was Germany's debacle oil energy supplies from Russia; it appears that Germany sets up a similar scenario in the communications domain with Huawei and ZTE.
As Germany accounts for 25% of European mobile customers, the German government's lax approach to communications infrastructure creates a risk for Germany and all people who interconnect with German networks.
Germany together with Italy, Poland, and Austria, comprise 50% of European mobile customers. These countries are heavily dependent on Chinese equipment, creating risk for their own nations and others which use their networks.
In 2020, 57% of Germany's 4G RAN came from Chinese vendors. In 2022, 59% of the 5G RAN in Germany comes from Chinese vendors.
Huawei enjoys a higher market share in Berlin than in Beijing where it shares the market with ZTE and other vendors.
US General Darryl A. Williams serves as the commanding general of the United States Army Europe and Africa (based in Wiesbaden, German) and commander of the Allied Land Command. He oversees more than 20,000 staff. Unwittingly when he uses a commercial mobile phone, the traffic is sent through a network built with Chinese equipment. Similarly when American military use their personal devices, they engage on a Chinese network at risk for intrusion.
Strand Consult's report delivers detailed information about Chinese and non-Chinese network equipment in Europe at country level. The report highlights of the importance of the EU's 5G toolbox and provides recommendations to improve its implementation. The toolbox applies to most of Europe's 102 mobile operators across 31 countries serving some 673 million mobile customers. The report also provides valuable economic context to understand the market for RAN equipment.
The focus on 5G and 4G RAN reflects the shift of the security debate. There is consensus across most countries outside China that equipment provided by vendors owned and affiliated with the Chinese government and military poses unacceptable risk for the security and integrity of the core of the network. The discussion has evolved to whether and to what degree should such vendors be allowed to supply the RAN.
The 4G RANs studied in the 2020 report were purchased in the 12-year period of 2008-2020. Most of RANs were delivered and installed during 2009-2016 when operators upgraded their 2G and 3G networks to 4G networks. The main part of the 5G RAN was purchased, delivered, and installed after 2020.
When performing a financial analysis of the cost of restricting Huawei, one must consider that network upgrades will happen regardless of selection of vendor. There is a sunk cost to network upgrades which must be subtracted from the total cost of using a Chinese vendor.
Despite the widespread knowledge of the threat associated with using Chinese equipment, some of Europe's largest operators have purchased and deployed Chinese 5G equipment in their networks after 2020. That decision could have major consequences for their shareholders if Europe's policymakers conclude that it is not smart to depend on Chinese telecommunications infrastructure in the same way as it did for Russian gas.
The report is valuable for mobile operators and their shareholders, communications policymakers, security and defense analysts, network engineers, and other professionals in the field. Contact Strand Consult today to get your free copy of the report "The Market for 5G RAN in Europe: Share of Chinese and Non-Chinese Vendors in 31 European Countries."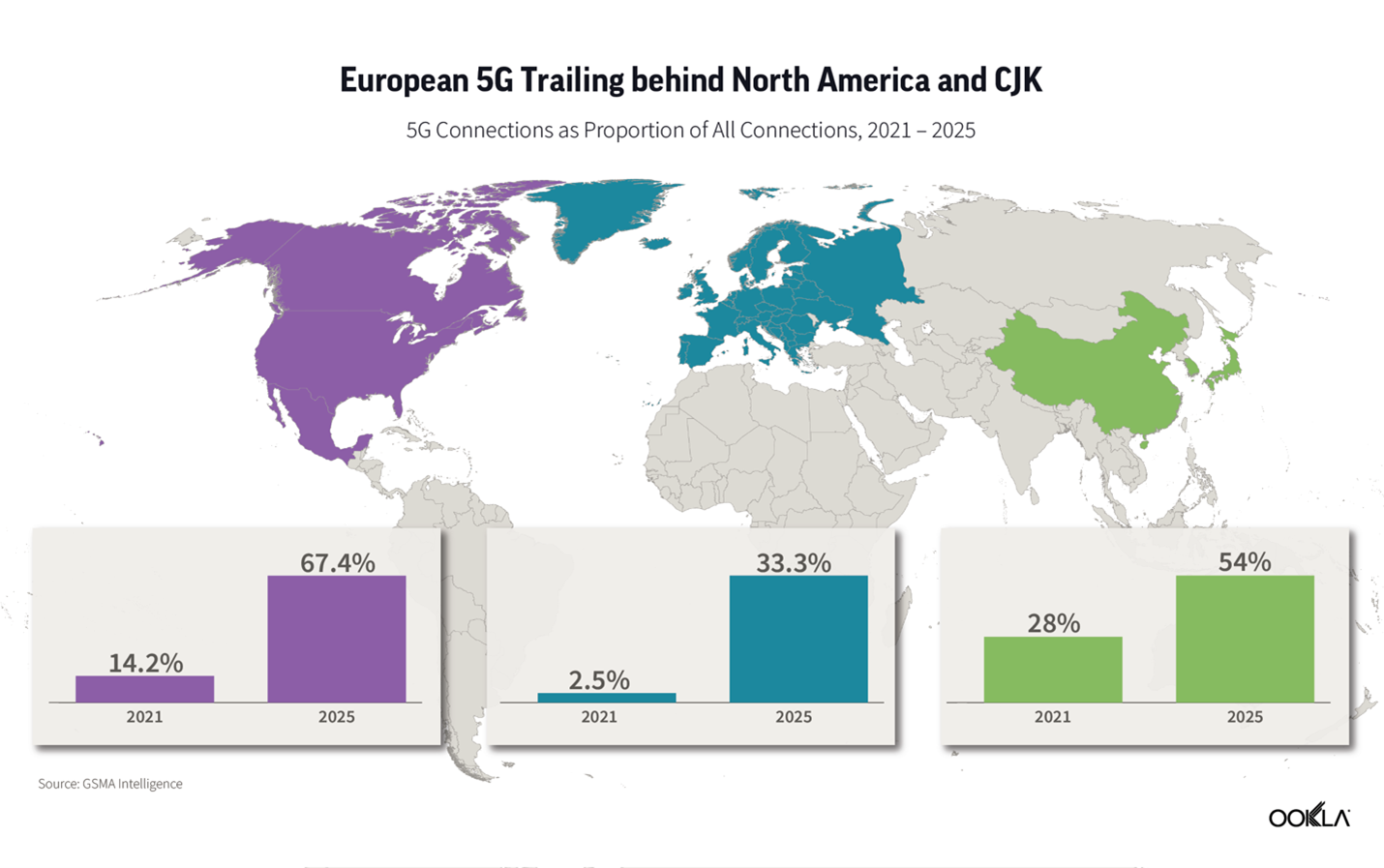 References:
https://strandconsult.dk/field/reports/
---