The EU has published a report on the cybersecurity of Open RAN, a 4G/5G (maybe even 2G?) network architecture the European Commission says will provide an alternative way of deploying the radio access part of 5G networks over the coming years, based on open interfaces. The EU noted that while Open RAN architectures create new opportunities in the marketplace, they also raise important security challenges, especially in the short term.
"It will be important for all participants to dedicate sufficient time and attention to mitigate such challenges, so that the promises of Open RAN can be realized," the report said.
The report found that Open RAN could bring potential security opportunities, provided certain conditions are met. Namely, through greater interoperability among RAN components from different suppliers, Open RAN could allow greater diversification of suppliers within networks in the same geographic area. This could contribute to achieving the EU 5G Toolbox recommendation that each operator should have an appropriate multi-vendor strategy to avoid or limit any major dependency on a single supplier.
Open RAN could also help increase visibility of the network thanks to the use of open interfaces and standards, reduce human errors through greater automation, and increase flexibility through the use of virtualisation and cloud-based systems.
However, the Open RAN concept still lacks maturity, which means cybersecurity remains a significant challenge. Especially in the short term, by increasing the complexity of networks, Open RAN could exacerbate certain types of security risks, providing a larger attack surface and more entry points for malicious actors, giving rise to an increased risk of misconfiguration of networks and potential impacts on other network functions due to resource sharing.
The report added that technical specifications, such as those developed by the O-RAN Alliance, are not yet sufficiently secure by design. This means that Open RAN could lead to new or increased critical dependencies, for example in the area of components and cloud.
The EU recommended the use of regulatory powers to monitor large-scale Open RAN deployment plans from mobile operators and if needed, restrict, prohibit or impose specific requirements or conditions for the supply, large-scale deployment and operation of the Open RAN network equipment.
Technical controls such as authentication and authorization could be reinforced and a risk profile assessed for Open RAN providers, external service providers related to Open RAN, cloud service/infrastructure providers and system integrators. The EU added that including Open RAN components into the future 5G cybersecurity certification scheme, currently under development, should happen at the earliest possible stage.
Following up on the coordinated work already done at EU level to strengthen the security of 5G networks with the EU Toolbox on 5G Cybersecurity, Member States have analysed the security implications of Open RAN.
Margrethe Vestager, Executive Vice-President for a Europe Fit for the Digital Age, said: "Our common priority and responsibility is to ensure the timely deployment of 5G networks in Europe, while ensuring they are secure. Open RAN architectures create new opportunities in the marketplace, but this report shows they also raise important security challenges, especially in the short term. It will be important for all participants to dedicate sufficient time and attention to mitigate such challenges, so that the promises of Open RAN can be realised."
Thierry Breton, Commissioner for the Internal Market, added: "With 5G network rollout across the EU, and our economies' growing reliance on digital infrastructures, it is more important than ever to ensure a high level of security of our communication networks. That is what we did with the 5G cybersecurity toolbox. And that is what – together with the Member States – we do now on Open RAN with this new report. It is not up to public authorities to choose a technology. But it is our responsibility to assess the risks associated to individual technologies. This report shows that there are a number of opportunities with Open RAN but also significant security challenges that remain unaddressed and cannot be underestimated. Under no circumstances should the potential deployment in Europe's 5G networks of Open RAN lead to new vulnerabilities."
Guillaume Poupard, Director General of France's National Cyber Security Agency (ANSSI), said: "After the EU Toolbox on 5G Cybersecurity, this report is another milestone in the NIS Cooperation Group's effort to coordinate and mitigate the security risks of our 5G networks. This in-depth security analysis of Open RAN contributes to ensuring that our common approach keeps pace with new trends and related security challenges. We will continue our work to jointly address those challenges."
Finally, a technology-neutral regulation to foster competition should be maintained., with EU and national funding for 5G and 6G research and innovation, so that EU players can compete on a level playing field.
References:
https://ec.europa.eu/commission/presscorner/detail/en/IP_22_2881
https://digital-strategy.ec.europa.eu/en/library/cybersecurity-open-radio-access-networks
https://www.telecompaper.com/news/open-ran-creates-new-opportunities-but-also-security-risks-eu-report–1424010
A group of cybersecurity companies that specialize in securing critical infrastructure said they've formed a lobbying group to push for technological standards among the private sector and government.
The Operational Technology Cybersecurity Coalition said it will directly work with government to share feedback on policy proposals and adopt uniform technological standards for securing places such as pipelines and industrial facilities. Founding members include Claroty Inc, Tenable Holdings Inc, Honeywell International Inc, Nozomi Networks Inc and Forescout Technologies Inc.
Editor's Note: What is Cybersecurity?
Cybersecurity is a subset of information security which aims to defend an organization's cloud, networks, computers, and data from unauthorized digital access, attack, or damage by implementing various defense processes, technologies, and practices. With the countless sophisticated threat actors targeting all types of organizations, it's critical that your IT infrastructure is secured at all times to prevent a full-scale attack on your clouds, networks, or endpoints and risk exposing your company to fines, data losses, and damage to reputation.
………………………………………………………………………………………………………………
The new cybersecurity industry initiative comes as experts have placed increased scrutiny on what's known as Operational Technology (OT), a broad array of computer systems that monitor and control industrial equipment.
In May, the cybersecurity firm Mandiant Inc warned that compromises against Internet-connected OT devices were on the rise.
"This work is essential to protect our country's critical infrastructure," said Jeff Zindel, vice president and general manager for cybersecurity at Honeywell.
The U.S. government has also recently warned of increased threats from Russia amid the Kremlin's war in Ukraine. The Justice Department in March announced indictments against four Russian nationals for their alleged role in cyberattacks against hundreds of companies in the energy sector, including the operator of a nuclear power facility in Kansas.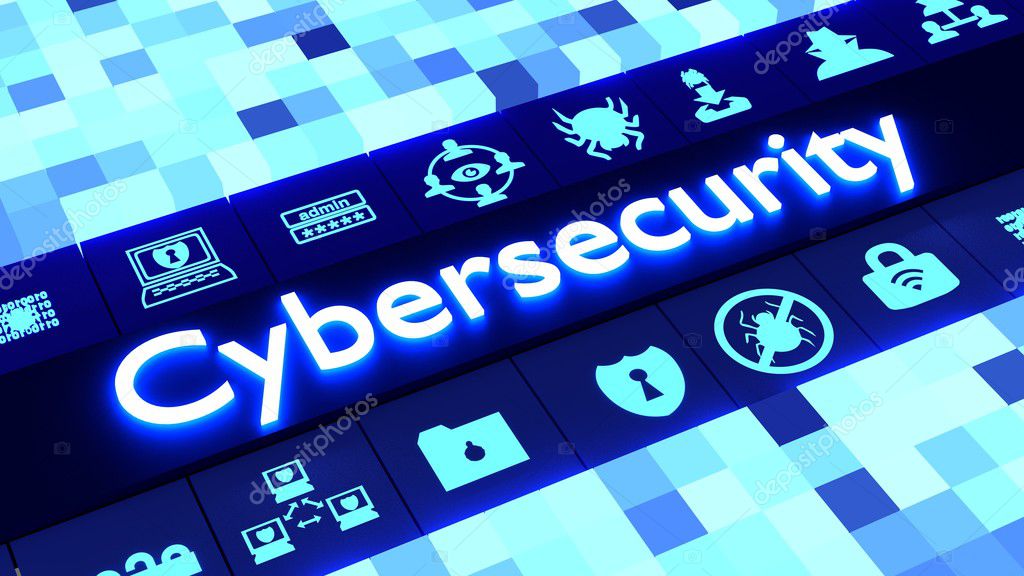 The Operational Technology Cyber Security Alliance: Meeting the security challenges of a digital world:
Information Technology (IT) and Operational Technology (OT) are converging, bringing the promise of improved efficiency and new business models enabled by mass digital transformation and the Industrial Internet of Things (IIoT). However, along with the promise of greater connectivity comes greater risk.
As new technologies are introduced and integrated into legacy operations, OT and IT teams are being challenged from every direction. Security approaches that previously worked for one environment may not apply to the other.
That is why a coalition of industry leaders founded the Operational Technology Cyber Security Alliance (OTCSA) — to provide OT operators and suppliers with resources and guidance to mitigate their cyber risk in a fast-evolving world.
An ecosystem approach to safe and secure industrial operations:
The OTCSA is committed to enabling safe and secure operations for the entire OT spectrum. This includes securing the related interfaces to enable interconnectivity to IT while continuing to support and improve the daily life of citizens and workers in an evolving world.
The OTCSA provides OT operators and their vendor ecosystems with regular technical briefs and implementation guidelines to navigate necessary changes, upgrades and integrations. We will build and support an understanding of OT cyber security challenges and solutions from the board room to the factory floor.
The OTCSA adresses cyber security concerns across the entire range of industrial operations, including:
Industrial control system equipment, software, and networks
IT equipment and networks that are used in OT systems or provide functionality to OT systems
Building management systems
Facilities and control rooms access control systems
CCTV systems
Medical equipment
……………………………………………………………………………………………………………
References:
by Shrihari Pandit
Introduction:
The dominant architecture used in fiber optic deployment -Passive Optical Networks (PONs) may be vulnerable to attack. It is important to bring attention to this under-appreciated weakness and discuss what steps are possible to protect fiber infrastructure.
As various PON technologies are long standing and widely deployed, this is a matter of no small concern. PONs are widely deployed by Verizon FiOS, AT&T U-verse and many others.
The PON architecture is a hodgepodge of old and new technologies, hardware and strategy, limited budget and often is not overseen by a single team.
In this article we describe how fiber optic infrastructure based on PONs may be open to potential denial of service (DoS) attacks via optical signal injections. Security experts warn that this is a growing issue, which could take down entire sectors of PON segments.
Considering the ever increasing state-sponsored and non-state-actor cyber attacks, these types of vulnerabilities that allow for massive disruption for large groups of people are very attractive targets.
PON Overview:
The cost advantages of PON architecture make it the overwhelming choice for FTTH deployments. PON allows wireline network providers to deliver service to businesses and homes without having to install costly active electronics on roads, curb-side or even within buildings themselves.
Active electronics, on the other hand, add cost and create operational complexity as deployments scale. The conveniences and differentiators of PONs are precisely what opens up the floodgates to serious vulnerabilities.
PONs are fundamentally susceptible due to the architecture from the passive optical splitter (POS) to the optical network unit (ONU) within the overall network infrastructure. The POS component of the network functions like a bridge, allowing any and all communications to transverse without the ability to filter, limit or restrict flow.
The fiber optic market currently boasts 585.9 million subscribers worldwide, with that number set to grow to 897.8 million subscribers by 2021.
The industry has moved to upgrade 1st generation GPONs and EPONs to next-generation PONs, like NG-PON2 (the favorite), XG-PON1 and XGS-PON.  For example, Verizon uses the Calix AXOS E9-2 Intelligent Edge System for large-scale NG-PON2 deployments that began in the first quarter of 2018.
However, with subscriber density significantly increasing per PON segment, the risks increase as more subscribers are affected by a cyber attack on a single fiber.
Sidebar:  NG-PON2
NG-PON2 combines multiple signals onto a single optical fiber by using the different wavelengths of laser light (wave division multiplexing), and then splits transmission into time slots (time division multiplexing), in order to further increase capacity. NG-PON2 is illustrated in the figure below.
Legend: 
 OLT =Optical Line Termination                                                         ONT =Optical Network Termination
NGPON2 has three key advantages for operators:
1. Cost
Firstly, it can co-exist with existing GPON and NGPON1 systems and is able to use existing PON-capable outside plant. Since the cost of PON FTTH roll out is 70 per cent accounted for by the optical distribution network (ODN), this is significant. Operators have a clear upgrade path from where they are now, until well into the future.
2. Speed
Initially NGPON2 will provide a minimum of 40 Gb/s downstream capacity, produced by four 10 Gb/s signals on different wavelengths in the O-band multiplexed together in the central office with a 10 Gb/s total upstream capacity. This capability can be doubled to provide 80 Gb/s downstream and 20 Gb/s upstream in the "extended" NGPON2.
3. Symmetrical upstream/downstream capacity
Both the basic and extended implementations are designed to appeal to domestic consumers where gigabit downstream speeds may be needed but more modest upstream needs prevail. For business users with data mirroring and similar requirements, a symmetric implementation will be provided giving 40/40 and 80/80 Gb/s capacity respectively.
………………………………………………………………………………………
The Essence of a PON Cyber Attack:
Given the flashpoints around the globe, it doesn't take much imagination to envision how state and non-state actors might want to cause such a chaotic and widespread disruption.
If a "cyber criminal" gains access to the underlying fiber, they could inject a wideband optical signal to disrupt communications for all subscribers attached to the PON segment.
Alternatively, at your home the adversary could manipulate the ONU's optical subsystem to transmit abnormal PON signals and impact service to all subs on that segment. Communications including internet, voice and even analog TV signals that operate on nearby wavelengths would be susceptible to these serious DoS attacks.
Possible Solutions, Preventive Methods and Procedures:
So, what can be done with current equipment without a massive and costly fiber optic network overhaul? The unfortunate answer is that an overarching vulnerability will always exist as long as the passive components are in place.  A reactionary process is the best and only option.
The current primary solution for operators is to reduce the number of subscribers per PON segment as a way to manage risks. If an attack was detected, the network operator would be able to localize the source and identify and disconnect the bad actor from the network. But it's easier said than done.
This sort of manual process is not ideal. Extensive PON outages means spending the time and money to send personnel to optical line terminals to check each individual port until the attacker is found. The installation of active electronics on each PON segment or near PON subscribers is unrealistic and impractical. That undertaking would actually be more costly in terms of time, money and location.
The best ongoing solution is that operators should consider installing passive tap points per PON segment. Each can be independently routed back and managed at a provider's operations center and allow operators to effectively analyze segments and detect unusual optical light levels that may signal an attack.
At that point the operator could physically dispatch techs on-site to continue the localization and resolution process while ensuring other non-threatening users remain unaffected. This solution is to effectively take a reactionary restriction and make it as automatic and proactive as currently possible.
Conclusions:
P2MP (point to multi-point) architecture has become the most popular solution for FTTH and FTTP.  Yet there needs to be a severe increase in awareness to potential PON vulnerability into the next generation.
If we can catalyze the telecom industry to develop methods and measures to protect infrastructure, such crippling network security issues will be stopped before widespread exploits occur.
The industry needs to address these concerns sooner rather than later or else be left without effective countermeasures against these very real threats.
………………………………………………………………………………………………..
References:
https://www.paloaltonetworks.com/cyberpedia/what-is-a-denial-of-service-attack-dos
https://s2.ist.psu.edu/paper/ddos-chap-gu-june-07.pdf
https://www.youtube.com/watch?v=G93I_v2pa24
……………………………………………………………………………….
About Shrihari Pandit:
Shrihari Pandit is the President and CEO of Stealth Communications, the NYC-based ISP he co-founded in 1995. Stealth, having built its own fiber-optic network throughout the city, provides high-bandwidth connectivity services to a broad roster of customers in business, education and government.
Prior to Stealth, Mr. Pandit was a network-security consultant to various software and telecom companies, including MCI, Sprint and Sun Microsystems. He also served as an independent consultant to several U.S. agencies, including NASA and the National Infrastructure Protection Center (NIPC), now part of the Department of Homeland Security.
---