Charlie Ergen of Dish Network and Michael Dell of Dell Technologies have a plan to open up little-used wireless frequencies to millions of customers with a new 5G service.  However, another billionaire strenuously objects. Elon Musk's SpaceX filed an objection with the U.S. Federal Communications Commission (FCC), which governs airwaves distribution, saying the "scheme" would wreck his broadband-from-orbit service.
Dish Network responded with an FCC filing that accused SpaceX of "flimsy" and "far-fetched" criticism. RS Access LLC, a Dell company, cited what it calls SpaceX's "long history of misleading information, rule-flaunting, and ad hominem attacks."
The billionaires paths collide in a swath of spectrum known as the 12 gigahertz band [1.] Ergen and Dell have asked the FCC to allow higher-power traffic in 12 gigahertz airwaves they control in cities around the U.S. That's 82 markets including New York and Chicago for Dish, and 60 markets including Austin, Texas and Omaha, Nebraska for Dell's airwaves company, RS Access.
……………………………………………………………………………………………………………………………………………
Note 1.  12 GHz (more precisely 12.2-12.7 GHz Band ) is NOT one of the approved frequency bands in the revision to ITU Recommendation M.1036-6, which specifies ALL frequency bands for the TERRESTRIAL component of IMT (including IMT 2020).
The 12 GHz spectrum band is currently restricted to one-way use. License holders include SpaceX, AT&T/DirecTV, Dish and other satellite providers, as well as companies that use the spectrum for downstream fixed wireless communications.
Some license holders, including Dish and fixed wireless provider RS Access, want the FCC to allow two-way use of the band. To support that view, RS Access submitted the RKF Engineering study that concluded that two-way use of the band would not interfere with incumbent users to the FCC.
Roberson and Associates found that 1 MHz of 12 GHz spectrum can carry 3.76 times as much data as 1 MHz of 28 GHz spectrum under peak throughput conditions.
Long-time 12 GHz 5G proponent RS Access refers to a report that identifies recent technology advances for making the 12 GHz band very desirable for 5G, including Massive MIMO, beamforming and 5G carrier aggregation.
………………………………………………………………………………………………………………………………………
This raucous battle of billionaires stands out on the ordinarily placid docket of the FCC, which is more often limited to detailed technical concerns such as antenna characteristics and signal power/ attenuation. It reflects the fortunes to be made as the U.S. moves toward 5G networks that will be used in many places, depending on the use case. A government auction earlier this year of 5G airwaves brought in $81 billion as the largest U.S. wireless providers snapped up frequencies; another airwaves sale that could net $25 billion is under way.
"It says they ain't making spectrum no more!" said Tom Wheeler, a former FCC chairman. Spectrum describes the array of frequencies that companies use to offer telecommunications.
Space X also uses the 12 gigahertz frequencies. In FCC filings the company says the proposed higher-power signals could overwhelm the faint broadband signals that travel from its orbiting fleet of 1,500 or more satellites to customers' rooftop receiving dishes.
Currently, services in the 12 gigahertz band are limited to low power under FCC rules designed to avoid interference with other users. Airwaves with higher power are typically worth more money, since their signals can travel farther and reach more customers. The increased potency can also increase the risk of overpowering other users' signals.
Dish "has mastered the use of empty promises and attacks on competitors," SpaceX told the FCC in a filing. Dell's spectrum-holding RS Access told the FCC that SpaceX is offering a "false premise." Dish then accused SpaceX of mounting an "attempt to obfuscate the issues."
The fight has been brewing for at least five years. Dish and other holders of 12 gigahertz airwaves in 2016 asked the FCC to boost power for terrestrial users of the airwaves, citing skyrocketing demand for mobile data. At the time SpaceX's first Starlink broadband satellite was three years from its 2019 launch. Dish and its partners at the time suggested satellite services should lose rights in the band.
Dell's investment firm had made its purchase of 12 gigahertz airwaves via RS Access, which reached for influence inside the Beltway. It hired former House telecommunications counsel Justin Lilley, according to an October 2020 filing. Lilley's roster of clients has included spectrum innovator Ligado Networks, wireless giant T-Mobile US and Facebook.
Lobbying expenses surged. Dell's MSD Capital with no lobbying expenditures since its founding in 1998, spent $150,000 on lobbying in 2020, according to data compiled by Open Secrets, a non-profit that tracks money in Washington.
Dish, with a longtime presence in Washington, spent $1.8 million lobbying in 2020 and SpaceX spent $2.2 million, with each engaging more than three dozen lobbyists according to Open Secrets.
Dell called then-FCC Chairman Ajit Pai twice, in September and November of 2020. Ergen and Pai spoke in July of 2020. On Dec. 23, Musk called Pai — after two earlier calls between the two, according to FCC disclosure filings.
The FCC began its formal consideration with a 4-0 vote in January 2021, during the closing days of Pai's tenure. The Republican left the agency following the presidential election, leaving the issue to the current FCC that is split 2-to-2 on partisan lines.
Supporters formed a coalition that includes Dish, Dell, policy groups and two trade groups that include Dish as a member. RS Access presented a 62-page technical study that concluded coexistence between the 5G use and the satellite services can be achieved.
SpaceX, in a filing, said the airwaves are worth far less. Still it said RS Access and Dish were seeking "a windfall" by leveraging airwaves that today are useless.
"You don't have to have them removed from the band at all," V. Noah Campbell, chief executive officer of RS Access, said in an interview with Bloomberg. Campbell likened the proposal to a water main that's been used at low capacity. "We just want the pipe open," he said.
The spectrum in question could be worth as much as $54 billion if the FCC allows the change, according to a study submitted to the FCC by a Dell owned company.  SpaceX, in a filing, said the airwaves are worth far less. The company said RS Access and Dish were seeking "a windfall" by leveraging airwaves that today are useless.
Dish Network has emphasized expanded demands for its 5G service, which is designed to connect not just mobile phones, but also IoT devices including baby monitors, vehicles, aerial drones, tractors, and factory gear. Dish has emphasized expanded demands for 5G service, which is designed to connect not just mobile phones, but also devices including baby monitors, vehicles, aerial drones, tractors, and factory gear.
"This band is really good for 5G.," Dish Executive Vice President Jeff Blum said in an interview with Bloomberg. "And it would be a missed opportunity if the commission left the status quo in place."
References:
https://www.bloomberg.com/news/articles/2021-10-09/billionaires-musk-ergen-and-dell-brawling-over-spectrum-at-fcc (PREMIUM ARTICLE)
Big Names Clash over 12 GHz for 5G despite it NOT being included in ITU M.1036 – Frequency Arrangements for IMT
Battle Lines Thicken Over 5G Use of 12 GHz Spectrum, with SpaceX in the Crosshairs
https://www.fiercewireless.com/regulatory/massive-mimo-adaptive-beam-forming-spiff-up-12-ghz-band
Light Reading's Mike Dano, says there is a contentious issue of  whether 5G networks should be permitted to use the 12 GHz band.  Apparently, the clash is between Charlie Erdogan's Dish Network and Dell (YES) vs AT&T and Elon Musk's SpaceX (NO).
Interestingly, 12 GHz (more precisely 12.2-12.7 GHz Band ) is NOT one of the frequency bands in the revision to ITU Recommendation M.1036-6, which specifies ALL frequency bands for the TERRESTRIAL component of IMT (including IMT 2020).
–>Please refer to Editor's Note below for more on the M.1036 revision which may contain a cop-out clause to permit use of any frequency for IMT 2020.SPECS. Mike Dano wrote:
According to at least one high-level source involved in the debates, the FCC might make some kind of ruling on the topic as soon as December. A senior FCC official confirmed that the agency is considering allowing 5G in 12GHz, but declined to comment on whether the item would be addressed during the FCC's December meeting.  Based on the increasingly contentious filings on the topic, it certainly appears that the fight over 12GHz is escalating.
In the U.S., the FCC exhaustively licensed the 12.2-12.7 GHz band in 2004-2005 timeframe through competitive bidding. The US terrestrial fixed licenses are co-primary with Direct Broadcast Satellite (DBS) and Non-Geostationary Orbit Fixed Satellite Service (NGSO FSS). In April 2016, a petition was filed seeking license modifications under section 316 to permit terrestrial mobile use in the band. Although the petition went through public notice/comment phases, no decisive action has been taken yet. Meanwhile, in August, 2017, FCC issued an inquiry into new opportunities in the mid-band spectrum between 3.7 GHz and 24 GHz. The combination of favorable propagation characteristics (as compared to bands above 24 GHz) and the opportunity for additional channel bandwidth (as compared to bands below 3.7 GHz), raises the potential of these bands to be used for next generation wireless services.
"The time has finally come for the commission to issue a Notice of Proposed Rulemaking (NPRM)," wrote RS Access this week in a filing to the FCC. Dell's private money management firm backs RS Access, which owns 12GHz licenses and has been pushing for rules allowing 5G operations in the band.  An NPRM by the FCC would signal a formal effort to decide on the matter, potentially sometime next year.
"Given the twin national imperatives of bringing spectrum to its highest and best use while unleashing spectrum for broadband connectivity, issuing a Notice of Proposed Rulemaking will allow debate to move from hollow rhetoric to the types of pragmatic solutions the country needs to accelerate 5G investment and innovation," echoed Dish Network in its FCC filing.
AT&T and SpaceX are firmly against the idea of the FCC taking action. Instead, they argue that 5G operations in the 12 GHz band would affect their existing activities in 12GHz (AT&T's DirecTV satellite TV service uses a portion of the band, as does SpaceX's Starlink satellite Internet service).
"The parties urged the commission to deny the MVDDS Petition [a coalition including Dish and RS Access] for rulemaking outright or, at most, to issue a notice of inquiry rather than a Notice of Proposed Rulemaking given the current state of the record in this proceeding," wrote AT&T and SpaceX – along with Amazon's Kepler Communications, satellite companies Intelsat and SES, and bankrupt OneWeb – in their joint FCC filing. A note at the end stated: "See MVDDS 5G Coalition Petition for Rulemaking to Permit MVDDS Use of the 12.2-12.7 GHz Band for Two-Way Mobile Broadband Service, RM-11768 (filed Apr. 26, 2016) ("MVDDS Petition")."
12 GHz proponents were hoping the FCC would discuss that issue at its November meeting.  That's unlikely as the main agenda item for that meeting will be to free up the 5.9GHz band for unlicensed operations as well as vehicle-to-vehicle communications using the C-V2X standard.
Dano concludes as follows:
The heavyweights involved in the 12 GHz proceeding are pulling out all the stops in the hopes they can get the FCC to act on one last contentious piece of spectrum policy before Biden begins his first term or President Trump begins his second. After all, Trump's current FCC chairman, Pai, has not said whether he will stay on at the agency for Trump's second term.
…………………………………………………………………………………………………………………………………………………………………………………
Editor's Note:  IMT 2020 Frequency Free for All?
At the conclusion of its Oct 2020 meeting, ITU-R WP5D could NOT agree on revision of draft recommendation M.1036-6 which specifies frequency arrangements to be used with the terrestrial component of IMT, including IMT 2020.SPECS. So that document has yet to be sent to ITU-R SG5 for approval.
The 5D Frequency Aspects WG Oct 2020  report stated:
"The current version of the draft revision with these further proposed edits is contained in document 5D/TEMP/243(Rev.1) and Editor's Notes have been included in the document to clarify the current situation."
"Looking at the current situation with some of the critical and urgent deliverables of WG Spectrum Aspects & WRC-23 Preparations, it is clear that whilst progress has been made in some less controversial areas, there are a significant number of areas where very diverging and sometimes polarized views remain. It is the view of the WG Chair that the current situation with such polarized views and no room for compromise solutions is disappointing and that we cannot continue with this approach at the next meeting if we want to be successful in completing these critical outputs by the required deadlines. We must all put more efforts into finding efficient ways to advance the discussions and in particular to focus on middle ground and compromise solutions rather than repeating initial positions."
Furthermore, the UNAPPROVED draft revision to M.1036-6 has several cop-outs.  For example:
"That Recommendations ITU‑R M.1457, ITU‑R M.2012 and ITU‑R M.[IMT-2020.SPECS] contain external references to information on operating bands for IMT technologies which may go beyond the information in Recommendation ITU-R М.1036 and may cover broader frequency ranges as well as further uplink/downlink combinations" OR for ONLY IMT 2020.SPECS:
"That Recommendations ITU‑R M.[IMT-2020.SPECS] contains external references to information on operating bands for IMT technologies which may go beyond the information in Recommendation М.1036 and may cover broader frequency ranges as well as further uplink/downlink combinations."
Note also, that the hotly debated 12 GHz frequency band the Dish and Dell are proposing for 5G is NOT contained in the draft revision to ITU-R M.1036-6.  But the cop-out disclaimer above, would permit 12 GHz and any other frequency to be used for IMT 2020, which would obviously negate the purpose and intent of that ITU recommendation.
……………………………………………………………………………………………………………………………………………………..
References:
https://www.lightreading.com/iot/5g-skirmishes-at-12ghz-may-escalate-into-all-out-spectrum-war/d/d-id/765009?
https://www.linkedin.com/pulse/5g-spectrum-series-what-happening-12-ghz-shahed-mazumder/?articleId=6698577775151915008
On Thursday the FCC gave formal approval to a plan by SpaceX to build a global broadband satellite network using low-Earth orbit satellites.  The FCC order approving SpaceX's application came with some conditions, like avoiding collisions with orbital debris in space.  Some of the other conditions imposed by the FCC relate to signal power levels and preventing interference with other communications systems in various frequency bands. 
SpaceX intends to start launching operational satellites as early as 2019, with the goal of reaching the full capacity of 4,425 satellites in 2024. The FCC approval just requires SpaceX to launch 50 percent of the satellites by March 2024, and all of them by March 2027.  SpaceX has been granted authority to use frequencies in the Ka (20/30 GHz) and Ku (11/14 GHz) bands.
"This is the first approval of a U.S.-licensed satellite constellation to provide broadband services using a new generation of low-Earth orbit satellite technologies," the Federal Communications Commission said in a statement.
The Federal Aviation Administration said on Wednesday that SpaceX plans to launch a Falcon 9 rocket on April 2 at Cape Canaveral, Florida. "The rocket will carry a communications satellite," the FAA said.
FCC Chairman Ajit Pai in February had endorsed the SpaceX effort, saying: "Satellite technology can help reach Americans who live in rural or hard-to-serve places where fiber optic cables and cell towers do not reach."
About 14 million rural Americans and 1.2 million Americans on tribal lands lack mobile broadband even at relatively slow speeds.
FCC Commissioner Jessica Rosenworcel, a Democrat, said on Thursday that the agency needs "to prepare for the proliferation of satellites in our higher altitudes."  She highlighted the issue of orbital debris and said the FCC "must coordinate more closely with other federal actors to figure out what our national policies are for this jumble of new space activity."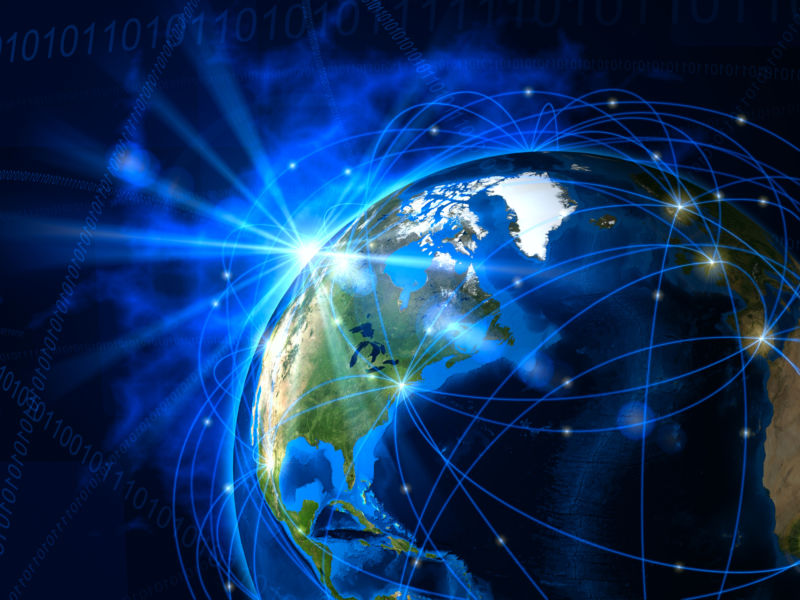 SpaceX's network (known as "Starlink") will need separate approval from the International Telecommunication Union (ITU). The FCC said its approval is conditioned on "SpaceX receiving a favorable or 'qualified favorable' rating of its EPFD [equivalent power flux-density limits] demonstration by the ITU prior to initiation of service." SpaceX will also have to follow other ITU rules.
Like other operators, SpaceX will have to comply with FCC spectrum-sharing requirements. Outside the US, coexistence between SpaceX operations and other companies' systems "are governed only by the ITU Radio Regulations as well as the regulations of the country where the earth station is located," the FCC said.
SpaceX and several other companies are planning satellite broadband networks with much higher speeds and much lower latencies than existing satellite Internet services. SpaceX satellites are planned to orbit at altitudes of 1,110km to 1,325km, whereas the existing HughesNet satellite network has an altitude of about 35,400km.
SpaceX has said it will offer speeds of up to a gigabit per second, with latencies between 25ms and 35ms. Those latencies would make SpaceX's service comparable to cable and fiber, while existing satellite broadband services have latencies of 600ms or more, according to FCC measurements.
"SpaceX states that once fully deployed, the SpaceX system… will provide full-time coverage to virtually the entire planet," the FCC order said.
The FCC previously approved requests from OneWeb, Space Norway, and Telesat to offer broadband in the US from low-Earth orbit satellites. SpaceX is the first US-based operator to get FCC approval for such a system, the FCC said in an announcement.
"These approvals are the first of their kind for a new generation of large, non-geostationary satellite orbit [NGSO], fixed-satellite service [FSS] systems, and the Commission continues to process other, similar requests," the FCC said.
SpaceX launched the first demonstration satellites for its broadband project last month. In addition to the 4,425 satellites approved by the FCC, SpaceX has also proposed an additional 7,500 satellites operating even closer to the ground, saying that this will boost capacity and reduce latency in heavily populated areas. It's not clear when those satellites will launch.
Space debris
FCC approval of SpaceX's application was unanimous. But the commission still has work to do in preventing all the new satellites from crashing into each other, FCC Commissioner Jessica Rosenworcel said.
"The FCC has to tackle the growing challenge posed by orbital debris. Today, the risk of debris-generating collisions is reasonably low," Rosenworcel said. "But they've already happened—and as more actors participate in the space industry and as more satellites of smaller size that are harder to track are launched, the frequency of these accidents is bound to increase. Unchecked, growing debris in orbit could make some regions of space unusable for decades to come. That is why we need to develop a comprehensive policy to mitigate collision risks and ensure space sustainability."
FCC rules on satellite operations were originally "designed for a time when going to space was astronomically expensive and limited to the prowess of our political superpowers," Rosenworcel said. "No one imagined commercial tourism taking hold, no one believed crowd-funded satellites were possible, and no one could have conceived of the sheer popularity of space entrepreneurship."
SpaceX still needs to provide an updated debris prevention plan as part of a condition the FCC imposed on its approval.
The commission order said:
Although we appreciate the level of detail and analysis that SpaceX has provided for its orbital debris mitigation and end-of-life disposal plans, we agree with NASA that the unprecedented number of satellites proposed by SpaceX and the other NGSO FSS systems in this processing round will necessitate a further assessment of the appropriate reliability standards of these spacecraft, as well as the reliability of these systems' methods for de-orbiting the spacecraft. Pending further study, it would be premature to grant SpaceX's application based on its current orbital debris mitigation plan. Accordingly, we believe it is appropriate to condition grant of SpaceX's application on the Commission's approval of an updated description of the orbital debris mitigation plans for its system.
The approval of SpaceX's application is conditioned on the outcome of future FCC rulemaking proceedings, so SpaceX would have to follow any new orbital debris rules passed by the FCC. We detailed the potential space debris problem in a previous article. Today, there are more than 1,700 operational satellites orbiting the Earth, among more than 4,600 overall, including those that are no longer operating.
SpaceX's plan alone would nearly double the total number of orbiting satellites. SpaceX told the FCC that it has plans "for the orderly de-orbit of satellites nearing the end of their useful lives (roughly five to seven years) at a rate far faster than is required under international standards."
Opposition from competitors
SpaceX's application drew opposition from other satellite operators, who raised concerns about interference with other systems and debris. The FCC dismissed some of the complaints. For example, OneWeb wanted an unreasonably large buffer zone between its own satellites and SpaceX's, the FCC said:
[T]he scope of OneWeb's request is unclear and could be interpreted to request a buffer zone that spans altitudes between 1,015 and 1,385 kilometers. Imposition of such a zone could effectively preclude the proposed operation of SpaceX's system, and OneWeb has not provided legal or technical justification for a buffer zone of this size. While we are concerned about the risk of collisions between the space stations of NGSO systems operating at similar orbital altitudes, we think that these concerns are best addressed in the first instance through inter-operator coordination.
If operators fail to agree on a coordination plan in the future, "the Commission may intervene as appropriate," the FCC said.
---