The New York Stock Exchange (NYSE) said it will delist China's three large state owned telecom carriers. The move was expected after a November U.S. government order barring Americans from investing in companies it says help the Chinese military.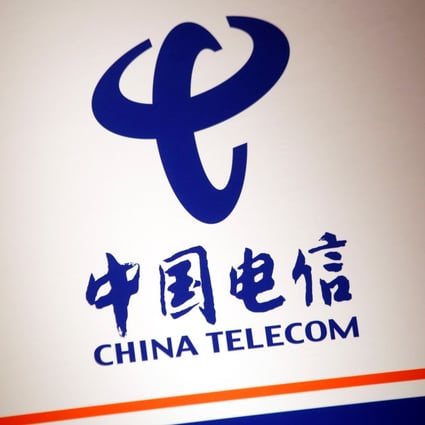 The NYSE said it would suspend trading in securities issued by China Mobile, China Telecom and China Unicom by January 11th.  The big board also said it would also halt trading in closed-end funds and in exchange-traded products listed on its NYSE Arca exchange if they hold banned China stocks.
The U.S. Defense Department (DoD) had previously listed the three companies as having significant connections to Chinese military and security forces.  The delisting highlights the faltering of long-established business ties between the United States and China, which were set up over decades as China sought to internationalize and reform its state-run corporate behemoths (see China-U.S. Cold War backgrounder below).
The NYSE decision is the latest setback for these companies, which rank among the largest global telecommunications providers.   The exchange's decision is unlikely to seriously harm the Chinese telecom giants in the near term. Mounting pressure from Washington has already stymied their ability to operate in the U.S., a country that makes up a negligible amount of their international business.
China's top three network providers still benefit from hundreds of millions of customers in their home country. That has attracted investors to their Chinese-listed shares. The cellphone carriers have spent billions of dollars on new fifth-generation wireless networks over the past two years with support from officials in Beijing, who have called 5G upgrades a national priority.
All three telecoms companies operate under Beijing's firm control. They are ultimately owned by a government agency, the State-owned Assets Supervision and Administration Commission, and are often ordered to pursue Beijing's goals. China's ruling Communist Party sometimes shuffles executives among the three companies.
They are the only three companies in China that are permitted to provide broad telecommunications network services, which Beijing regards as a strategic industry that must remain under state control.
Xi Jinping, China's top leader (President of the People's Republic of China 中华人民共和国主席), has talked about making state companies bigger and stronger rather than more streamlined. That has led to concerns among some economists and entrepreneurs that the Chinese government is taking a greater role in private enterprise.
…………………………………………………………………………………………………………………………………………………………………………………
Impact of the Delisting:
At the same time, the imminent delisting of several major Chinese companies will get the attention of portfolio managers, after a year long push to ensure Chinese firms' compliance with U.S. audit rules. While the final outcome of that effort is unclear, the NYSE decision underscores the fraught politics of the U.S.-China relationship as the Trump administration comes to a close.
"The delisting issue is a live one with financial clients," said Leland Miller, chief executive of China Beige Book International, which provides data on China's economy to international investors. "There are some jittery people out there."
On Friday, China Unicom said it would release a statement in due course. Neither China Telecom or China Mobile responded to WSJ requests for comment.
……………………………………………………………………………………………………………………………………………………………………………….
China Telecoms Shares Greatly Underperform:
China Mobile's U.S. stock is thinly traded compared with its Hong Kong securities, FactSet data shows. About 2.1 million American depositary receipts traded daily on average over the past three months, compared with 34 million Hong Kong shares a day. Each ADR is equivalent to five ordinary shares in Hong Kong.
U.S. shares in China Mobile, the largest of the three companies by market value, declined 29% over the past year, according to FactSet, while China Telecom dropped 30% and China Unicom fell 39%. Over the same span, the S&P 500 index returned 18% and the communications-services sector of the MSCI World Index rose 22%. All figures reflect total returns, including dividends.
Over the past decade, China Mobile shares have declined 15% including dividend payments, FactSet data show, while China Telecom has dropped 32% and China Unicom has fallen 54%. The S&P 500 has gained 267% on the same basis and the MSCI World communications sector has gained 165%.
…………………………………………………………………………………………………………………………………………………………………………………
Backgrounder:  China vs U.S. Cold War:
An executive order signed by President Trump in November will block Americans from investing in a list of companies the U.S. government says supply and support China's military, intelligence and security services. The ban starts on Jan. 11 and investors have until November to divest themselves of their holdings.
The list currently includes 35 companies—including China's largest chip maker—as well as surveillance, aerospace, shipbuilding, construction and technology companies.
It wasn't initially clear whether the order covered subsidiaries as well as parent companies, and U.S. government leaders clashed over how broad the blacklist should be, The Wall Street Journal reported in December.
The Chinese government has accused Washington of misusing national security as an excuse to hamper competition and has warned that Trump's order would hurt U.S. and other investors worldwide.
Political analysts expect little change in policy under President-elect Joe Biden due to widespread frustration with China's trade and human rights records and accusations of spying and technology theft.
U.S. officials have complained that China's ruling Communist Party (CCP) takes advantage of access to American technology and investment to expand its military, already one of the world's biggest and most heavily armed.
………………………………………………………………………………………………………………………………………………………………………………………
References:
https://ir.theice.com/press/news-details/2020/NYSE-to-Commence-Delisting-Proceedings-in-Securities-of-Three-Issuers-to-Comply-with-Executive-Order-13959/default.aspx
https://www.wsj.com/articles/nyse-to-delist-chinas-major-telecommunications-operators-11609498750
https://www.nytimes.com/2021/01/01/business/nyse-delist-china-mobile.html
https://apnews.com/article/donald-trump-business-hong-kong-china-08e71111b26c119048c523c5ba3ebde5
……………………………………………………………………………………………………………………………………………………………………..
January 5, 2021 UPDATE:
The New York Stock Exchange reversed its decision to delist China Mobile, China Telecom, and China Unicom before it becomes effective.
NYSE said that "in light of further consultation with relevant regulatory authorities in connection with Office of Foreign Assets Control FAQ 857, available here, the New York Stock Exchange LLC ("NYSE") announced today that NYSE Regulation no longer intends to move forward with the delisting action in relation to the three issuers enumerated below (the "Issuers") which was announced on December 31, 2020."
Meanwhile, the reversal is not yet final, as the NYSE maintained that it would "continue to evaluate the applicability of Executive Order 13959 to these Issuers and their continued listing status." There is no substantiated evidence that pressure from China or intervention from the incoming Biden administration has played a role in the change of mind by NYSE.
Technically all the three Chinese state-owned telcos are listed on the Stock Exchange of Hong Kong (HKEX), and what's traded in New York is an instrument called American depositary receipts (ADRs), which enables American investors to trade on foreign companies listed elsewhere.
On Monday, as a response to NYSE's delisting announcement, the three telcos updated the market that ADRs represent between 3.3% and 8% of their total tradable shares. According to an earlier response by China Securities Regulatory Commission (CSRC) to NYSE's original decision, the three operators' ADRs only account for less than 2.2% of the equity shares of these companies, with "a total market capitalization of less than 20 billion RMB yuan" ($3.1 billion). China Mobile is the heaviest user of this instrument, accounting for 90% of the total value.
According to the Treasury Department, if NYSE's original decision to delist were to go ahead, these companies would also need to be eliminated from other financial instruments, including derivatives, depositary receipts, exchange-traded funds, index funds, and mutual funds. The reversal of decision may have taken away the requirement for traders to make immediate changes in their products, some measures may still be needed as a precaution, and the actions may not be limited to the three telcos.
In December two index providers, FTSE Russell and S&P Dow Jones have both removed a number of Chinese companies from some of their indexes following the executive order. There are 35 companies on the Treasury Department's list compiled for this particular executive order, including, in additions to the three operators, the usual suspects like Huawei and SMIC.
January 6, 2021 Update:
New York Stock Exchange Reverses Course Again, Will Delist 3 Chinese Telecom Firms After All!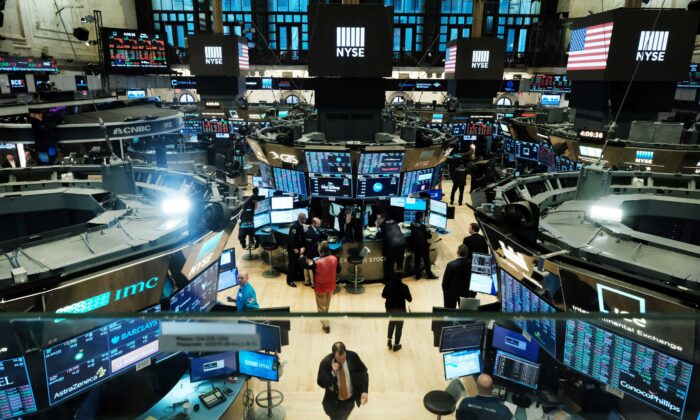 ---