Following this week's Verizon-AWS announcement on Multi-access Edge Computing (MEC), T-Mobile US has entered the mobile edge computing business using wireline carrier Lumen Technologies (formerly CenturyLink) as its initial preferred vendor.
T-Mobile US has taken a decidedly different MEC approach compared to its two domestic rivals (Verizon and AT&T). The U.S.'s #2 wireless network operator effectively views the edge as a latter opportunity that doesn't merit a large initial investment.  Its edge computing initiatives are exclusively focused on businesses and government agencies that fall under Lumen's enterprise unit and T-Mobile for business.
"By pairing America's largest and fastest 5G network with Lumen's enterprise solutions, we can break down industry barriers and deliver unparalleled network reach to enterprise and government organizations looking to optimize their applications across networks," Mike Katz, EVP for T-Mobile for Business, said in a prepared statement. "With our leading 5G network, Lumen and T-Mobile have the opportunity to accelerate business innovation in an era where the network is more critical than ever," Katz added,
Enterprise applications will likely benefit from Lumen's hundreds of thousands of fiber connected enterprise locations paired with T-Mobile's "largest and fastest 5G network."
"The Lumen platform, with 60 plus planned edge market nodes distributed on our high-capacity global fiber network enables application designs with latency of 5 milliseconds or less between the workload and the endpoint device," wrote David Shacochis, VP of enterprise technology and field CTO at Lumen.

"Lumen's fiber reach and edge computing resources can augment business solutions for T-Mobile customers, and private wireless solutions can augment business solutions for Lumen customers," Shacochis added.
"The companies envision starting with metropolitan areas where they are already well connected, and expanding their joint go-to-market over time," Shacochis wrote, adding that more details about commercial availability and services will be shared throughout 2021.
These efforts aim to address the pressing needs of enterprises to transform their networks to meet the data-intensive challenges across a variety of industries and use cases. Both companies will also continue to drive innovation in this space through T-Mobile's labs and Tech Experience Center and the Lumen Edge Experience Center.
"Our relationship with T-Mobile aims to introduce a powerful trifecta – access to national 5G wireless and fiber connectivity, managed services across a range of technologies and edge computing resources," said Shaun Andrews, executive vice president and chief marketing officer for Lumen Technologies. "T-Mobile's expansive 5G footprint coupled with our extensive edge computing platform would provide enterprise developers with the best of both worlds to power the next wave of digital business."
For a current list of Lumen live and planned edge locations, visit: https://www.lumen.com/en-us/solutions/edge-computing.html#edge-computing-map
The Lumen low latency network is comprised of approximately 450,000 global route miles of fiber and more than 180,000 on-net buildings, seamlessly connected to:

2,200 public and private third-party data centers in North America, Europe & Middle East, Latin America, and Asia Pacific
Leading public cloud service providers including Amazon Web Services, Microsoft Azure ExpressRoute & Azure Government, Google Cloud, IBM Cloud and Oracle Cloud
T-Mobile's partnership with Lumen is likely just the beginning. "As in all things with 5G, I think a lot of our efforts have to be done through partnerships," said John Saw, EVP of advanced and emerging technologies at T-Mobile.  Apparently, the network operator will form partnerships with many of the big vendors in the space, including hyperscalers (Google, Amazon, Microsoft), and other specialized mobile edge computing vendors.
Similarly, Shacochis said Lumen is also "open to and looking at" other partnerships in the wireless space. Lumen executives outlined a plan to offer edge compute services in August 2019. The company deployed its first block of edge nodes and obtained its first customer in Q3-2020, before formally launching its edge platform in December 2020.
Building on cloud partnerships with Microsoft Azure, Google Cloud and Amazon Web Services (AWS), Lumen bolstered its edge capabilities through additional deals with VMware and IBM.
…………………………………………………………………………………………………………………………….
References:
https://www.businesswire.com/news/home/20210406005825/en/T-Mobile%E2%80%99s-Nationwide-5G-Network-the-Lumen-Edge-Computing-Platform-New-Choice-and-Flexibility-for-Enterprises
https://www.sdxcentral.com/articles/news/lumen-lands-t-mobiles-first-5g-edge-contract/2021/04/
https://www.fiercetelecom.com/telecom/lumen-strikes-edge-compute-deal-t-mobile
https://www.sdxcentral.com/edge/definitions/multi-access-edge-computing-vendors/
IBM and Verizon Business Collaborate on 5G, Edge Computing and AI Solutions for Enterprise Customers
South Korea's #1 wireless network operator SK Telecom (SKT) has launched a 5G edge cloud service in partnership with Amazon Web Services (AWS).  'SKT 5GX Edge' uses AWS Wavelength at the edge of SKT's 5G network.  SKT said that SKT 5GX Edge will enable customers to develop mobile applications that require ultra-low latency.
With SKT 5GX Edge, applications are connected to 'AWS Wavelength Zones', which are located at the edge of SK Telecom's 5G network, making it unnecessary for application traffic to hop through regional aggregation sites and the public internet.
SKT 5GX Edge with AWS Wavelength is expected to enable SK Telecom's enterprise customers and developers to build innovative services in areas including machine learning, IoT, video games and streaming using the AWS services, APIs, and tools they already use.
SK Telecom and AWS started operating the first AWS Wavelength Zone in South Korea in the central city of Daejeon (140 kilometers south of Seoul) earlier this month.  They plan to expand the SKT 5GX Edge infrastructure to other parts of the country, including Seoul in 2021.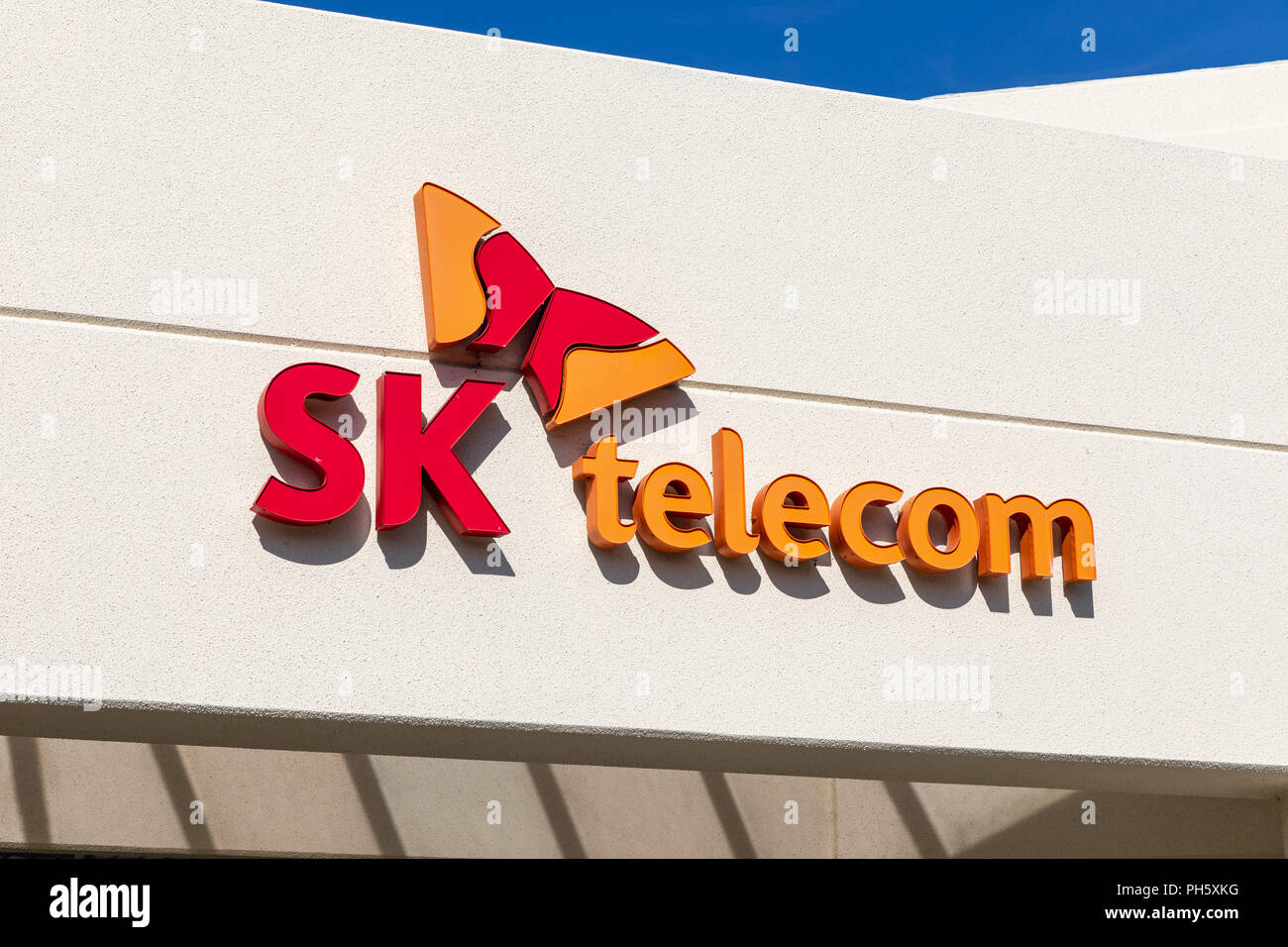 SK Telecom has been cooperating with AWS since February of this year to deploy AWS Wavelength Zones on SK Telecom's 5G network and worked with 20 enterprise customers to test the service.
SKT and AWS are actively cooperating in the area of non-face-to-face services as demand grows due to the pandemic. The two companies have been working with video conferencing solution provider Gooroomee to build an environment where two-way video conferencing and remote education services are provided without delay, and have realized a service with a latency of less than 100 milliseconds for multiple simultaneous sessions.
"With AWS Wavelength on SKT's 5G network, customers in South Korea can develop applications that take advantage of ultra-low latencies to address use cases like machine learning inference at the edge, smart cities and smart factories, and autonomous vehicles – all while using the same familiar AWS services, API, and tools to deploy them to 5G networks worldwide," said Matt Garman, Vice President of Sales and Marketing, AWS.
"In collaboration with AWS, SK Telecom has successfully integrated private 5G and edge cloud. By leveraging this new technology, we will lead the efforts to create and expand innovative business models in game, media services, logistics, and manufacturing industries," said Ryu Young-sang, President of MNO at SK Telecom.
………………………………………………………………………………………………………………………………
SK Telecom and AWS also report that they have been working to improve operational stability of autonomous robots and efficiency in remote monitoring and control. Together with Woowa Brothers, the operator of food delivery app 'Baedal Minjok,' the two companies have completed tests of applying the 5G MEC service to outdoor food delivery robot Dilly Drive. Meanwhile, work continues with local robotics company Robotis to test run autonomous robots in the 5G cloud environment.
SK Telecom and AWS have also signed an agreement with Shinsegae I&C and Maxst to build an AR navigation and guidance system in the Coex Starfield shopping mall in Seoul. They are also working on potential use of the 5G cloud service with Deep Fine, an AR glass solution developer, and Dabeeo, a spatial recognition service provider. With the National IT Industry Promotion Agency (NIPA), SK Telecom has launched an open lab to develop realistic contents optimized for the 5G network and to support the growth of the related ecosystem.
Collaboration is also ongoing with Looxid Labs, a provider of real-time analysis for eye-gaze tracking and brain wave data, to develop services on the 5G MEC for a senior citizen center in Busan.
SK Telecom and AWS are also cooperating in the area of non-face-to-face services as demand grows due to the COVID-19 pandemic. The two companies have been working with video conferencing services provider Gooroomee to develop an environment where 2-way video conferencing and remote education services are provided without delay, and claim they have achieved a service with a latency of less than 100 milliseconds for multiple simultaneous sessions.
………………………………………………………………………………………………………………………………………………
References:
https://www.sktelecom.com/en/press/press_detail.do?page.page=1&idx=1494&page.type=all&page.keyword=
https://www.telecompaper.com/news/sk-telecom-launches-5gx-edge-cloud-service-with-aws–1366915
1.  Samsung Acquires Network Services Provider TeleWorld Solutions to Accelerate U.S. 5G Network Expansion
Samsung Electronics Co., Ltd. today announced the completion of an agreement to acquire TeleWorld Solutions (TWS), a network services provider headquartered in Chantilly, VA.
TWS provides network design, testing and optimization services to mobile service and cable operators, equipment OEMs and other companies across the U.S. With network builds associated with 5G and 4G LTE enhancements advancing in the U.S, the acquisition will address the need for end-to-end support in delivering network solutions.
TWS, a privately owned company, will operate as a wholly owned subsidiary of Samsung Electronics America, Inc. The service offerings and customers of TWS complement Samsung's growth among networks infrastructure clients. With competencies in radio frequency (RF) and network design service—as well as installation, testing, and optimization services—TWS will continue to serve its existing customers and clients they currently support with Samsung. The TWS leadership team will continue to manage the business and, together with Samsung, address the network upgrade cycle occurring in the US.
With a growing position in the US networks industry, along with its 5G technology leadership, Samsung Networks has collaborated with major U.S. network operators to fulfill 5G's network expansion. As its growth continues through network operator agreements and enterprises seeking their own cellular networks, the combination of Samsung and TWS will help customers address next-generation demands.
https://news.samsung.com/us/samsung-acquires-tws-teleworld-solutions-network-services-provider-5g-network-expansion/
…………………………………………………………………………………………………………..
2.   SK Telecom Joins Forces with Bridge Alliance Members for Cooperation in 5G MEC
SK Telecom today announced the launch of the 'Global MEC Task Force' with Bridge Alliance member operators, including Singtel, Globe, Taiwan Mobile and PCCW Global, for cooperation in 5G mobile edge computing (MEC).
SK Telecom will share its lessons-learned in 5G and MEC areas with other members that are preparing to launch 5G, while making joint efforts for the development of MEC technologies and services. The company will also play a leading role in setting international MEC standards to build an interoperable MEC platform.
MEC is being highlighted as a key technology that can improve the performance of ultra-low latency services such as cloud gaming, smart factory and autonomous driving by creating a shortcut for mobile data communications.
Through the task force, SK Telecom expects to lead the expansion of the 5G MEC ecosystem to the Asian countries, and develop valuable overseas market opportunities for its 5G technologies/services including MEC.
As the first chair of the task force, SK Telecom will be hosting the first MEC workshop with Bridge Alliance from January 13 to 15 at its headquarters located in Seoul, Korea. The workshop will identify potential regional MEC-based use cases, and discuss business models and commercialization plans.
The company will introduce its 5G strategies, 5G MEC-based use cases including smart factory, and 5G clusters including 'LoL Park.'
"As the global 5G pioneer, SK Telecom is committed to contribute to the expansion of the global 5G ecosystem," said Lee Kang-won, Vice President and Head of Cloud Labs of SK Telecom. "SK Telecom will work closely with Bridge Alliance Member Operators to help accelerate their progress in 5G and MEC, and create a pan-Asian 5G MEC ecosystem."
"As the role of telecommunications companies is expanding beyond simply providing mobile connectivity to offering new values based on infrastructure, Bridge Alliance believes that this cooperation will serve as a key driver for realizing win-win business opportunities to all members," said Ong Geok Chwee, CEO of Bridge Alliance.
Photo: (from left) Ha Min-yong, VP and Head of Global Alliance Group, SK Telecom, Ong Geok Chwee, CEO of Bridge Alliance, and Lee Kang-won, VP and Head of Cloud Labs, SK Telecom.
For more information, please contact skt_press@sk.com or sktelecom@bcw-global.com
https://www.sktelecom.com/en/press/press_detail.do?page.page=1&idx=1439&page.type=all&page.keyword=
……………………………………………………………………………………………………
---