Following this week's Verizon-AWS announcement on Multi-access Edge Computing (MEC), T-Mobile US has entered the mobile edge computing business using wireline carrier Lumen Technologies (formerly CenturyLink) as its initial preferred vendor.
T-Mobile US has taken a decidedly different MEC approach compared to its two domestic rivals (Verizon and AT&T). The U.S.'s #2 wireless network operator effectively views the edge as a latter opportunity that doesn't merit a large initial investment.  Its edge computing initiatives are exclusively focused on businesses and government agencies that fall under Lumen's enterprise unit and T-Mobile for business.
"By pairing America's largest and fastest 5G network with Lumen's enterprise solutions, we can break down industry barriers and deliver unparalleled network reach to enterprise and government organizations looking to optimize their applications across networks," Mike Katz, EVP for T-Mobile for Business, said in a prepared statement. "With our leading 5G network, Lumen and T-Mobile have the opportunity to accelerate business innovation in an era where the network is more critical than ever," Katz added,
Enterprise applications will likely benefit from Lumen's hundreds of thousands of fiber connected enterprise locations paired with T-Mobile's "largest and fastest 5G network."
"The Lumen platform, with 60 plus planned edge market nodes distributed on our high-capacity global fiber network enables application designs with latency of 5 milliseconds or less between the workload and the endpoint device," wrote David Shacochis, VP of enterprise technology and field CTO at Lumen.

"Lumen's fiber reach and edge computing resources can augment business solutions for T-Mobile customers, and private wireless solutions can augment business solutions for Lumen customers," Shacochis added.
"The companies envision starting with metropolitan areas where they are already well connected, and expanding their joint go-to-market over time," Shacochis wrote, adding that more details about commercial availability and services will be shared throughout 2021.
These efforts aim to address the pressing needs of enterprises to transform their networks to meet the data-intensive challenges across a variety of industries and use cases. Both companies will also continue to drive innovation in this space through T-Mobile's labs and Tech Experience Center and the Lumen Edge Experience Center.
"Our relationship with T-Mobile aims to introduce a powerful trifecta – access to national 5G wireless and fiber connectivity, managed services across a range of technologies and edge computing resources," said Shaun Andrews, executive vice president and chief marketing officer for Lumen Technologies. "T-Mobile's expansive 5G footprint coupled with our extensive edge computing platform would provide enterprise developers with the best of both worlds to power the next wave of digital business."
For a current list of Lumen live and planned edge locations, visit: https://www.lumen.com/en-us/solutions/edge-computing.html#edge-computing-map
The Lumen low latency network is comprised of approximately 450,000 global route miles of fiber and more than 180,000 on-net buildings, seamlessly connected to:

2,200 public and private third-party data centers in North America, Europe & Middle East, Latin America, and Asia Pacific
Leading public cloud service providers including Amazon Web Services, Microsoft Azure ExpressRoute & Azure Government, Google Cloud, IBM Cloud and Oracle Cloud
T-Mobile's partnership with Lumen is likely just the beginning. "As in all things with 5G, I think a lot of our efforts have to be done through partnerships," said John Saw, EVP of advanced and emerging technologies at T-Mobile.  Apparently, the network operator will form partnerships with many of the big vendors in the space, including hyperscalers (Google, Amazon, Microsoft), and other specialized mobile edge computing vendors.
Similarly, Shacochis said Lumen is also "open to and looking at" other partnerships in the wireless space. Lumen executives outlined a plan to offer edge compute services in August 2019. The company deployed its first block of edge nodes and obtained its first customer in Q3-2020, before formally launching its edge platform in December 2020.
Building on cloud partnerships with Microsoft Azure, Google Cloud and Amazon Web Services (AWS), Lumen bolstered its edge capabilities through additional deals with VMware and IBM.
…………………………………………………………………………………………………………………………….
References:
https://www.businesswire.com/news/home/20210406005825/en/T-Mobile%E2%80%99s-Nationwide-5G-Network-the-Lumen-Edge-Computing-Platform-New-Choice-and-Flexibility-for-Enterprises
https://www.sdxcentral.com/articles/news/lumen-lands-t-mobiles-first-5g-edge-contract/2021/04/
https://www.fiercetelecom.com/telecom/lumen-strikes-edge-compute-deal-t-mobile
https://www.sdxcentral.com/edge/definitions/multi-access-edge-computing-vendors/
IBM and Verizon Business Collaborate on 5G, Edge Computing and AI Solutions for Enterprise Customers
Ed Morche, president of strategic enterprise and government markets at Lumen Technologies (formerly CenturyLink) was interviewed by Citi's Mike Rollins  at the Citi 2021 Global TMT West Virtual Conference.  Mr. Morche said that Lumen will offer a wavelength topology tool in beta over the coming weeks in order to help its enterprise customers work in a more seamless fashion.  The company's top priority was to constantly improve the customer experience for enterprises. The focus on customer experience is part of Lumen's digital first strategy, which includes customers ordering, operating and interacting with Lumen on their own terms.
"So making sure that our products and capabilities are completely digitally enabled so that our customers externally can choose when and how they interact with us," said Morche when explaining Lumen's digital first strategy. "They're not reliant on human interaction. We're here for them if they want us to be. But for those customers who are more independent, or want to work different hours, or just want to be on their own, (we're) ensuring that they can do that in a very seamless way. And then internally, that allows for a lot of bureaucracy and optics to move out of the organization and into more creative roles," he added.
Lumen launched hyper WAN last year, which allows customers to go online to order SD-WAN and MPLS services at the same time with security, hyper DDoS—which allows customers to either work with Lumen's SoC or order it online— and dynamic capacity without going through Lumen's sales team.
"Then what we'll see coming from us in beta in the next couple of weeks is a wave topology tool, which I'm really excited about," Morche said. "So we operate, I would say the largest network in the world, but I'll say it here, it's one of the largest networks in the world, and wavelength is a huge part of what we provide to our customers. So they might interact with us looking to provide their own diversity. They already have a route from somebody else, (but) they want to purchase diversity from us."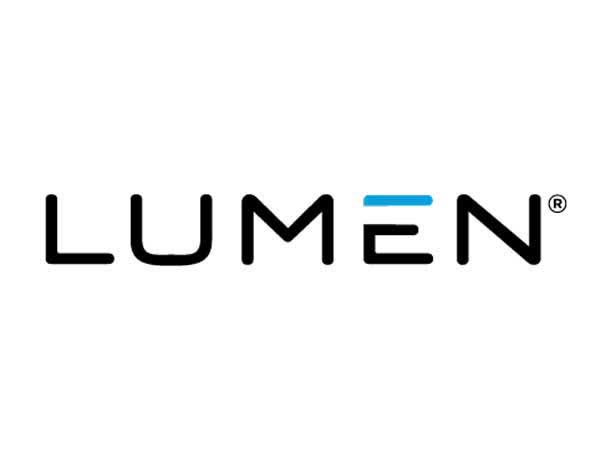 Morche said normally customers would work directly with Lumen's sales team and a sales engineer on setting up their wavelength topologies.
"There would be a lot of collaboration back and forth, or they may want to build an entire diverse wavelength backbone on their own," Morche said. "So we have opened up the fabric of our network so our customers can see all the points that they can set up wavelengths, all the different routes between those points, and where we have capacity."
"The customer says 'Yes, that's what I want,' and we authorize that. It flows through into delivery and into assurance. So that tool, from the very beginning of customer interaction, collaborating with us using our network, but not necessarily our people, flows all the way through as an 'as built' to the very end."
If a customer loses its diversity, Morche said Lumen automatically creates a trouble ticket and starts working on the problem as it notifies the customer.  "That automatic auditing of capability, that intelligent networking, that unearthing of capability and network is so important to improving customer experience," Morche said. "So that's really the first thing that we're focused on."
……………………………………………………………………………………………………………………………………………………………………………………………………
Chris Wallendal  wrote in a Seeking Alpha column: "Lumen is investing in new capabilities and services to target the large client International and Global Accounts Management ("IGAM") and Enterprise segments with their extensive networks. The Small and Medium Business ("SMB") segment is challenged for growth by a large portion of legacy voice services, while the wholesale segment is volatile and faces commodity like competitive pressures. The Consumer segment is still working off no longer supported video and legacy wireline services, but its largest revenue comes from broadband services which is showing growth from demand for high bandwidth (>100Mbps) customers."
References:
https://kvgo.com/citi/lumen-technologies-january-2021
https://www.lumen.com/en-us/home.html
https://www.fiercetelecom.com/telecom/lumen-tees-up-wavelength-topology-tool-to-enable-a-more-dynamic-customer-experience
https://seekingalpha.com/article/4396578-shedding-light-on-lumen-technologies
---