AWS and Verizon Business have expanded their 5G collaboration to provide private multi-access edge computing (Private MEC) for enterprises. Private MEC integrates edge computing infrastructure with private networks deployed on or near the customer's premises. AWS and Verizon have integrated Verizon's 5G Edge MEC platform with AWS Outposts [1.], a fully managed service that offers the same AWS Infrastructure, AWS services, APIs, and tools to virtually any data center, colocation space, or on-premises facility for a consistent, hybrid experience.
Note 1. Outposts is AWS' on-premises option that involves data center equipment being installed at an enterprise facility. It uses AWS infrastructure, services, APIs, and tools to support a hybrid cloud service. Verizon is offering several form factor options of Outposts, include 1U and 2U deployments.
AWS initially launched Outposts in late 2019. "Instead of building this funky bridge between two things," on-premises data centers and the cloud, Outposts brings native AWS services into on-premises data centers while "seamlessly connecting to AWS's broad array of services in the cloud," AWS CEO Andy Jassy explained at the time.
Outposts is similar to competing offers like Microsoft's Azure Arc, Google's Anthos, and IBM's Cloud Satellite. AWS last month also struck a deal with Nokia to combine Outposts with the telecom vendor's RAN and edge equipment to target the enterprise space.
………………………………………………………………………………………………………………………………………
Verizon Business customers will be able to tap into the combination to deploy a fully managed private mobile edge compute network within their on-premises environment that can handle low-latency applications like intelligent logistics, robotics, and factory automation.
MEC deployment across different enterprise networks. Source: ETSI
…………………………………………………………………………………………………………………………………….
According to Amazon,  cloud migrations are often inhibited by residency or privacy constraints that prevent data from leaving the premises, strict compute latency requirements, or the need for cloud infrastructure to connect directly to onsite equipment. Similarly, many workloads involve huge volume of data, making transfers to the cloud infeasible due to limited available network bandwidth and timing constraints.
Furthermore, enterprise applications commonly depend on local wired or Wi-Fi networks to transport data locally. While wired networks can provide acceptable performance, they are expensive to upgrade, reroute, and extend. On the other hand, enterprise Wi-Fi offers simplicity and cost-effectiveness, but offers less manageability and suffers from coverage, capacity, reliability, security, and handoff issues.
The Private MEC solution deployed on AWS Outposts addresses these challenges by providing a secure, dedicated cloud computing platform and reliable on-premises wireless networking based on 5G, all using a single infrastructure deployment. The private 5G network offers better performance, control, reliability, and density than existing options. Combined with the AWS services brought by AWS Outposts, we are enabling Enterprise customers to deploy low latency, high-performance applications on their premises, leveraging both the benefits of 5G and the cloud, locally. By leveraging Private MEC enterprises can host workloads in emerging areas such as Industry 4.0; for example, Private MEC and private 5G can facilitate deeper integration between IT and operational technology (OT) systems in manufacturing facilities.
Private MEC also supports many use cases beyond the factory. Events and venues, such as sports, concerts, and theme parks can use Private MEC to provide enhanced experiences with AR/VR, live information overlays, multi-camera, multiple angle views, and personalized instant replays. Healthcare providers use Private MEC for real-time diagnostics over 5G for rapid access to radiological scans on-site and local processing of sensitive patient data. Schools and universities can benefit from Private MEC by servicing students in rural areas without adequate broadband coverage to run applications like virtual desktops. We are excited about the innovations that Private MEC solutions can unlock across industries, and continue to work with customers to power their innovation with edge computing.
……………………………………………………………………………………………………………………………………………
Amazon AWS is also working with Corning Incorporated, a leading materials science and advanced manufacturing innovator, and Verizon to deploy a Private MEC solution on AWS Outposts at the Corning factory in Hickory, North Carolina. Corning uses AWS Outposts to run computer vision software from Gestalt Robotics that provides autonomous navigation and advanced environmental sensing. Corning recently installed an AWS Outposts rack that places the power of the AWS cloud within the four walls of its optical cable plant in Hickory, North Carolina.
The AWS capabilities that Outposts delivers, combined with the ultra-low latency, high throughput of the private 5G network, provide a powerful platform upon which Corning will innovate with applications never before possible, such as real-time analysis of large volumes of high-resolution video streams from across the factory and integration of high-data-rate automation systems. In factory environments like this, Amazon EC2 instances with GPU acceleration provide the necessary computing power to run Computer Vision (CV) and AI/ML workloads efficiently, enabling real-time control of Autonomous Mobile Robots (AMRs) that roam the factory floors.
The software running on the Private MEC service can guide the AMRs safely and speedily through a factory, avoiding people and obstacles while ferrying their payloads from point to point. The Private 5G network enables reliable, low-latency transmission of rich sensor data (lidar, vibration, temperature, audio) from these AMRs and other industrial devices located throughout the factory. Importantly, this enables operators to observe a live stream of video in near real-time and intervene when necessary.
The same computer vision technology used by the AMRs for navigation and safety can also be used to detect and inventory raw material and finished goods in a factory. Mobile video streams from the AMRs can be combined with feeds from cameras installed in the factory and onsite sensor inputs and RFIDs for accurate counting and tracking. In addition, integration with Manufacturing Execution Systems (MES) running on Outposts enables real-time monitoring, automation, and optimization, as raw material is turned into the final product.
This opens up possibilities such as performing predictive maintenance and servicing of onsite machinery without the need to ship massive amounts of sensor data over network links into the cloud. Private MEC solutions like this enable factories to become even smarter and leverage the power of innovation that AWS brings to the cloud, while simplifying the deployment and management of on-premise networking with the latest 5G technologies.
References:
https://aws.amazon.com/blogs/industries/aws-and-verizon-expand-5g-collaboration-with-private-mec-solution/
https://aws.amazon.com/outposts/
https://www.sdxcentral.com/articles/news/verizon-adds-aws-outposts-to-5g-edge-plan/2021/04/
https://www.etsi.org/images/files/ETSITechnologyLeaflets/MultiAccessEdgeComputing.pdf
South Korea's #1 wireless network operator SK Telecom (SKT) has launched a 5G edge cloud service in partnership with Amazon Web Services (AWS).  'SKT 5GX Edge' uses AWS Wavelength at the edge of SKT's 5G network.  SKT said that SKT 5GX Edge will enable customers to develop mobile applications that require ultra-low latency.
With SKT 5GX Edge, applications are connected to 'AWS Wavelength Zones', which are located at the edge of SK Telecom's 5G network, making it unnecessary for application traffic to hop through regional aggregation sites and the public internet.
SKT 5GX Edge with AWS Wavelength is expected to enable SK Telecom's enterprise customers and developers to build innovative services in areas including machine learning, IoT, video games and streaming using the AWS services, APIs, and tools they already use.
SK Telecom and AWS started operating the first AWS Wavelength Zone in South Korea in the central city of Daejeon (140 kilometers south of Seoul) earlier this month.  They plan to expand the SKT 5GX Edge infrastructure to other parts of the country, including Seoul in 2021.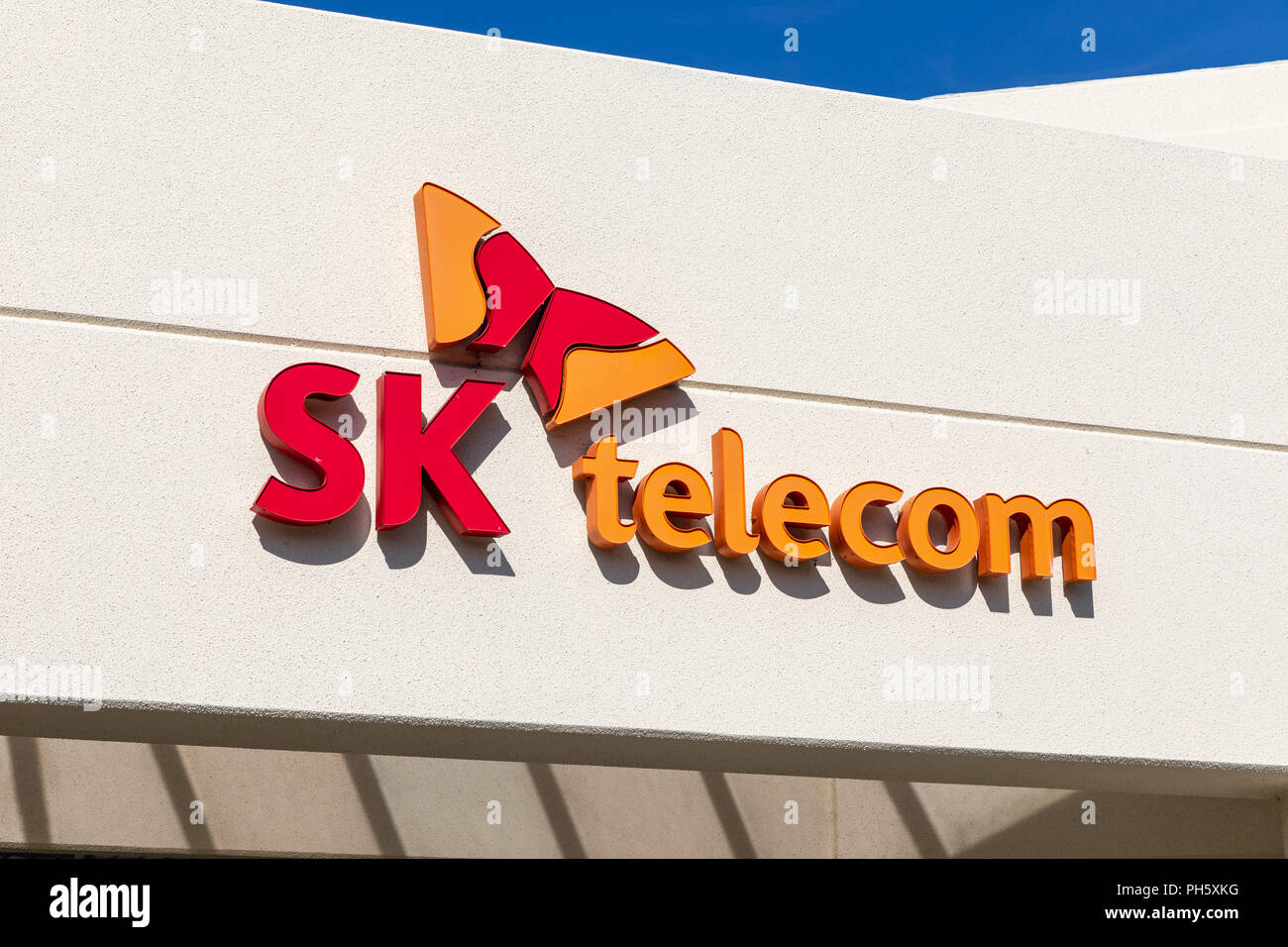 SK Telecom has been cooperating with AWS since February of this year to deploy AWS Wavelength Zones on SK Telecom's 5G network and worked with 20 enterprise customers to test the service.
SKT and AWS are actively cooperating in the area of non-face-to-face services as demand grows due to the pandemic. The two companies have been working with video conferencing solution provider Gooroomee to build an environment where two-way video conferencing and remote education services are provided without delay, and have realized a service with a latency of less than 100 milliseconds for multiple simultaneous sessions.
"With AWS Wavelength on SKT's 5G network, customers in South Korea can develop applications that take advantage of ultra-low latencies to address use cases like machine learning inference at the edge, smart cities and smart factories, and autonomous vehicles – all while using the same familiar AWS services, API, and tools to deploy them to 5G networks worldwide," said Matt Garman, Vice President of Sales and Marketing, AWS.
"In collaboration with AWS, SK Telecom has successfully integrated private 5G and edge cloud. By leveraging this new technology, we will lead the efforts to create and expand innovative business models in game, media services, logistics, and manufacturing industries," said Ryu Young-sang, President of MNO at SK Telecom.
………………………………………………………………………………………………………………………………
SK Telecom and AWS also report that they have been working to improve operational stability of autonomous robots and efficiency in remote monitoring and control. Together with Woowa Brothers, the operator of food delivery app 'Baedal Minjok,' the two companies have completed tests of applying the 5G MEC service to outdoor food delivery robot Dilly Drive. Meanwhile, work continues with local robotics company Robotis to test run autonomous robots in the 5G cloud environment.
SK Telecom and AWS have also signed an agreement with Shinsegae I&C and Maxst to build an AR navigation and guidance system in the Coex Starfield shopping mall in Seoul. They are also working on potential use of the 5G cloud service with Deep Fine, an AR glass solution developer, and Dabeeo, a spatial recognition service provider. With the National IT Industry Promotion Agency (NIPA), SK Telecom has launched an open lab to develop realistic contents optimized for the 5G network and to support the growth of the related ecosystem.
Collaboration is also ongoing with Looxid Labs, a provider of real-time analysis for eye-gaze tracking and brain wave data, to develop services on the 5G MEC for a senior citizen center in Busan.
SK Telecom and AWS are also cooperating in the area of non-face-to-face services as demand grows due to the COVID-19 pandemic. The two companies have been working with video conferencing services provider Gooroomee to develop an environment where 2-way video conferencing and remote education services are provided without delay, and claim they have achieved a service with a latency of less than 100 milliseconds for multiple simultaneous sessions.
………………………………………………………………………………………………………………………………………………
References:
https://www.sktelecom.com/en/press/press_detail.do?page.page=1&idx=1494&page.type=all&page.keyword=
https://www.telecompaper.com/news/sk-telecom-launches-5gx-edge-cloud-service-with-aws–1366915
---