Samsung Networks is deploying small cells in large volume for indoor coverage for Mukesh Ambani-led Reliance Jio, which is set to have 99% population coverage soon in the country, according a Samsung executive.
"We have seen drive happening on indoor small cells. But that doesn't mean that outdoor isn't happening. Outdoor is happening at a good speed basis the site availability and so on… We will continue to expand on this piece of the network [indoor] because there are places where it's more value to go that way," Srini Sundararajan, Senior Vice President and Head of Networks Business at Samsung India, told ET.

"Jio tells us what their network requirements are, and we support…indoor always volume looks larger because devices are smaller and are easy to deploy and are self-configured," he added.
Samsung Networks had earlier this year obtained a new 4G LTE network expansion contract from its sole customer in India, Reliance Jio, to increase the telco's 4G network penetration from around 75% to 99% by Diwali this year.
The South Korean company is the sole 4G equipment provider to Jio with contracts to supply wireless base station equipment for over 140,000 sites for pan-India coverage last year, ET had earlier reported.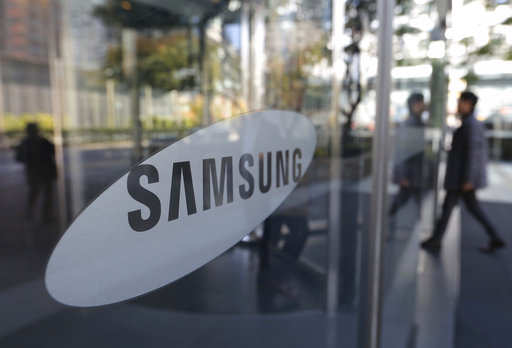 Image courtesy of Economic Times Telecom (India)
…………………………………………………………………………………………………………………………………………………………………….
Sundararajan said that Jio is expanding its networks for both coverage and capacity needs in the country. "It has to be both. There are still parts of the country we need to increase the coverage. Some of the hilly areas or remote areas. For every project, there is a certain percentage of sites for coverage and a large percentage is for capacity," he added.
For capacity, Jio has started commercial deployment of massive mimo technology in areas where it is not able to add new sites easily.
In addition to 4G wireless equipment, Samsung is also providing packet core technology to Jio. The executive said that the virtualised packet core will play a crucial role in the 5G scenario.  Samsung is currently preparing to conduct 5G field trials in New Delhi in the first quarter of the next year, and is working closely with the Department of Telecommunications (DoT).
"We have a lot to offer similar to what we did on 4G, and which is why we said that we will partner with the DoT. We are directly partnering with the DoT to ensure that we listen to the needs of the government," the executive said.
He added that the government's involvement in these 5G field trials is very crucial for the successful commercial roll out since there will be 5G use cases that will have "societal value" along with the business value.
"The government is very proactively enabling and promoting to grow the 5G network. They are very aware that it is the ecosystem, and not just a vendor or operator. So they tend to bring different players into it to ensure that we are able to provide a high-value system for the country," he added.
Samsung will be conducting the trial using the millimeter wave (mmwave) spectrum even as other vendors like Huawei plan to conduct trials in the mid-band.  Sundararajan said that the millimeter wave band will offer a large chunk of spectrum that can result in uses cases like fixed wireless access (FWA) with huge capacity for data services. "We need to have the technology in the mmwave to enable the true vision of the government," he said.
Samsung is currently doing 3.5Ghz trials in the mid-band in South Korea, and in the US, we are doing mmwave trials. "We are technology agnostic, but use cases will drive the adoption of one of these bands," he said.
References:
https://telecom.economictimes.indiatimes.com/news/samsung-deploying-small-cells-in-large-volumes-for-jios-indoor-coverage-networks-head/66555444?photo_id=65769267
Reliance Jio Blankets India with Inexpensive 4G Service; Where are the Profits?
India Selects Cisco, Samsung, Nokia, Ericsson for 5G trials; Bars Huawei and ZTE
India's DoT Creates Dedicated 5G Technology Test Bed after Ericsson 5G Demonstration
IEEE President Jim Jefferies speaking at India Mobile Congress (IMC) 2018
……………………………………………………………………………………………………………………………………………………………………………………………………………………………….
Telecom Equipment Vendors Investment in India:
Telecom equipment makers including Cisco, Samsung, Ericsson, Nokia, Intel and Sterlite Tech (from India) will be investing more than Rs 4,000 [1] crore in India, announced Telecom Minister Manoj Sinha Saturday at the third day of the India Mobile Congress (IMC) 2018.  That investment commitment is in line with India Prime Minister Narendra Modi's goal to achieve a capital gain of $100 billion (about Rs 7 lakh crore) by 2022.   The amount invested will increase further, said Sinha, adding that the investment commitment shown by the equipment manufacturers is a part of government's ambitious policy target to achieve Rs 7 lakh crore worth of investment by 2022.   Sinha said discussions and announcements at IMC show that India is ready for the emerging 5G services. The 5G technology (based on the forthcoming IMT 2020 standard) would facilitate massive machine-to-machine (M2M) communication and has many other applications.
Note 1.   4000 crores (= 400000 lakhs) is equal to 40000 million (40 billion).  40,000,000,000 INR is equal to 544,400,000 USD @ 73.48 Indian rupees to 1 US dollar.
…………………………………………………………………………………………………………………………………………………………………………………………………………………………………………………………………….
These are the first set of investments flowing in after the announcement of National Digital Communications Policy. In August this year, the India Cabinet has approved the National Digital Communications Policy 2018 that aims to attract $100 billion of investment and creation of 4 million jobs in next four years, in addition to an aggressive focus on next-generation of technologies. However, the investments will be made over a period of next one-two years, according Telecom Secretary Aruna Sundararajan.
Among all these telecom equipment makers, Sterlite Tech is the only homegrown (Indian) company that locally produces end-to-end optic fiber gear, a critical digital infrastructure required to increase 4G-LTE footprint and enabler of upcoming "5G" technology roll-outs.
Meanwhile, Korea's Samsung, Sweden's Ericsson, Finland's Nokia and the US-based Cisco have already partnered with India service operators and the telecom department to conduct field trials and demonstrate India-specific 5G use cases.
Industry experts discussed challenges in the digital communications during the three-day India Mobile Congress 2018 event, which saw participation from 20 countries and 300 companies, Sinha said.  Sinha added that discussions and announcements at the event show India is ready for the emerging 5G services. The 5G technology could facilitate massive machine-to-machine communications and has multiple usages.
………………………………………………………………………………………………………………………………………………………………………………………………………………………………………….
The India Mobile Congress 2018 was organized jointly by the India DoT and industry group Cellular Operators Association of India (COAI) which represents telcos such as Bharti Airtel, Reliance Jio and Vodafone Idea as well as gear makers such as Huawei, Ericsson, Nokia, Cisco and Samsung.
Sundararajan said IMC has generated more enthusiasm around 5G and the government has already committed to be at par with the world in launching this next generation services.  "We have already demonstrated government intent that India does not miss the 5G bus. We have already started to take initial set of action to make an enabling environment. We expect actual allocations of spectrum (for 5G services) to begin in the second half of next year," Sundararajan added.
……………………………………………………………………………………………………………………………………………………………………………………………………………………………………………
Samsung in IMC 2018 Spotlight:
At IMC 2018, Samsung announced its plan for India's first large-scale 5G trial, scheduled to take place in the first quarter of 2019 in collaboration with the Department of Telecommunications (DoT).
In his keynote speech at the event, Youngky Kim, President and Head of Networks Business at Samsung Electronics, said, "Samsung will pave the way for 5G to unlock the full potential of India together with industry leaders.  We are witnessing a rise in adoption of new technologies, inspired by 'Digital India' and spurred by the transition to 4G.'
"Our partnership with Reliance Jio has empowered millions, making their everyday lives better. Our roadmap for 5G showcases our strong commitment to India. We will continue to be a partner in Government of India's Digital India mission," said HC Hong, President and CEO, Samsung Electronics SouthWest Asia. Leading Disruptive Changes Using 4G in Digital India Since 2012, Samsung has been a key partner of the Indian telecommunications industry. During President Kim's keynote speech at the IMC, he said that Samsung has successfully built the world's largest greenfield and the most advanced 4G LTE networks nationwide by partnering with Reliance Jio.
At IMC 2018, Samsung showcased how its 5G solutions can enable a variety of 5G-powered business models and scenarios, including: 5G home broadband services, Smart Cities and Smart Agriculture.
Samsung's 5G Skyship (see photo below), which was developed in partnership with Korea Telecom, was flying over the exhibition center to demonstrate first response use cases. Samsung says it has been a pioneer in developing 5G solutions using its technology and experience. With its successful development of the first commercial ASIC-based 5G modems and mmWave RFICs, the company has been manufacturing compact-sized 5G radio and router devices and CPEs.
Photo provided by KT shows an unmanned airship using "high-end 5G" technology at the India Mobile Congress (IMC) 2018 in New Delhi 
……………………………………………………………………………………………………………………………………………………………………………………………………………………………………………………………………….
Samsung says its years of commitment to R&D investments since 2000 have come to fruition, as the company has been selected by the world's leading operators such Verizon, AT&T, Sprint and SK Telecom for both 4G and 5G solutions and services. At the root of this achievement are Samsung's end-to-end solutions spanning network equipment, devices, chip sets and the world's-first regulatory approval of 5G equipment by the U.S. Federal Communications Commission (FCC).  Samsung will continue its legacy of 4G LTE to enable digital transformation and provide a seamless path to 5G.
---