We noted in a recent IEEE Techblog post that the 5G spending slowdown in the U.S. is broader than many analysts and executives expected.  Well, it's worse than that! The previously referenced negative comments from the CEO of Crown Castle, were corroborated by American Tower last week:
"The recent pullback was more abrupt than our initial expectations," said Rod Smith, the CFO for cell tower firm American Tower, during his company's quarterly conference call last week, according to Seeking Alpha. Smith was discussing the reduction in US operator spending on 5G, a situation that is now cutting $40 million out of American Tower's margin expectations.  "The initial burst of 5G activity has slowed down," agreed the financial analysts at Raymond James in a note to investors following the release of American Tower's earnings.
Cell tower giant SBA Communications said it too is seeing the broad pullback in spending that has affected its cell tower competitors (i.e. American Tower and Crown Castle). But the company's management sought to reassure investors with promises of continued growth over the long term.  During their earnings call, SBA executives said they expect activity to increase next year as T-Mobile looks to add 3.45GHz and C-band spectrum to its network, and as Dish Network restarts its network buildout.
The two largest 5G network equipment vendors that sell gear in the U.S. are seeing similar CAPEX cutbacks. "We see some recovery in the second half of the year but it will be slower than previously expected," Nokia CEO Pekka Lundmark said earlier this month during his company's quarterly conference call, in response to a question about the company's sales in North America. His comments were transcribed by Seeking Alpha.  Ericsson's CEO, Borje Ekholm, is experiencing similar trends: "We see the buildout pace being moderated," he said of the North American market, according to a Seeking Alpha transcript
AT&T's CFO Pascal Desroches confirmed the #1 U.S. network operator is slowing its network spending. "We expect to move past peak capital investment levels as we exit the year," he said  during AT&T's quarterly conference call, as per a Seeking Alpha transcript. AT&T's overall CAPEX would be $1 billion lower in the second half of 2023 when compared with the first half of this year due to greatly reduced 5G network build-outs.
"This implies full year capex of ~$23.7 billion, which management believes is consistent with their prior full year 2023 capex guidance of '~$24 billion, near consistent with 2022 levels' and includes vendor financing payments," wrote the financial analysts at Raymond James in their assessment of AT&T's second quarter results, citing prior AT&T guidance.
"Although management declined to guide its 2024 outlook, it has suggested that it expects capital investments to come down as it progresses past the peak of its 5G investment and deployments. We believe the trends present largely known CY23 [calendar year 2023] headwinds for direct 5G plays CommScope, Ericsson and Nokia. Opportunities from FWA [fixed wireless access] might provide modest offsets and validate Cambium's business. AT&T's focus on meeting its FCF [free cash flow] targets challenge all of its exposed suppliers, which also include Ciena, Infinera and Juniper," the financial services firm added.
Verizon CEO Hans Vestberg told a Citi investor conference in January that CAPEX would drop to about $17bn in 2024, down from $22bn in 2022″  "We continue to expect 2023 capital spending to be within our guidance of $18.25 billion to $19.25 billion. Our peak capital spend is behind us, and we are now at a business-as-usual run rate for capex, which we expect will continue into 2024," explained Verizon CFO Tony Skiadas during his company's quarterly conference call last week, according to Seeking Alpha.
"After years of underperformance, perhaps the best argument for Verizon equity is that expectations are very low. They are coming into a phase where capex will fall now that they've largely completed their 5G network augmentation. Higher free cash flow will flatter valuations, but it will also, more importantly, lead to de-levering first, and potentially even to share repurchases down the road," speculated the analysts at MoffettNathanson in a research note to investors following the release of Verizon's earnings.
T-Mobile USA had previously said its expansive 5G build-out had achieved a high degree of scale and it would reduce its capex sharply starting in 2023."We expect capex to taper in Q3 and then further in Q4," said T-Mobile USA's CFO Peter Osvaldik during his company's quarterly conference call last week, according to Seeking Alpha. He said T-Mobile's capex for 2023 would total just under $10 billion.  T-Mobile hopes to cover around 300 million people with its 2.5GHz midband network by the end of this year. Afterward, it plans to invest in its network only in locations where such investments are necessary.
Similarly, Verizon and AT&T are completing deployments of their midband C-band 5G networks, and will slow spending after doing so.  That's even though neither telco has deployed a 5G SA core network which involves major expenses to build, operate and maintain.
Dish Network managed to meet a federal deadline to cover 70% of the U.S. population with it's 5G OpenRAN in June. As a result, the company said it would pause its spending until next year at the earliest.
American Tower was a bit more hopeful that CAPEX would pick up in the future:
"Moderation in carrier spend following the recent historic levels of activity we've seen in the industry isn't unexpected and is consistent with past network generation investment cycles," explained CFO Rod Smith.  
"The cycles typically progress as there's a coverage cycle. It's what we've seen in past cycles, including 3G and 4G. It's an initial multiyear period of elevated coverage capex, and it's tied to new G spectrum aimed at upgrading the existing infrastructure," said American Tower's CEO Tom Bartlett. "And then later in the cycle, it will fill back into a capacity stage where we'll start to see more densification going on. So I'm hopeful that our investor base doesn't get spooked by the fact that this is a pullback. It's very consistent. The cadence is really spot on with what we've seen with other technologies."
In April, Dell'Oro Group analyst Stefan Pongratz forecast global telecom capex is projected to decline at a 2% to 3% CAGR over the next 3 years, as positive growth in India will not be enough to offset sharp capex cuts in North America.  He also predicted that wireless CAPEX in the North America (NA) region would decline 10% to 20% in 2023 as per this chart:
Now, that NA CAPEX decline seems more like 30% this year!
……………………………………………………………………………………………………………………………………………
References:
https://www.lightreading.com/5g-and-beyond/what-theyre-saying-about-5g-capex-in-2023-and-2024/d/d-id/785862?
USA's 5G capex bubble will burst this year as three main operators cut back
Worldwide Telecom Capex to Decline in 2023, According to Dell'Oro Group
https://www.fiercewireless.com/wireless/wireless-capex-north-america-expected-decline-10-20-2023
Dell'Oro: Telecom Capex Growth to Slow in calendar years 2022-2024
https://www.lightreading.com/5g-and-beyond/sba-acknowledges-5g-slowdown-but-offers-some-hope/d/d-id/785901?
According to 9to5Mac, both AT&T and Verizon are now increasing the cost of their legacy smartphone mobile service pricing plans by around $3 per line per month.  That's after both Verizon and AT&T raise their prices this Spring. The increased prices from both Verizon and AT&T are set to take effect in August.  Verizon is increasing prices on: 5G Start, Go Unlimited, Beyond Unlimited, Beyond Unlimited w/5G Ultra Wideband, Above Unlimited, Above Unlimited w/5G Ultra Wideband, and Single Unlimited Talk & Text 500MB. That's according to this reddit thread, which has several customers confirming the new incoming charges.
The AT&T  support page that details the new fees that 5G subscribers will pay says that the price increase will "allow [AT&T] to continue to deliver the great wireless service you expect."
–>Does anyone really believe that?
The 5G price increases from AT&T and Verizon seem particularly egregious as neither telco has deployed a 5G SA core network, without which there are no 5G features (e.g. network slicing, security, automation/ orchestration, MEC, etc).
These are just the latest price and fee hikes enacted by the nation's big 5G network service providers. For example, Verizon is increasing the price on its 5G home broadband service to new customers by $10 per month. Separately, T-Mobile, AT&T and Verizon are reducing their autopay discounts for customers who use credit cards. Even some prepaid cellular network providers, like T-Mobile's Metro, are raising prices.
Here's what each company said on this topic during their earnings calls this week:
"We look for opportunities to alter that value equation back to the customer where they perceive that they're getting a better value and better service and something more and it accretes into the business in terms of us being able to grow ARPUs [average revenues per user]," said AT&T CEO John Stankey this week during his company's second quarter earnings call, according to Seeking Alpha, in response to a question about pricing. "As you can see, our profitability numbers have been really, really strong. And that all comes from managing the complete equation."
Verizon's CFO offered a similar take this week: "We continued to benefit from pricing actions, including a recent change to our Verizon Mobile Protect offering," Tony Skiadas said during Verizon's own second quarter call, according to Seeking Alpha. "We continue to assess opportunities to take targeted pricing actions to better monetize our products and services as we deliver great value for our customers. For example, we recently announced an increase in our FWA [fixed wireless access] bundle pricing for new customers, which we expect will provide service revenue benefits in the second half of the year."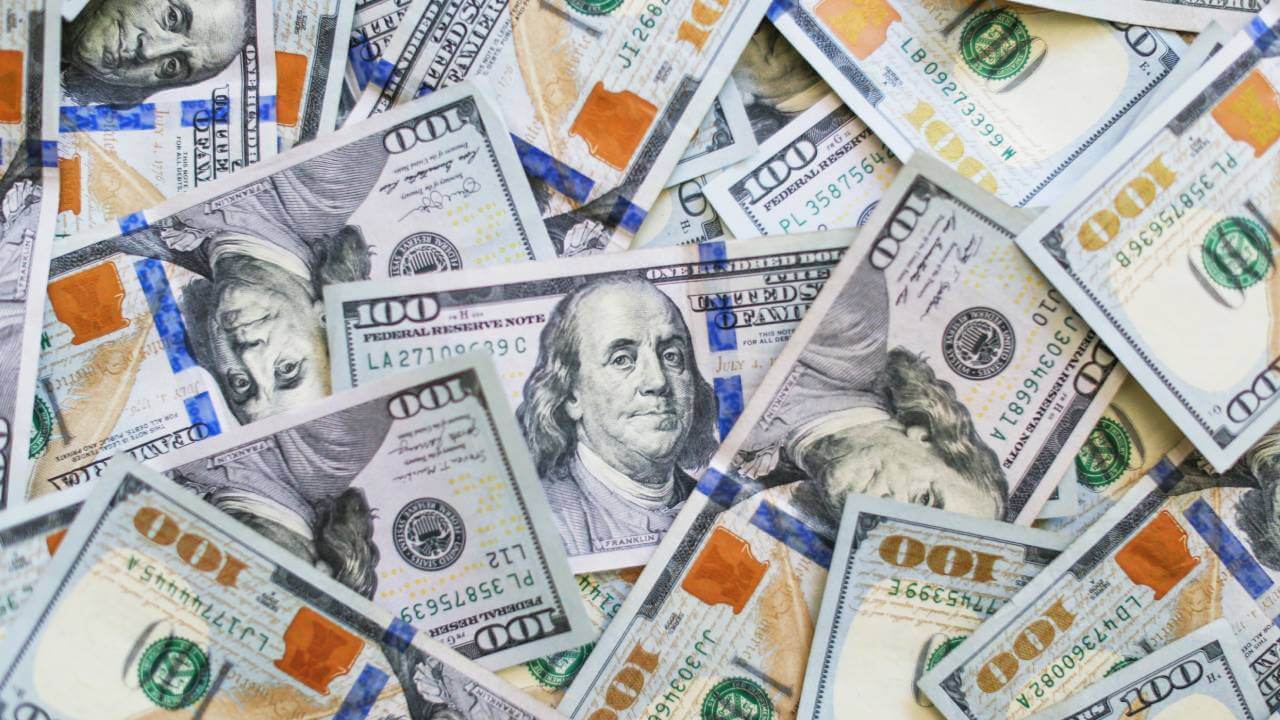 Analyst Comments:
"5G was supposed to offer connectivity products that could be adapted to different device types, verticals and industries, geographies, vehicles, drones," wrote analyst Patrick Lopez, with Core Analysis. "The 5G business case hinges on enterprises, verticals and government adoption and willingness to pay for enhanced connectivity services. By and large, this hasn't happened yet. There are several reasons for this, the main one being that to enable these, a network overall is necessary."
"Recent administrative rate plan adjustments on older phone plans, a $10 bump to fixed wireless pricing, and the introduction of myPlan (along with comps from last year's price increases) boosted consumer ARPA [average revenue per account] growth to +6.2% in Q2, and it should likely sustain at +4.5% or higher in the 2H of 2023," wrote the financial analysts at Wells Fargo in a note to investors following the release of Verizon's second quarter earnings [1.] . "These adjustments should put wireless service revenue growth at ~3.1% for FY'23, well within the range despite continued challenges on the consumer subs front," they added.
Note 1. Verizon has struggled with sluggish customer gains.  The company Verizon reported total postpaid phone net customer additions of roughly 8,000 during the second quarter. That figure includes approximately 136,000 net customer losses in Verizon's consumer-focused business, offset by 144,000 net customer additions in Verizon's business-focused division.
"With T-Mobile continuing its performance lead over Verizon and AT&T in independent studies and usually offering more affordable plans, these August price increases could be a net gain for the Un-carrier," Michael Potuck, 9to5mac.com
…………………………………………………………………………………………………………………………………………………………………………………..
In the U.S. only T-Mobile and Dish Network have deployed 5G SA core networks, but neither have touted any 5G features available.  T-Mobile states on its website, "T-Mobile and other CSPs are still in the early stages of 5G network slicing implementation. Gartner describes the industry as being in the "get started" phase of a three-phase rollout [2.].
Note 2.  Gartner report: "Create Value and Drive Revenue With 5G Network Slicing Phased Approach," Susan Welsh de Grimaldo, April 6, 2021.
References:
Verizon and AT&T raising prices for the second time this year, here's who is impacted – 9to5Mac
https://www.droid-life.com/2023/07/28/verizon-5g-start-unlimited-price-increase/
The latest 5G innovation: Even more price increases | Light Reading
Another Opinion: 5G Fails to Deliver on Promises and Potential
The 5G spending slowdown in the U.S. is broader than many analysts and executives expected.  Dell'Oro's Stefan Pongratz recently wrote:
"Even if it is early days in the broader 5G journey, the challenge now is the comparisons are becoming more challenging in the more mature 5G markets and the upside with the slower-to-adopt 5G regions is not enough to extend the growth streak.  Meanwhile, growth from new revenue streams including Fixed Wireless Access and enterprise LTE/5G is not ramping fast enough to change the trajectory. With 5G-Advanced not expected to trigger a new capex cycle, the question now is no longer whether RAN will grow. The question now is, rather, how much will the RAN market decline before 6G comes along?"
AT&T, Verizon, T-Mobile and Dish Network broadly spent 50% less on their 5G network build-outs than Crown Castle [1.] CEO Jay Brown expected. As a result, Crown Castle cut $90 million in expected services revenues from its full year 2023 financial forecast.
……………………………………………………………………………………………………………………………………
Note 1. Crown Castle offers services including new cell site development and equipment installation.  The company has a nationwide footprint of 40K+ cell towers, ~115K small cell nodes on air or under contract and more than 80K route miles of fiber optic cable.
…………………………………………………………………………………………………………………………………….
"So the back half of 2023, we did see a change relative to what we previously expected," Brown said last week during his company's quarterly conference call, as per a Seeking Alpha transcript. "The first half of 2023 came in exactly where we thought it was going to, and we saw the change in activity during the quarter. And that's what affected our second half of the year, the activity that we'll see in the – we believe we'll see in the third and the fourth quarter."
"I believe this initial surge in tower activity [among U.S. network operators] has ended," Brown said, arguing that early 5G network buildout programs are coming to an end. "In the second quarter, we saw tower activity levels slowed significantly. As a result, we are decreasing our 2023 outlook primarily as a result of lower tower services margin."
"From our perspective, this new guidance is as close to a disaster as it gets," wrote the financial analysts at KeyBanc Capital Markets in a note to investors last week. The analysts said the cell tower industry broadly is very stable, and warnings like those from Crown Castle are few and far between. "We struggle to understand how the … trajectory could change so materially."
…………………………………………………………………………………………………………………………….
Nokia and Ericsson take a hit:
5G network equipment vendor Nokia experienced a huge revenue drop of 40% from the North America market. Nokia CFO Marco Wiren stated that was "a result of declines across all business groups as inventory digestion continued and [communication service providers] reevaluated their spending plans."
"The weakness was clearly visible," Nokia CEO Pekka Lundmark said earlier this month, according to Seeking Alpha.
Nokia's 5G FWA business has run into some market challenges, specifically tied to the vendor being "highly sensitive to a very small number of customers."  "Especially in North America, now when those deployments are significantly more slow, there is inherently some volatility here," Lundmark explained.
Likewise, Ericsson's CEO Borje Ekholm said the vendor's quarterly sales in North America represented "one of the lowest shares we've seen in many years. But on the other hand, we see India growing very, very fast."
…………………………………………………………………………………………………………………………….
"We believe AT&T is a primary culprit with slow spending, but inventory absorption is occurring with other operators too," wrote the financial analysts at Raymond James in a recent note to investors. "CommScope has exposure to the same mobile and fixed access projects as well as an operator bias to its business. Ciena has high exposure to the North American operators (fiber backhaul from cell sites), but we think guidance it offered in early June reflected AT&T absorbing inventory. Ciena, Infinera, and Juniper have material cloud exposure that we believe is improving as an offset to slower telcos."
References:
https://www.lightreading.com/digital-infrastructure/americas-5g-spending-slowdown-proves-bigger-than-expected/d/d-id/785771?
https://www.sdxcentral.com/articles/analysis/open-ran-growth-slows-to-a-crawl/2023/07/
https://investor.crowncastle.com/news-releases/news-release-details/crown-castle-reports-second-quarter-2023-results-and-updates
https://www.sdxcentral.com/articles/news/nokias-profits-plunge-as-north-american-operators-slash-5g-spending/2023/07/
https://www.prnewswire.com/news-releases/ran-market-to-decline-at-a-1-percent-cagr-through-2027-according-to-delloro-group-301876083.html
---