Paul Scanlan, CTO of Huawei Carrier Business Group made clear what everyone already knew- that the Chinese tech giant doesn't support Open RAN or Virtualized RAN (vRAN).  On a media call today, Scanlan noted that Open RAN has a lot of problems: It isn't standardized, it can't be easily integrated with existing network infrastructure, and it's not ready for the most intense period of 5G deployments coming up with 5G SA core networks.
"It's not that it's not going to happen, and I believe it will in different guises but I'm not sure whether … from a commercial perspective, is it too late practically? The challenge is it's not standardized. It's an association. Because things are not standardized, no standards, you don't get cooperation, you don't get competition, you don't get innovation to drive this," Scanlan said, describing groups such as the O-RAN Alliance as "just a bunch of friends."
Absent standardization, technologies like open RAN become fragmented and lack interoperability — two outcomes that most network operators are unwilling to accept, according to Scanlan.
The IEEE Techblog has noted from day one that neither the O-RAN Alliance or TIP Open RAN project are standards development organizations (SDOs). Worse, is they don't even have liaisons with ITU-R, ETSI, or 3GPP which are (although 3GPP specs must be transposed by SDOs like ETSI or submitted to ITU-R WP 5D to become binding standards).
In June, Scanlan told Asia Times that Huawei has already built enterprise networks for 2,000 manufacturing companies and plans to build 16,000 next year. The Chinese tech giant has also built 5,300 private networks for mining companies, Scanlan stated.  Today, he said that the real cost for network operators is opex, rather than capex.
"The telecom operator's problem is not capex, it's actually opex," he said, adding that opex eats up about 65% of the average cost per site for site rental, backhaul, and energy. RAN comprises about 12% of opex costs per site on average, he said.  The implication is that Open RAN opex will be higher than that of conventional RANs with purpose built network equipment from legacy base station vendors.
Another challenge for open RAN involves security and point of responsibility. That's because of many more exposed interfaces between different vendor equipment.  In a typical open RAN deployment "you've got three or four vendors all providing components (modules) that are going to be patched together. Scanlan asked, "Who's responsible for making sure that it's going to be secure or it's going to deliver" on performance and fall in line with guaranteed operating costs?"
"Everybody says from a cybersecurity perspective it'll be more secure. Well, I don't agree with that. I mean, who's going to be responsible?"
Critics of O-RAN argue that the much-touted alternative to Huawei will be costly, cumbersome and ineffective. Henry Kressel wrote in Asia Times on December 29, 2020:
O-RAN proposes to open up only part of the proprietary wireless network, namely the part that goes from the antenna to the delivery of transportable data packets to the extended interconnection network that routs the  packets to their ultimate destination. These functions are currently performed using equipment and software proprietary to each equipment vendor.

This is a big ,multiyear project that requires the collaborative efforts of industry and governments. These technologies are complex and require extremely high levels of reliability – hence, extensive and costly testing.

The O-RAN Coalition has recommended that US federal sources put $1 billion into the project. But even if government money is forthcoming, it will be only the beginning of a costly development project. One estimate from a reliable industry expert states that at least five years might be needed before competitive products meeting the new standards could reach the market.
"So many people just throw out (?) virtualization or throw out (?) vRAN, or open RAN, and all the rest for different types of reasons," he said. "If you've not been either developing the technology or you're not at the operator's point to understand the challenges and the pain points of each of them, then often a lot of the reasons why we want to do something is perhaps for political reasons [1.] and just haven't been very well thought out."
Note 1.  Many believe the motivation and impetus for Open RAN is to permit new base station vendors, particularly skilled in virtualization software, to enter the 4G/5G market.  Two particular politically inspired vendor targets are Huawei and ZTE who are not permitted to join either O-RAN or TIP projects.
Of course there are also performance issues with the commoditized chips that will be used for Open RAN.  Several years ago, Huawei explored the use of commoditized silicon in its 5G network equipment, but "the problem was that the jitter at the substrate level was too high. It would not achieve the targets that we wanted in terms of latency, so we had to develop the chip ourselves," Scanlan said.
"For virtualized RAN, what do you want to do with virtualization, what's the target objective? When we put things in a cloud the first thing we're really trying to do is create flexibility and resource scaling. And because it's software driven, we're able to change those things and downstream everything can operate from it," Scanlon explained.
"Within the next two or three years, there are no commercial opportunities for open RAN because of technological maturity," Victor Zhang, Huawei's vice president, told Light Reading when asked what Huawei was doing to support the concept. "There is still a long way to go with open RAN."
One problem is that the general-purpose processors used in open RAN baseband equipment are less power-efficient than customized gear. Huawei summed this up in 2019. "There is a specific R&D team doing research on using white boxes with Intel CPUs [central processing units] in 4G basestations and the power consumption is ten times more," said Peter Zhou, the chief marketing officer of Huawei's wireless products line, at a London event. "5G is [even] more complicated and an Intel CPU gives you a problem with jitter. In terms of existing CPU technology, we haven't seen the possibility of using that with 5G basestations."
John Strand, the CEO of Strand Consult, thinks it inconceivable that Huawei is not privy to the O-RAN Alliance's activities. Smaller Chinese vendors could even be representing Huawei, he has suggested. It seems highly likely that links between China Mobile and Huawei are much stronger than connections between a European operator and its main supplier.
References:
https://www.sdxcentral.com/articles/news/huawei-cto-disses-virtualized-open-ran/2021/09/
Dell'Oro Group increases Open RAN radio and baseband revenue forecast
https://www.lightreading.com/open-ran/huawei-gives-another-thumbs-down-to-open-ran—or-so-it-says/d/d-id/768660
For years, Huawei, Ericsson, Nokia, Samsung and ZTE supplied most of the wireless network infrastructure equipment (base stations, small cells, core network, etc) for building cellular networks and mobile operators can only pick one for each part of their network.  That may change with the movement of legacy telecom equipment companies like Nokia and Samsung announcing Open RAN products.
Nokia today became the first major telecom equipment maker to commit to adding open interfaces in its products that will allow mobile operators to build networks that are not tied to a vendor.  It's Open Radio Access Network (Open RAN), aims to reduce reliance on any one vendor by making every part of a wireless 3G/4G/5G base station modular and interoperable which permits network operators to choose different suppliers for different components.  The company bolded stated in its press release:
"Nokia Open RAN (O-RAN) solutions will deliver world-class performance and security to the O-RAN ecosystem."
As part of its implementation plan, Nokia plans to deploy Open RAN interfaces in its baseband and radio units, a spokesman said. An initial set of Open RAN functionalities will become available this year, while the full suite of interfaces is expected to be available in 2021, the company said.
Nokia, unlike other Ericsson, Huawei, and other base station vendors, has participated in the development of open RAN technology and have joined the O-RAN Alliance and TIP Open RAN project.
The Finnish telecom giant (which includes what's left of Alcatel-Lucent) promised an initial set of O-RAN functionalities this year and a "full suite" of O-RAN-defined interfaces in 2021. Nokia's press release, made no mention of external partners/customers.
"Several operators have now committed to Open RAN,  due to the enhanced flexibility that O-RAN can bring. New operators are fully committing to Open RAN and alternative hardware vendors throughout their networks, and legacy operators are using O-RAN to create opportunities for innovative new products to fit into their complex networks. This overall trend strengthens the ecosystem and allows for specialty radios to address the infinite variety of real-world applications. Nokia is the only major vendor that has fully committed to actively developing the O-RAN interfaces, ensuring that its 5G RAN solutions will support the future open ecosystem the operators are seeking," said Joe Madden, a principal analyst at Mobile Experts.  

Tommi Uitto, President of Mobile Networks at Nokia, said: "Nokia is committed to leading the open mobile future by investing in Open RAN and Cloud RAN solutions with the aim of enabling a robust telecom ecosystem with strong network performance and security. Nokia's Cloud RAN solution leads the market and is continuing to evolve to a cloud-native architecture. We have ​the scale and capabilities to address the increased customer demand for this technology, underpinned by the world-class network performance and security that only Nokia can deliver."
………………………………………………………………………………………………………………………………………..
Samsung followed Nokia's announcement today, announcing RAN products that are fully "virtualized" baseband and radio units. The South Korean conglomerate said in its press release  that it's  fully-virtualized 5G Radio Access Network (vRAN) solution will be commercially available this quarter.
"The solution provides a new option for mobile operators seeking improved efficiencies, cost savings, and management benefits from deploying a software-based 5G radio infrastructure," according to that press release.
Samsung's 5G vRAN consists of a virtualized Central Unit (vCU), a virtualized Distributed Unit (vDU), and a wide range of radio units to enable a smooth migration to 5G. By replacing the dedicated baseband hardware used in a traditional RAN architecture with software elements on a general-purpose computing platform, mobile operators can scale 5G capacity and performance more easily, add new features quickly, and have flexibility to support multiple architectures.  Samsung's vRAN solution operates on x86-based COTS servers, either with or without hardware accelerators depending on factors such as total bandwidth. The company said:
"When combined with Samsung's virtualized 4G/5G Core (network), the operator will be able to implement an end-to-end software-based radio and core network running on COTS x86 servers."
Samsung already commercialized its virtualized Central Unit (vCU) in April 2019, which operates in live networks in Japan, South Korea, and the U.S. The new 5G vRAN solution has expanded to include a virtualized baseband or Distributed Unit (vDU).
"Samsung's 5G vRAN validates a software-based alternative to vendor-specific hardware, while offering high performance, flexibility, and stability," said Jaeho Jeon, Executive Vice President and Head of R&D, Networks Business at Samsung Electronics. "Once the solution becomes commercially available this quarter, we look forward to providing carriers with additional architectural options for building innovative and open 5G networks."
"Samsung is a big believer in open systems," explained Alok Shah, Samsung's VP of strategy, marketing and business development. "It's what our customers are asking for."
"Now, more than ever, mobile operators recognize the need for quality-driven, flexible, scalable, and cost-efficient network architectures while planning for 5G network success," said Peter Jarich, Head of GSMA Intelligence. "RAN virtualization will be an important tool in helping to deliver on those demands and Samsung's continuing vRAN innovation positions it well to deliver."
Derek Johnston, Samsung's head of marketing and 5G business development for the Networks unit, said the company completed a final validation test performed for customers this past April. The press release said: "Samsung demonstrated its vRAN capabilities to customers in April 2020, proving the feasibility of full virtualization by operating 5G New Radio (NR) baseband functions in software running on an x86-based COTS server."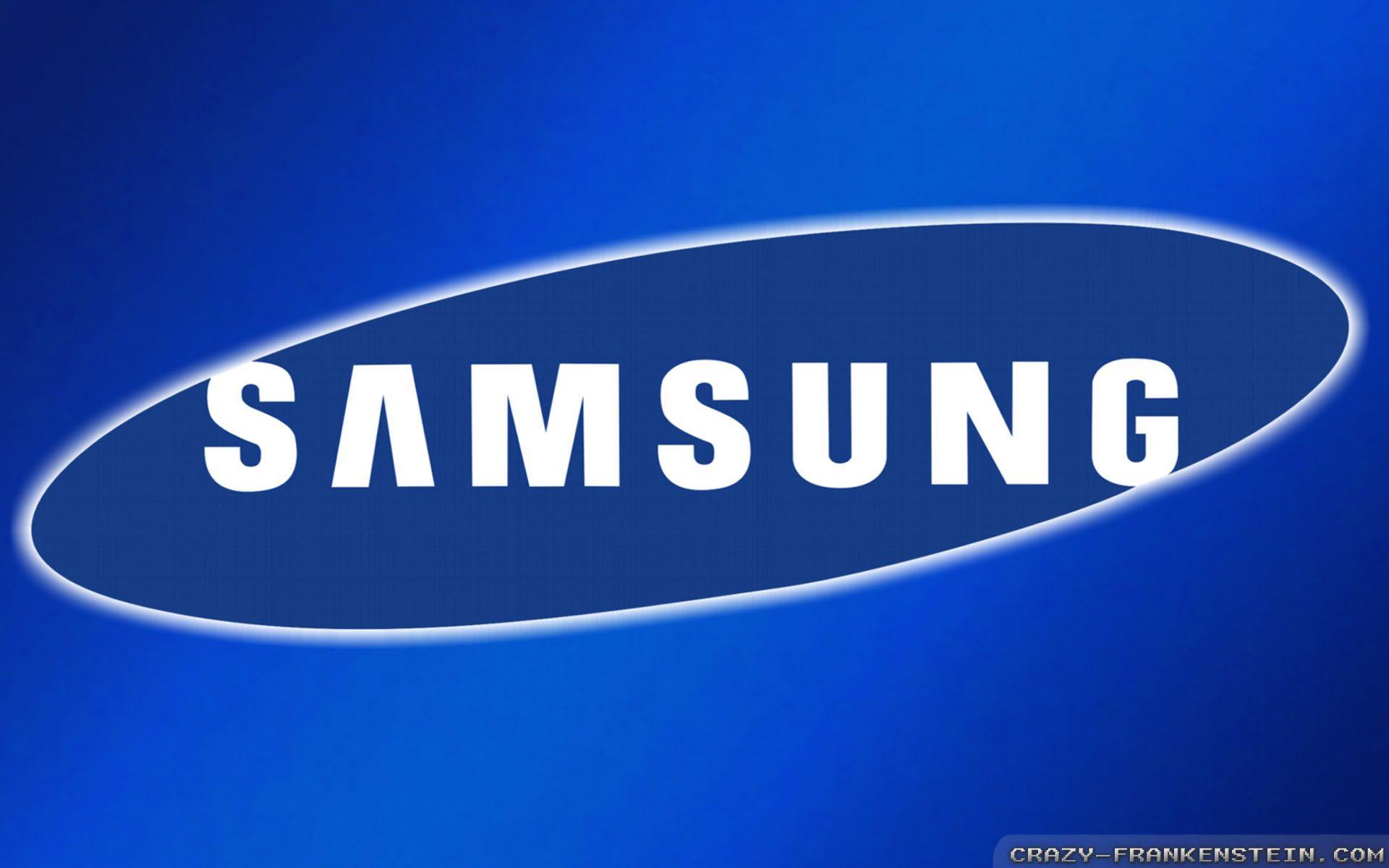 …………………………………………………………………………………………………………………………………………………
Samsung is a RAN equipment supplier to cellular networks in  Korea, U.S., and most recently Japan, where the majority of worldwide 5G subscribers are currently located. In addition, Samsung is further expanding its global footprint rapidly to new markets from Europe to Canada and New Zealand.  It has recently closed contracts with Videotron and Telus in Canada, KDDI in Japan and Spark in New Zealand.
In the U.S., it is one of the suppliers for AT&T and Verizon's 5G networks. Earlier this year the South Korean vendor received a 5G RAN contract with U.S. Cellular. Field trials of the vRAN kit will happen with North American customers in the second half of 2020, according to Johnston.
………………………………………………………………………………………………………………………………………………
Assessment, Comment and Analysis:
1.   Samsung is a smaller player in the RAN market, so likely is going after greenfield or brown field carriers with its Open RAN offerings.  Perhaps, U.S. rural wireless carriers will be fertile ground for the Korean giant, as many have been forced to "rip and replace" Huawei gear.
Samsung named several technology partners, including Qualcomm, HPE, Marvell and Xilinx for its base station products. Samsung, for example, has a deal with HPE to work on 5G core software and edge computing offerings, according to Mike Dano of Light Reading.   For many years, we have been very skeptical about vRANs for many reasons.  While it would greatly reduce the cost and OPEX of dedicated, purpose built RAN infrastructure equipment, it represents a single point of failure, an exponentially enlarged malware attack target, and lower performance, especially latency and jitter (delay variation) requirements for critical real time applications.
2.  Nokia made no reference to other firms (partners or customers) in its O-RAN announcement today. In May, the company said it had joined the Open RAN Policy Coalition to help enable a comprehensive and secure approach to 5G and future network generations.
One has to wonder if Nokia is using their O-RAN/Open RAN Policy Coalition announcements as an optional check-off item for wireless carriers that will buy purpose built RAN equipment today, but want the option of going Open RAN in the future, when the smoke clears?
Much more significant is potential multi-vendor interoperability problems with Open RAN.  There are two independent consortiums generating open source hardware/software specs for it (the O-RAN Alliance and TIP Open RAN project), which have some sort of undescribed relationship.
In an earlier Techblog post, we noted that two vendors from the O-RAN Alliance had to generate their own spec for an O-RAN radio and its interface to the baseband module.
I always thought that an open hardware project (e.g. O-RAN Alliance) would completely specify all hardware modules (like OCP does).  In this case, radios used in 4G/5G cellular networks within an Open RAN environment.  Evidently, I was wrong!
The Open RAN interoperability problem is highlighted by these two quotes in that article:
"Very few companies are participating in the current (OpenRAN) supply chain and mostly offering proprietary radio solutions lacking open interfaces that are not interoperable with other network elements. In addition, the requirement to procure products from trusted vendors in the US market is also causing operators to reconsider supplier options. OpenRAN radios provide new possibilities for operators to implement a secure, cost effective and best of breed solution as networks move to 5G and beyond."

Parallel Wireless CEO Steve Papa commented to Light Reading that Open RAN (aka O-RAN) "will only be as good as the radios that are available," he said.  "If Ericsson and Nokia are struggling to be competitive with Huawei's radios, we should not expect O-RAN to magically solve this problem by using the same semiconductors available to Ericsson and Nokia at present."
Until it can demonstrate full interoperability between its own products and those made by other O-RAN suppliers, Nokia (along with every other Open RAN supplier) will find it quite difficult to sell O-RAN products.
References:
https://www.nokia.com/about-us/news/releases/2020/07/07/nokia-accelerates-availability-of-open-ran-technology-to-lead-the-open-mobile-future/
https://www.reuters.com/article/us-nokia-5g/nokia-to-add-open-interfaces-to-its-telecom-equipment-idUSKBN2480S0
https://www.lightreading.com/5g/nokia-and-samsung-o-ran-moves-put-pressure-on-ericsson/d/d-id/762205?
https://news.samsung.com/global/samsung-introduces-fully-virtualized-5g-ran-for-commercial-availability
https://www.samsung.com/global/business/networks/insights/blog/realizing-the-benefits-of-virtualized-ran/
https://www.fiercewireless.com/tech/samsung-unveils-commercial-5g-vran
https://techblog.comsoc.org/2020/05/30/ultra-oxymoron-gsma-teams-up-with-o-ran-alliance-without-liaison-with-3gpp-or-itu/
https://techblog.comsoc.org/2020/06/12/mavenir-and-altiostar-collaborate-to-deliver-openran-radios-for-us-market/
NEC Corp. and Mavenir entered a collaboration agreement to deliver a 5G Open virtualized RAN (vRAN) platform to the Japanese enterprise market. This move will open up Local/Private 5G Network opportunities for enterprises, regional authorities and other organizations, according to the companies.
Under this collaboration, NEC and Mavenir said they will jointly work on 5G Open vRAN and Local 5G business developments and create a simple and cost-efficient ecosystem in the market. The collaboration will bring together NEC's expertise in IT, network and system integration and Mavenir's cloud-native network technology.
Editor's Note:
Moving to a virtual RAN (vRAN) may offer operators important benefits, including a reduced capital expenditure (CAPEX) and operational expenditure (OPEX) over time. Additionally, RAN transformation can be boosted by network functions virtualization (NFV) technology, which changes the typical network architecture from hardware-based to software-defined infrastructure and decouples the baseband functions from the underlying hardware. In turn, the architecture is more flexible, agile, and easier to maintain, allowing operators to launch new services to market faster than ever before.
Cisco created and announced Open vRAN at Mobile World Congress 2018. Conversations with key network operator customers, as well as our partners, made it apparent that something needed to change and they thought we could help. Since then, it's been a whirlwind ride – working with customers to better define this future and the key elements, building solutions with our partners, innovating in the market to explore new service designs, and contributing to the process of defining industry specifications.
On that last topic, sometimes there is a little confusion between Open vRAN and O-RAN due to the similar names and similar principles. The naming similarity was coincidental, but not surprising, given both are fairly descriptive of the opportunity. O-RAN (Open RAN Alliance) describes themselves well on their website: "The O-RAN Alliance was founded by operators to clearly define requirements and help build a supply chain eco-system to realize its objectives."  They have extensive details available on their website and in their whitepaper.
………………………………………………………………………………………………………………………………………………………………………………………………………………………………………………………….
Mavenir delivers an Open vRAN platform that provides strategic differentiation by enabling multi-source Remote Radio Units (RRUs) to interwork with the virtualized, containerized, Cloud Base Band software over Ethernet Fronthaul (FH), using the O-RAN open interface, overcoming the traditional constraints of the proprietary walled garden specifications used by the other traditional equipment vendors.
"We are excited to collaborate with NEC, as we move together toward open, virtualized networks," said Pardeep Kohli, Mavenir's President and CEO. "Mavenir's vRAN and NEC's radio naturally come together to quickly and easily bring new and innovative solutions to the Japanese Enterprise Market."
NEC actively promotes an open, virtualized infrastructure model in support of the 5G era, using IT, orchestration and network expertise. Moreover, the NEC ecosystem contributes to vRAN via inter-operability testing between multiple vendors' equipment that is compliant with O-RAN fronthaul specifications.
"The combination of advanced assets and expertise from Mavenir and NEC will enable us to offer end-to-end one-stop 5G Open vRAN and Local/Private 5G solutions, including an advanced 5G network solution for the ecosystem, and vertical solutions that meet the needs of a great variety of Enterprise customers." said Nozomu Watanabe, senior vice president at NEC.
This joint collaboration will continue to provide value-added products for customers worldwide.  An overview of this collaboration will be introduced during MWC Barcelona 2020  (assuming the event is not cancelled as is rumored now) at the NEC booth, Hall 3, 3M30.
……………………………………………………………………………………………………………………………………………………….
About Mavenir:
Mavenir is the industry's only end-to-end, cloud-native Network Software Provider focused on accelerating software network transformation and redefining network economics for Communications Service Providers (CSPs) by offering a comprehensive end-to-end product portfolio across every layer of the network infrastructure stack. From 5G application/service layers to packet core and RAN, Mavenir leads the way in evolved, cloud-native networking solutions enabling innovative and secure experiences for end users. Leveraging industry-leading firsts in VoLTE, VoWiFi, Advanced Messaging (RCS), Multi-ID, vEPC and OpenRAN vRAN, Mavenir accelerates network transformation for more than 250+ CSP customers in over 140 countries, which serve over 50% of the world's subscribers.
We embrace disruptive, innovative technology architectures and business models that drive service agility, flexibility, and velocity. With solutions that propel NFV evolution to achieve webscale economics, Mavenir offers solutions to help CSPs with revenue generation, cost reduction, and revenue protection. Learn more at www.mavenir.com
References:
https://mavenir.com/press-releases/nec-and-mavenir-deliver-5g-open-vran-solution/
https://www.telecompaper.com/news/nec-mavenir-collaborate-to-deliver-5g-open-vran-platform–1326379
https://blogs.cisco.com/sp/the-open-vran-wave-is-building
---