Verizon Business
Chief Revenue Officer
Sampath Sowmyanarayan
said that the private 5G wireless market could be worth up to $8 billion within four years. "It's the layers of services on top that creates a pretty compelling revenue case for us," he added.  Kicking off the 
FierceWireless Private Wireless Networks Summit
 on Monday, Sowmyanarayan pegged the total addressable market (TAM) for private wireless at around $7 billion to $8 billion by 2025.
Verizon distinguishes between a private wireless network product and mobile edge compute (MEC) offerings, he noted, but likes it when both come together. That's when "the full power of 5G" can be exploited, he said, with features like low power usage and high device density. Verizon has ambitions for both public and private MEC, in partnerships with Microsoft and AWS.
Asked about moving beyond just providing connectivity and driving new revenue streams with private wireless, he pointed to recurring services such as security, managed services, and running custom applications or IoT.
"The private network piece, very few can do it as well as us, but it's the layers of services on top that creates a pretty compelling revenue case for us," Sowmyanarayan said. "But more importantly use-cases for the customer."
He acknowledged that typically with large customers there's also a significant upfront piece to get the private network up and running. The private network is essentially a scaled down version of the macro network consisting of core, radio, and other elements at a local location. But afterwards the recurring services are attractive for both Verizon and private wireless customers who can then keep attention on their main business functions.
"They are able to look to a large partner to offload some of the complex work so they can focus on what their core is," Sowmyanarayan noted, pointing to mines as an example.
Verizon also has a private wireless offering for international customers, which uses Nokia network equipment. The carrier recently signed its first European 5G private wireless deal with Associated British Ports (ABP) for the Port of Southampton in the U.K. Sowmyanarayan said the carrier is very excited about the ABP deal and categorized it as "a sign for things to come" for Verizon.

In the 1st Quarter of 2021, Verizon posted a loss of 170,000 monthly wireless subscribers. Analysts had predicted 82,100 new customers.  The top U.S. wireless carrier continues to see partnerships like its ones with Amazon.com Inc. and Corning Inc. as the best path to bring advanced 5G services from development to actual sales.
……………………………………………………………………………………………………………………………………..
References:
https://www.fiercewireless.com/private-wireless/verizon-chases-7-8b-private-wireless-market
https://www.fiercedigitaltechevents.com/private-wireless-networks-summit
Just two weeks after Verizon won a 5G Private Network contract in the UK, AT&T now says that Private 5G Networks are coming soon to your office or campus.  AT&T's Rita Marty wrote in a blog post that many companies want "5G in a private space."
"We've done exactly that at AT&T Stadium in Dallas. Fans will get experiences like live stats projected over the field on their smartphone camera."

"Some organizations want a truly private, standalone 5G system. They envision full control of a "local area network" similar to corporate Wi-Fi, but with the performance, reliability and security of cellular.  Nellis Air Force Base in Nevada is testing one flavor: a 5G-powered command-and-control center on a trailer. It will form the hub of a moveable, private cellular network for local personnel in a conflict area.
Ms. Marty alluded to network slicing and edge computing in her blog post.  Those are two ultra hyped technologies that have yet to be deployed at scale by any 5G network operator.
"Other organizations are enhancing their 5G coverage with the ability to control specific local traffic themselves. They can peel off (via network slicing) certain data flows for "edge computing." This means alarms in a factory, for instance, could be processed right on the premises – and thus much more quickly. MxD, a manufacturing innovation center in Chicago, is showing how fractions of seconds can help solve quality, safety and inventory issues.
Network slicing allows 5G network operators to create different sub-networks (which can be private) networks with different properties. Each sub-network slices the resources from the physical network to create its own independent, no-compromised network for its preferred applications.  It requires a 5G standalone core network, the implementation of which has not been standardized and AT&T has yet to deploy.
Most of AT&T's activities in mobile edge computing and private 5G networks are in trials and testing.  AT&T is working to bring enhanced capabilities to their edge computing solutions by testing AT&T Network Edge (ANE) with cloud providers.  AT&T says ANE's potential benefits include:
Lower latency: Deliver low-latency connectivity to high performance compute
Network routing optimization: Network integration with cloud providers
Extended cloud ecosystem: AT&T intends to develop an extended ANE ecosystem, allowing customers to use cloud services like they do today.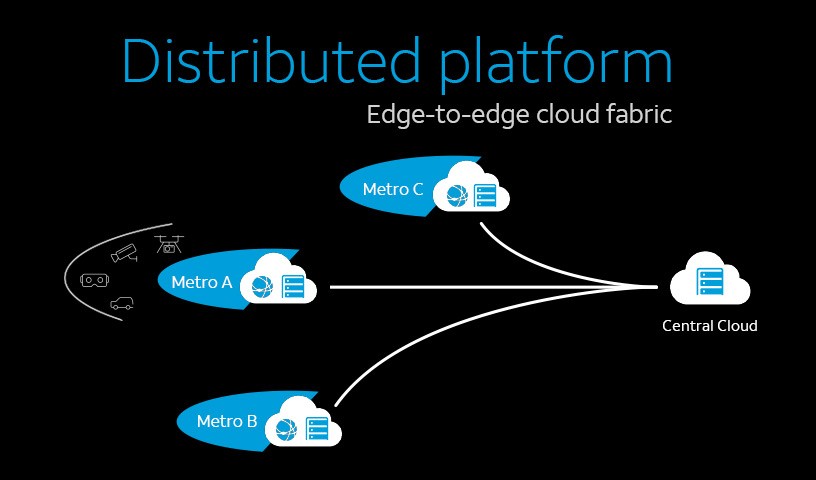 Image Credit:  AT&T
Private networks also need careful thought and consultation, Ms. Marty stated. "Considerations include design, spectrum, and who's going to actually run it. Even a standalone network, and even 5G, must be set up properly to achieve the highest security against cyberattacks," she added.
5G Security Conundrum:
As leader of AT&T's 5G security team, Ms. Marty has her work cut out for her.  Especially considering choosing which of the 3GPP 5G SA security specs to support.  Many of them are not complete and targeted for 3GPP Release 17.  Also, European network operators have taken different approaches to 5G security and this will likely be a global phenomenon.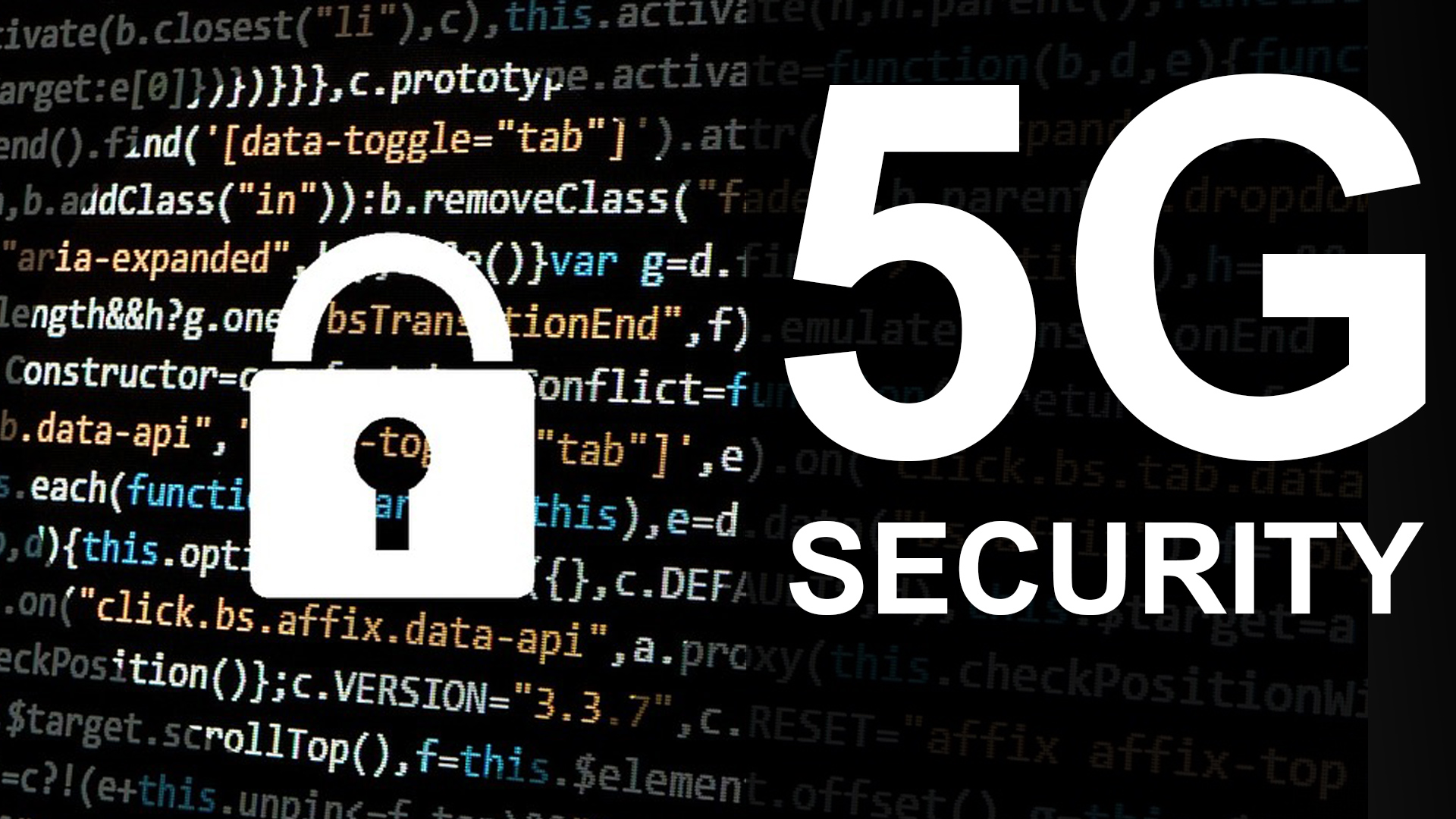 The real work on 5G security is being done by 3GPP with technical specification (TS) 33.501 Security architecture and procedures for 5G system being the foundation 5G security document.  That 3GPP spec was first published in Release 16, but the latest version dated 16 December 2020 is targeted at Release 17.  You can see all versions of that spec here.
3GPP's 5G security architecture is designed to integrate 4G equivalent security. In addition, the reassessment of other security threats such as attacks on radio interfaces, signaling plane, user plane, masquerading, privacy, replay, bidding down, man-in-the-middle and inter-operator security issues have also been taken in to account for 5G and will lead to further security enhancements.
Another important 3GPP Security spec is TS 33.51 Security Assurance Specification (SCAS) for the next generation Node B (gNodeB) network product class, which is part of Release 16.  The latest version is dated Sept 25, 2020.
Here's a chart on 3GPP and GSMA specs on 5G Security,  courtesy of Heavy Reading:
Scott Poretsky, Ericsson's Head of Security, wrote in an email:
"The reason for the inconsistent implementation of the 5G security requirements is the language in the 3GPP specs that make it mandatory for vendor support of the security features and optional for the operator to decide to use the feature.  The requirements are defined in this manner because some countries did not want these security features implemented by their national telecoms due to these security features also providing privacy.  The U.S. was not one of those countries."
……………………………………………………………………………………………………………………….
References:
https://about.att.com/innovationblog/2021/private_5G_networks.html
https://www.business.att.com/learn/top-voices/att-continues-development-of-network-edge-compute.html
https://techblog.comsoc.org/2018/05/18/ieee-comsoc-papers-on-network-slicing-and-5g/
5G Security Issues Raise Mission Critical Questions & Issues
Verizon Communications Inc. won a contract to erect and operate a private 5G network in Southampton, England (United Kingdom), for Associated British Ports Holdings, its first industrial 5G award in Europe.  The #1 U.S. wireless telco beat out local telecommunications companies and is jump starts a push to sell the wireless systems to global businesses.
Verizon teams up with Nokia to offer private 5G capabilities to enterprises in Europe and Asia-Pacific
Private 5G will enable organizations to deliver mission critical and real-time capabilities
Announcement marks Verizon's continued investment in 5G and network-as-a-service strategy
A private 5G network is a self-contained network whose components all reside in a single facility, consisting of micro towers and small cells and connects to an organization's Local Area Network (LAN) and enterprise applications. It will utilize Nokia's Digital Automation Cloud, a private wireless network solution with automation enablers that will allow for application deployment through a web-based interface.
New York-based Verizon opened a showroom in London last year and spoke about its hopes to muscle in on 5G enterprise deals beyond the U.S. It's a sign competition is heating up in the segment, seen as a key way to fuel growth in the otherwise stagnant telecommunications sector for local carriers like Newbury, England-based Vodafone Group Plc.
"We chose Verizon simply just due to the track record within setting up private 5G networks," said Henrik Pedersen, chief executive officer of ABP, in a video call with Bloomberg. "Regional or local, I don't see it like this. I see 5G as a global thing."
Southampton is a crucial British terminal which usually handles about 900,000 cars and sees millions of cruise ship passengers per year. It's upgrading its network as the port adapts to its new status as a freeport, one of several low-tariff business zones on the British coast that U.K. chancellor Rishi Sunak unveiled last month as part of his plans to stimulate post-Brexit trade.
Verizon's 5G network will remove dead spots and increase bandwidth at the port, ultimately enabling new systems, such as using drones that can transmit high-definition video for maintenance checks, and sending live shipping data, Pedersen said.
"There'll be a lot of need for data transfer in the future in the freeport zone, and especially when you start to move goods in and out of the customs zones," said Pedersen. He said he wants the system up and running by July, and added that more of ABP's 21 ports are likely to get 5G networks in the future.
"Today, we've announced the next phase of Verizon's global 5G vision with the launch of private 5G for our international customers," said Tami Erwin, CEO, Verizon Business. "If the past few months have taught us anything, it's that there's never been a more critical time for mobility, broadband and cloud products and services. Private 5G networks will be a transformative technology that will drive the new era of disruption and innovation for enterprises around the world."
"Private wireless connectivity has become central to many industries in realizing their long-term digital transformation goals. By delivering private 5G together with Verizon, we're paving the way to accelerate digitalization for the most demanding industries who crave reliable wireless connectivity," said Brian R. Fitzgerald, SVP Global Solutions at Nokia.
"We're seeing international markets moving rapidly to deploy 5G Private Networks, which appears as a major use case for the uptake of 5G, particularly in order to capitalize on 5G investments in the enterprise market.  With the ingredients of an early mover go-to-market 5G-know-how, foundational enterprise networking and innovative 5G enabled services Verizon's go-to-market recipe with Nokia will be an attractive solution to the broader market," said Martina Kurth, associate vice president of IDC's European Telco Research practice.
Today's announcement follows recent MEC partnership announcements with  Microsoft,  Cisco,  IBM and AWS. In August, Verizon recently announced its successful completion of lab trials with Corning and Samsung on its new 5G mmWave in-building solutions.
………………………………………………………………………………………………………………………………
References:
https://www.verizon.com/about/news/verizon-business-takes-private-5g-global
https://www.bnnbloomberg.ca/verizon-beats-out-european-carriers-to-run-5g-at-u-k-freeport-1.1585233
---